DOTMOV is a digital film festival organized by online magazine "SHIFT", aiming to discover unknown talented creators and provide an opportunity to show their works. We had a total of 237 works from 26 countries this year, and an excellent 11 works among them were selected by guest judges. All the selected works are also presented on the website.
This year's festival will take place in several cities in Japan and overseas from November 2010 throughout 2011.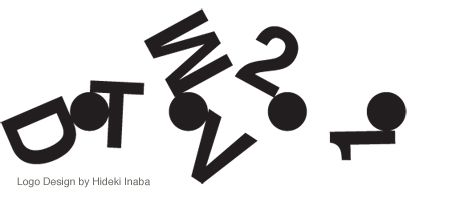 SCHEDULE
11/01 – 12/25__Sapporo, CAI02
11/01 – 12/03__Fukuoka, Gallery Artlier
11/03 – 11/07__Porto Alegre (Brazil), Arte.mov 2010
11/03 – 11/13__Kagawa, Tokiwa Art Gallery (Cinema Square 2010@TAG)
11/05 – 12/02__Tokyo, TOKYO CULTUART by BEAMS
11/05 – 11/18__Kobe, Kobe Design University, Library
11/17 – 11/21__Belo Horizonte (Brazil), Arte.mov 2010
11/19 – 12/19__Stockholm, FÄRGFABRIKEN
11/22 – 11/28__Kyoto, Cafe Independants
11/23 – 12/05__Kyoto, Dojidai Eizo Studio 1928
11/25 – 12/12__Osaka, digmeout ART&DINER
12/01 – 01/31__Los Angeles, NORBERTELLEN GALLERY *1
12/10 – 12/23__Sendai, TRUNK (occur2010)
12/06 – 12/12__Nagoya, Golden Child Cafe
12/10 – 01/28__Shanghai, NODE LOUNGE *2
12/17________Hong Kong, Videotage *3
12/17 – 12/18__Buenos Aires, G104
12/24 – 12/28__São Paulo (Brazil), Arte.mov 2010
01/14 – 02/12__Shizuoka, CCC
01/28 – 01/29__Berlin, systM *4
02/01 – 02/28__New York, Ward Nasse Gallery
02/12 – 02/13__Rio de Janeiro (Brazil), TechArtLab
03/17________Singapore, Night and Day
03/23________Singapore, Post-Museum
06/14 – 07/1__Bahia (Brazil), Bahia Museum of Modern Art
09/17 – 09/25__Kuala Lumpur, KLDW2011
*1 For December 9th and January 13th, DOTMOV will be showcased as a part of the event for Downtown Los Angeles Art Walk.
*2 Will be shown as a part of design event "One Night Design Salon" on December 10th. After the 13th, DOTMOV will be shown on weekdays. Visit the website for more info.
*3 The event will take place 8 to 9pm. For RSVP, please inquire to: info@videotage.org.hk
*4 DOTMOV will be screened in the gallery on 28th from 7 to 10pm, on 29th from 5 to 12pm, as a part of DAS Weekend.
SCREENING PROGRAM 


1925 aka Hell
1'36" | 2010 | UK
Dir: Max Hattler
In the middle of this year I had a chance to learn about this work, which was featured in a movie festival flyer distributed in Shizuoka. It was only a small article about the work with a digital still among other works, but I captured something very new from the still image. In the digital still, I couldn't find any cheats that are peculiar to most film works, and found the existence of complex elements, that I couldn't believe it was just a captured image of a moment. And I was also impressed by all those elements that were built upon a fine balance. But, because of that, I had a kind of doubt if this piece was the type of movie that fails as it is played. I saw this piece in motion first at DOTMOV, and it was unexpectedly quite simple yet elaborate. It is a unique piece where crafted elements acted well to lead viewers into a trance. Both "1925 aka Hell" and "1923 aka Heaven" were excellent, but I selected this piece which shows exposed forms with a bright view.
Selected and commented by Hideki Inaba


1923 aka Heaven (loop)
1'55" | 2010 | UK
Dir: Max Hattler
I selected this piece for his smart use of abstract imagery and music to create a hypnotic piece reminiscent of the dark mood of the classic Metropolis.
Selected and commented by MotionTheory


Natsu Wo Matte Imashita
5'54" | 2010 | Japan
Dir: YKBX
Music: Amazarashi
A squid and a kid, or was it a floral samson and octopus delilah? Smoke monsters? Boxes.. Am I lost?
After 5 or 6 viewings I'm no smarter. I picked this one because it tells a story, and leaves plenty of room for my imagination to fill in the (many) blanks.
I've always been a sucker for dirty 3D and could easily find a bunch of great stills in this clip, most of them part of a seemingly endless flow from one abstraction to another, yet still part of an ambitiously complex story told in just under 6 minutes.
Selected and commented by David Linderman


Inner Klange
10'00" | 2010 | Italy
Dir: Lemeh42
Music: Marco Scattolini
As we have our own handwriting styles, we definitely have our own habit when drawing lines. And we need to admit that there are influences from cultural and national differences that go beyond individuals, even though drawing styles are attached to the individual. If you compare the price tag at a grocery store in Japan and a cafeteria in Milano, you will find a difference between the handwritten numbers, as they look like totally different letters. As you look at how to write "1", you can see some "1"s are written with uniformal line weight, and others are with s-curved line like a crane neck. Even universal numbers, there are a range of habits and ways to write. And as you feel exoticism by that, you can often feel cultural differences beyond individuals in just one line stroke in expressions such as manga, animation, and illustration.
Lemeh 42's "Inner Klange" is a work from Italy. Even if you see this piece hiding the country name where the work coming from, many people would feel the piece is from Europe in a broad sense. This unique touch is not Asian or African, also may not be American.
It could be quite reckless to talk about this sensitive and imaginative piece in such a rough perspective, but as I get more reckless, people either like this touch of drawing or don't like it. By the way, talking only about the drawing touch, I would say it is not my favorite. But judging about which piece is good and bad only by personal "favor" is stagnant and rigid thinking, and could be the early state of a kind of dementia. The elderly women who visit a major art exhibition, often say things like "Oh dear! I love this! I only love or hate. That's it." These words are innocent, but behind them you could read that there is a success story of the artist, corroborated by the award winning history, and vanity of viewers who long for the artist's good education and aesthetic. There are many such cases announcing their "favors" at the base of this information.
Now talking about "Inner Klange", it is quite an unfavorable piece for art lovers. To put it better, it is very unique. In other words, it has a certain drawing touch which aimed for a narrow strike zone (I might be the only one who thinks so). There is a lack of information about the artist, because of the cultural (national) difference, and a difficulty to build a story about the artist as a previous step before setting a reputation. In other words, there is no social authority that guarantees the reputation (which is obvious and doesn't mean anything though). But this is true for amature works in general in all kinds of genres. However, building the strength of artworks should start from here.
This piece was more remarkable than other DOTMOV entries in its structure, strength, and flexibility such that you cannot predict a scene ahead. It could be said that a cycle of unrelated images is a kind of paranoia, but this piece impressed me with the precise calculation of the structure. And I am sure the impression came from the music by Marco Scattolini. If you take this 10-minute piece as a music video, it sounds right.
There was a book "Structure and Force" which once made a great influence on a certain group of people. It could also be said as "DCPRG" (DATE COURSE PENTAGON ROYAL GARDEN). I don't know why, but suddenly this piece reminds me of it. This is another cycle of unrelated images.
Selected and commented by Jiro Ohashi


Varfix
8'23" | 2010 | Japan
Dir: Kotaro Tanaka
Music: Kensuke Fujii
Great freakout!! I love everything about it. This is probably how it looks when you subtract characters and props from a Pokemon tv show episode and play it backward quadruple speed. Just excellent.
Selected and commented by Yoshi Sodeoka (c505)


Brunch
3'28" | Japan | 2011
Dir: Yasushi Hori
Volcano by Shusaku Kaji is a sensuous music video featuring fantastic motion illustrations and a witty dance that likens the secretive inner being of a woman to a volcano. Based on the stark contrast between red and white, the dominant colors of the film, it never loses its consistency shaking off any concerns over the film becoming too distracting with all those visual elements. The sense of rhythm that goes well with the music and motion is outstanding, while the harmonious arrangement of somewhat rough yet candid illustrations used together with real images is also stunning. Topping all this is the brilliant directing sense that smoothly matches the variety of graphic elements of the film – e.g. the hand-written calligraphy inserted between images and dispersing spots that flow away to switch it over to the next clip – to the music and the lyrics. Though there could have been more delicate detail quality even as the overall uncut and rough impression was maintained, the motion image, to be sure, is the most adorable and lovable film I have ever seen to express a volcano and love.
Selected and commented by Ki Young Park (Sugarcube)
When the democratisation of technology means that the means of creative production is lead by technology not creativity it's refreshing to see moving art which moves you, engages the viewer, and tells a story. I was hoping for something like this, something that expanded and communicated a concept rather than just being one.
Selected and commented by Ian Anderson (TDR)
SUPPORTED BY
[Help wanted]
Inviting volunteer staff / pro bono for contribution and translation. Please
e-mail
to us.