Goodmorning Technology was founded in 2003. They are based in Copenhagen, Denmark with an international mindset and a contact office in London plus a solid global network.
Goodmorning Technology is held by four partners; Ida Marie Nissen, Nille Halding, Lars Thomsen and Mads Kjøller Damkjær and employs a bunch of talented and experienced people with professional backgrounds in product design, digital design, graphic design, social anthropology, architecture, business, communication and strategy.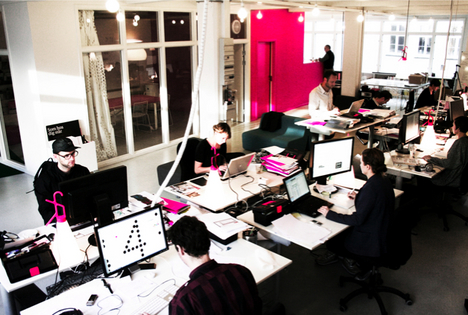 Please tell us yourself and your recent activity.
Goodmorning Technology is a strategic design agency based in Copenhagen, Denmark. We are a multidisciplinary bunch of people with various relevant professional backgrounds, skills and years of experience. We love good design and we´re great at creating just that. This includes all from digital, – graphical to product design. Whatever it takes to enable our clients to strengthen their brand, services and products range to achieve business success through design and innovation.
So, do we design everything? The politicians answer would be: Yes and no. When clients come to Goodmorning Technology they usually need to revitalize or re-think their brand or core product. On or – offline. We are experts in strategically creating branded value by integrating a story and experience into our designs. So in that sense; yes, absolutely! If you want classic fashion design, technical drawings or products without concept or story – then you are better off seeking assistance elsewhere.
Recently we´ve made great many product designs that have generated a buzz worldwide. We made: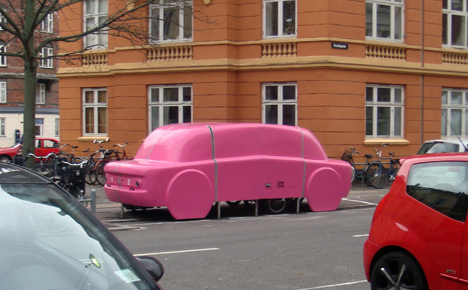 * CarGo – a car shaped parking shelter for cargo bikes, made for Copenhagen City Council. Due to the high number of cargo bikes in Copenhagen there is an increased need for parking solutions that secure the bikes overnight and in bad weather. The shell is made of fiberglass and is comprised of four separate cabins, each with room for one bike. This means that four bicycles can park in the space normally taken up by one car.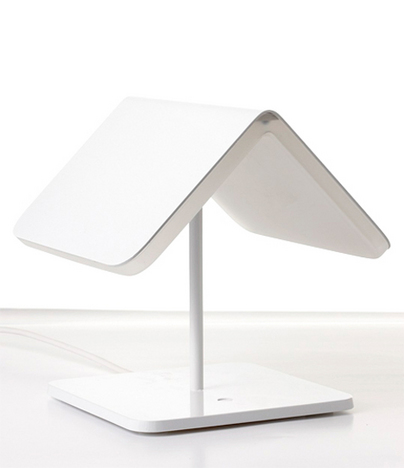 * LED lamps that are simplistic and yet is able to diffuse the lightning in a cozy and practical fashion. In collaboration with the Technical University of Denmark, Goodmorning designed a series of lamps based on the latest LED technology.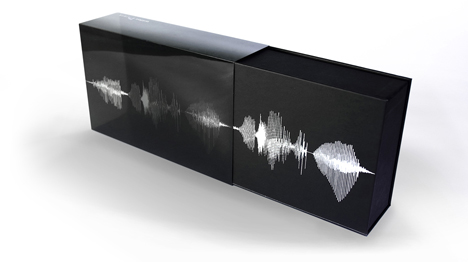 * Widex is an award winning and simple designed packaging system which contains the latest series of Widex´ hearing aid. As the packaging is opened, a simple two-layer raster effect shows a sound wave spelling out the Widex slogan 'High Definition Hearing'. Goodmorning created the overall strategy, packaging system and identity.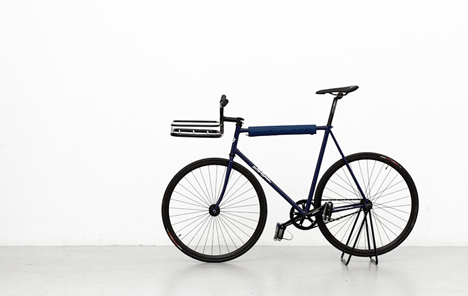 * The Bikeporter is an integrated basket in a handlebar that offers a stylish transport option which works as part of your bike, not an awkward addition like a regular basket.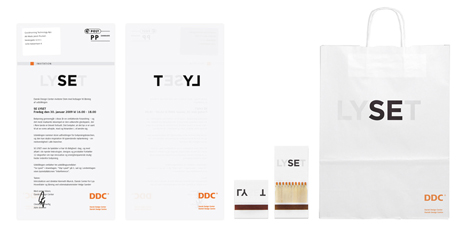 * See the Light is the name of a huge exhibition made by Danish Design Center about light and its influence on us humans. Goodmorning Technology created the identity, invitations and signage and screen animations for entire exhibition. The logo is a pun on the exhibitions Danish title; Se Lyset where you, through the use of light, can discover the title in one word. Consequently the logo itself is bit of a puzzle without light, as part of the logo in all printed media is printed on the back of the paper. With light the logo is visible in two shades of black – and thereby makes complete sense.

Please tell us about your city, and how about living in your city for yourself/activity.

If you take a piece of Amsterdam´s laid back´ness, an ounce of Paris´ elegance and history, add a few dashes of Berlin´s underground anarchism and teaspoon of New York´s cool sassiness and then finally; throw in the Scandinavian coziness and love of design – and there you have it; COPENHAGEN.

Facts: Copenhagen is the capital of Denmark (please! Not to be confused with Sweden or other Scandinavian countries) and inhabits just about 1.5 million people.

Usually tourists come to our city to see beautiful biking girls in high heels, drink beer, and see the architecture, culture and off course to check out the Little Mermaid. But, please – Copenhagen is SO much more than these classical tourist attractions.

Copenhagen is a big village. Most "must-sees" are within walking distance – or a short trip by Metro.So what is your preference? A swim in the sea, green parks, underground cafés, chic clubs, shopping, music or art? Take your pick. Nevertheless certain things will be hard to not to notice such as the lose kick-back atmosphere, the tight design, historical architecture and lots of pretty girls on bikes! So what´s not to like?

We at Goodmorning Technology truly LOVE Copenhagen. The city inspires us and keeps us on our toes. We will here in SHIFT City Guide try to concretize and share precisely what we love about Copenhagen and why. Enjoy!

Goodmorning Technology
Address: Vestergade 12 A, 1.sal, 1456 Copenhagen K
Tel: 0045 3393 9599
http://www.gmtn.dk

<!- Rubicon OS Player -->