International Festival for Arts and Media Yokohama 2009
Head to Yokohama to see the latest film and media art!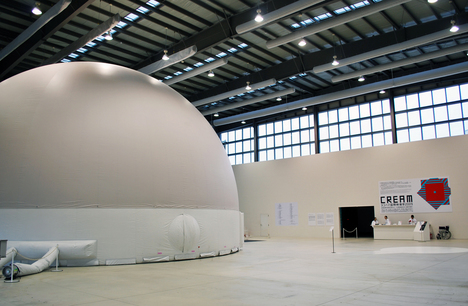 The CREAM International Festival for Arts and Media Yokohama 2009 is taking place for the first time in the city of Yokohama from October 31st to November 29th.
Consisting of 3 main venues and 2 satellite venues, the festival features film work exhibitions, lives, forums and workshops at the 2 main sites Shinko Pier and BankART Studio NYK, and movie screening shows and talk events held only on Saturdays and Sundays at another main site, Tokyo University of the Arts, Bashamichi Campus. At the satellite, you will be enjoying exhibitions at Nogeyama Animal Park and movies at Koganecho Area Management Center 1-1 Studio.

CREAM is a core theme of the festival and it stands for Creativity for Arts and Media. The festival aims to improve literacy and understanding of film by offering a place for audience to experience the process of film production, in addition to showcase the latest emerging works of film and media art.
One of the main venues, Shinko Pier is a huge warehouse-like space where is divided into 3 areas of entrance, exhibition space, theater space and lab space.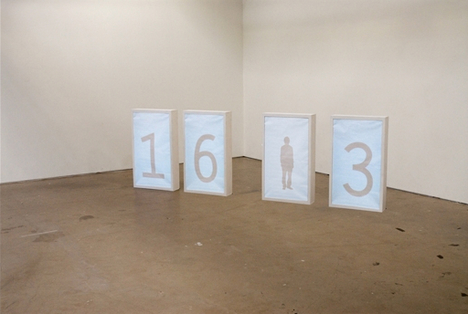 Hosotani Hiromasa (Sato Lab, Tokyo University of the Arts) + Ueta Mio (euphrates) supervised by Sato Masahiko "I'm a minute"
Entering inside the entrance, you will be welcomed by an interactive clock "I'm a minute." a work by Hosotani Hiromasa (Sato Lab, Tokyo University of the Arts) + Ueta Mio (euphrates) supervised by Sato Masahiko. You will be getting excited to experience to become a part of the clock.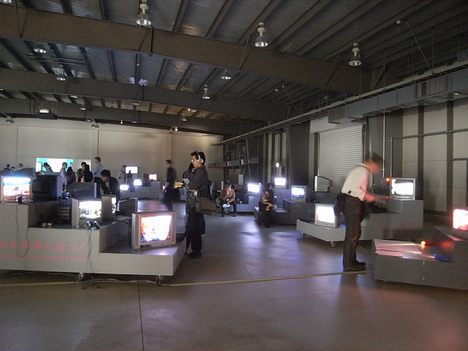 Next, you will study the history of media art. Eko Nugroho made "The Mumet (The Headache/Problem)", a character piece made with a big mechanical device, which was inspired by the idea of shadowgraph, the origin of film. After overwhelmed by the world of "Primal Images" where a number of videos is displayed like a work by Nam June Paik, you will be then invited to enjoy works using internet.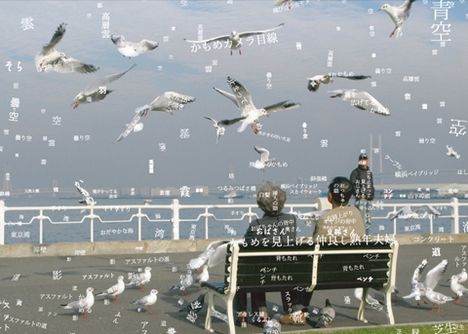 Taro Yasuno "MUSICINEMA No.9"
The works using internet and letters such as "Nico Nico Douga" and "Moving-Letter-Coordinate Painting No. 7 of 29 Letters by 29 Lines" by Hideki Nakazawa are screened on the wall. Taro Yasuno presented "MUSICINEMA No.9" as a work of movie for music, not music for movie. Yasuno's MUSICINEMA was rather like "tweets" than music, which I thought the piece was created in a contemporary style.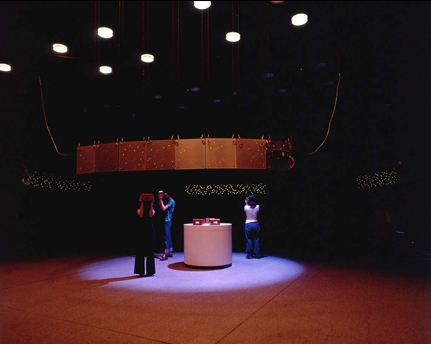 Kazuhiko Hachiya "Seeking is believing"
Speaking of tweets, Kazuhiko Hachiya utilized Twitter as a part of his work "Seeking is believing", which is an implementation of showcasing text-based information delivered by Twitter in real time.
The festival also organized a film contest, CREAM Competition, which received 922 entries form 42 countries that included a variety of works such as movies, animations, documentary, experimental movies, film performances and installations.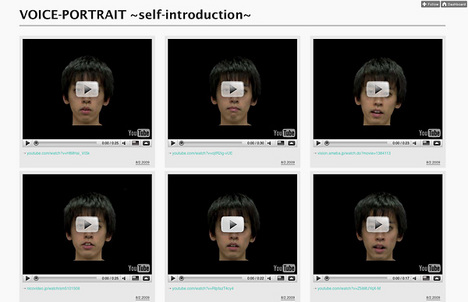 Shunsuke Matsushima "VOICE-PORTRAIT ~self-introduction~"
The CREAM Prize was given to Shunsuke Matsushima's "VOICE-PORTRAIT ~self-introduction~", a work combined with the artist own replicated self-portrait film and voice of someone's self-introduction which can be found on the internet, as it aims to spread as many users as possible by taking an advantage of the reblog function on Tumblr.
At the theater space, you can enjoy screening of DOTMOV Festival 2009 almost everyday during November. Check the screening schedule before visiting to see it.


Interactive Installation "Little Lights"
At the lab space there showcases workshops and events, which could be considered as a main place in a way as you look at it from the viewpoint of the festival theme "for talking about film as media by participating in workshops".
While Shinko Pier plays a roll as an experimental place, one of the main venues, BankART Studio NYK showcased works by movie directors and media artists from Japan and abroad in a refined atmosphere (even though the space has an underground air because of its location).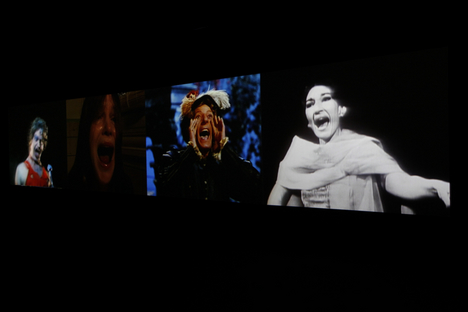 Christian Marclay "Video Quartet" Photo: Kioku Keizo
On the ground floor there screened "Video Quartet" a work by Christian Marclay who has received high recognition by his experimental sound performance by using sound of films as instruments. The audience will be taken into the unique world of the elegant quartet chasing around with 4 different visuals.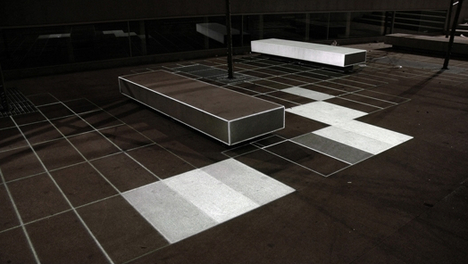 Pable Valbuena "Extension Series (Yokohama)"
Going upstairs, you will see a work screened on the right wall showcasing a graphical building that changes its shape bigger or smaller little by little. It was "Extension Series (Yokohama)" by a Spanish artist Pable Valbuena. While many of media art works are explored within a screen, I think his work explored best matched with how he used media in a space and its relationship.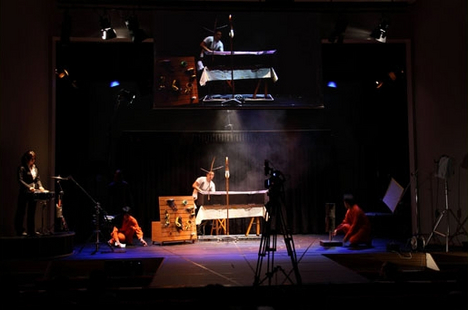 Jung Yeondoo "Chinemagician"
On the left hand side, Jung Yeondoo's "Chinemagician" was exhibited, and going more inside, you see Chantal Akerman's "From the East,bordering on Fiction, 1995", Wang Jian Wei's "Hostage" and Steven Pippin's "Ω=1" among other works.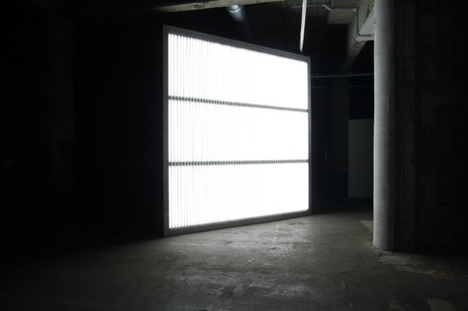 Alfredo Jaar "The Sound of Silence" Photo: Kioku Keizo
On the 3rd floor, you will first see a tremendous number of fluorescent lights at the front. Getting used to the bright light, you will notice the box is "The Sound of Silence", one of well-known works by Alfredo Jaar. Made under the idea of discussion on the renowned photograph that received a Pulitzer Prize, the work shows letters slowly as if you listen to someone's reading with a low voice. Worth to experience the 8 minutes of silence and impact.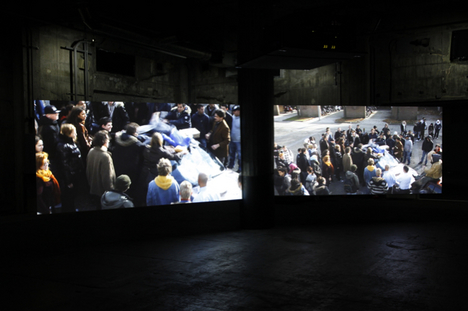 Arnout Mik "Schoolyard" Photo: Kioku Keizo
In a room at the most rear, Arnout Mik's "Schoolyard" was screened on 2 big screens next to each other. Different visuals are screened on each screen, where intersects visuals of both objective and subjective viewpoints. As the piece is made in slow motion without sound, you see the ordinary things that happen in the schoolyard as more dramatic ones.
Besides the 2 main venues introduced here, you can enjoy viewing various works at Tokyo University of the Arts, Bashamichi Campus, Nogeyama Animal Park and Koganecho Bazzar.
The festival continues until the end of November. I would recommend to check the schedule and plan where and what to see first before your visit.
CREAM International Festival for Arts and Media Yokohama 2009
Date: October 31st - November 29th, 2009
Open: 11:00-19:00(Sat, Sun, Holidays 10:00-19:00)
Venues: Shinko Pier, BankART Studio NYK, other satellites
Tickets: Adult 1,300 yen / College Student 1,000 yen / High School Student 500 yen / Free entry to children of middle-school age and younger
http://www.ifamy.jp
Text: Wakana Kawahito
Translation: Mariko Takei