For one week in early August, New York reveals its Brazilian side. And, judging by the 7th Cine Fest Petrobras Brasil at Tribeca theatre, distance alone can't separate Manhattan from feeling the vibrancy of Brazilian culture. For the film fest, audiences laughed, sang along, and left theaters full of saudade¸ or a kind of sadness that comes from the most sentimental expressions of emotion.
As expected from the country that gave us samba, many films were about music. And even if they weren't, they exuded a certain rhythm that could only be described as Brazilian. Almost half of the 13 feature films were documentaries, including the festival's Crystal Lens winner for best feature, Loki – Arnaldo Baptista, a biopic about the leader of the band Os Mutantes.
Through the week's festivities, theaters were full and spectators anxiously queued outside for a glimpse at films that won't be distributed officially for months. Most of the chattering in the audience was in Portuguese. But the curators of this year's fest made sure to offer enough exposure to Brazilian culture to satisfy a native and send newcomers snatching up plane tickets.
As with all film festivals, it was impossible to see everything. Here are reviews of the movies I saw: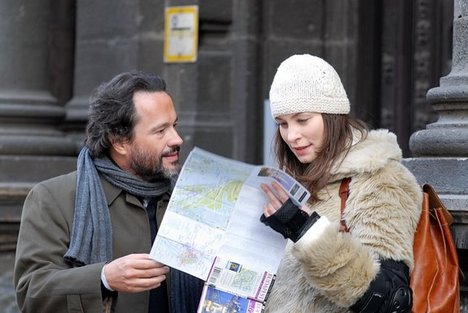 Budapest, Directed by Walter Carvalho
Based on a popular book by Brazilian poet and songwriter Chico Buarque, Budapest is a magical realist story on how language and cultural translation can redefine one's life. Ghostwriter Jose Costa dozes through an unrewarding existence in Sao Paulo. On a whim, he jets to Budapest and encounters "the only language the devil respects." Hungarian, in all its guttural glory, reinvigorates Jose's life and prose. Jose's rendezvous with women and poetry in Budapest feel so lived that one can't help but think that Buarque's tale is autobiographical. Director Walter Carvalho, who made an appearance before the screening, brilliantly captures the nuances of Hungarian color and culture while hewing to a labyrinthine script. This movie is already a big hit in Brazil, and I'd wager people in Budapest would like it as well.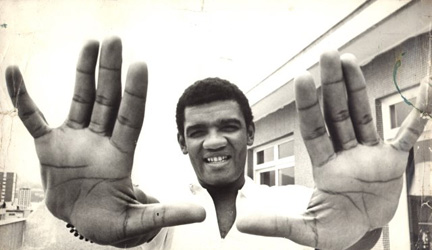 Simonal, No One Knows How Tough It Was, Director Claudio Manoel, Micael Langer, and Calvito Leal
Wilson Simonal's tragic turn from a universally adored entertainer to a shamed recluse is story well known to Brazilians. For the rest of the world, this soundly executed documentary on his life is a lesson on the boundaries of fame for minorities during Brazil's dictatorial era.
Growing up poor and black, and admittedly ugly, Simonal knew wouldn't go far in life. But "Simona," as he would later be called, quickly realized his star shone bright. He had an incredible voice and unbridled charisma, and controlled crowds like Brazilians had never seen. Before Simona, black singers in Brazil were "sambistas" or samba singers. Simona was the first to entertain audiences in the style of the Rat Pack, taking cues from Sammy Davis Jr. to get a crowd on its feet and singing along.
"Alegria, Alegria" was Simona's famous refrain. With a giant smile and a dose of slapstick he captivated all of South America. His fame brought him unimaginable riches. But just as he attained a level unprecedented for a black person, he fell. Quickly. In a quick turn of events that are still disputed today, he became a state pariah and was forced out of the spotlight. He took refuge in alcoholism for nearly 20 years.
Simonal, No One Knows How Tough It Was, probes history to shed new light on Simona's legacy. Even for people who have never heard his music, this documentary ensures that Simona isn't "erased from the history of Brazilian music," as he often feared.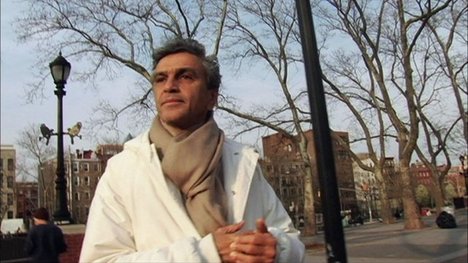 Wandering Heart by Fernando Grostein Andrade
Wandering Heart, named after a Caetano Veloso song of the same title ("Coração Vagabundo"), is an hour-long day-in-the-life with Brazil's most famous musician. The documentary follows the singer on a world tour after the release of his first English-only album, from Sao Paulo, to a performance at New York's Carnegie Hall, to three cities in Japan. Wandering Heart is soft, sincere and beautiful at once—not unlike the sound of Caetano's voice.
It's rare to get such an intimate look at Caetano. And it's often in the most disparate places—Osaka Castle in Japan, the streets of East Village in New York—that the camera catches Caetano waxing nostalgic about his days in the tumultuous 1960s ("we tried to change provincial attitudes from within") and his first experience with Bossa Nova ("for me , it was a lesson on beauty"). Despite Caetano's playful sense of humor, a deep sense of saudade resonates, which gives the film greater intimacy.
Wandering Heart shows Caetano coming full circle, from a rebellious artist 30 years ago who, as he says, "set out to confound," to a man who now has the courage to say, "I don't like to fool people." This serene and introspective film moves at Caetano's pace. And that in itself is beautiful.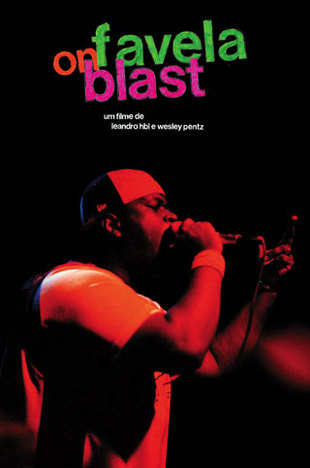 Favela on Blast, Director Leandro HBL and Wesley Pentz (DJ Diplo)
Favela on Blast opens with a group of kids perched on a rooftop in one of Rio's notorious favelas. They're flying kites, and talking about how they don't have enough money to buy video games. The opportunity for a concise metaphor falls flat. But the documentary succeeds in explaining how funk music is the cornerstone of favela youth culture.
It was just a few years ago that Florida DJ Diplo, who produced the film, began infusing his bass-heavy DJ sets with Brazilian music they call Baile Funk. As it turns out, the genre has become larger than life in the Brazil. Baile Funk, or just funk, took from Miami bass its skeletal high hats and pounding kick drums and added Brazilian drum breakdowns and obscene lyrics. Like early hip hop, early Funk was about staying out of trouble and generally altruistic. Also like hip hop, funk descended to a sex, drugs, and violence-fueled genre of music. But in Rio, it's more than expression—it's literally a way to get by.
In Favela on Blast, the DJs, MCs, and street kids take turns narrating, often by chanting folk songs about their particular favela. In one scene an old man sings an old folk song while a younger MC beat-boxes a funk beat over the verse. Instantly, in the one of the film's most revelatory elements, we hear a rhythmic connection between the sing-song cadence in Brazilian folk music and the electrofied funk.
Favela on Blast is also visually exquisite. From high up on the side of the hills overlooking Rio de Janeiro, to the bottom of a sweaty dance floor, the scenes move fluidly. And, while the nitty-gritty dark, outdoor funk block parties seem a bit glossed over (at times it feels too much like a music video), the movie is made real enough so that often the audience was not sure to laugh or grimace.
On the downside, it's clear the directors don't know exactly what to say about funk. Is it bombastic, abominable, or charming? With just 90 minutes to capture a genre as sprawling as the favelas around Rio, untold stories abound. Still, until the book comes out, Favela on Blast offers as comprehensive of a view of baile funk as possible without actually going to Rio.
7th Cine Fest Petrobras Brasil
Date: August 2nd – 7th, 2009
Place: Tribeca Cinema
http://www.brazilianfilmfestival.com
Text: Patrick Burns

[Help wanted]
Inviting volunteer staff / pro bono for contribution and translation. Please
e-mail
to us.