You are living in California since the 80ies. How was it then when you just arrived fresh from New York.
I loved San Francisco from the minute I arrived here for a visit in 1982. I was living in a loft in New York City at the time and was in a court battle with our landlord. It was mentally and financially draining so after that ordeal I wanted to move to San Francisco since there was an amazing art and music scene there. I read a magazine article as a kid about Haight-Ashberry and developed a fascination with the city and its culture of experimentation. I was an artistic explorer so San Francisco fit me like a glove. Although, I must admit it took more than a few years to acclimate to the pace of the California lifestyle. I also found it difficult to live without seasons at first. But then I found that the lack of seasons provided me with a lack of distractions and this allowed me to work comfortably year-round.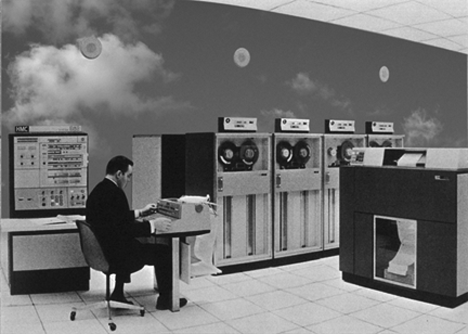 Please tell us a bit about your involvement in the famous american television serial drama "Twin Peaks" directed by David Lynch. What was your work then?
Around 1989 or so I found myself working on sound for a film in the studios where I recorded most of my music. One thing lead to another and I ended up working at the Saul Zaentz Film Center in Berkeley. It was there I met the people who hired me on the post-production crew for the Twin Peaks pilot.
I also found out that you did the sounddesign for a japanese anime movie? Which one and what kind of sounds?
I don't know anything about doing sound for an anime movie — where did you hear this? I worked on an anime game called 'Oni' – is this what you heard?
Is there any japanese artist you like?
I've known and admired the work of Masami Akita for years. We did on a CD for Silent Records years ago with Asmus Tietchens called 'GRAV' and then later on Masami and I did a collaborative CD for Sub Rosa. I have always valued his friendship highly. He is one of the most interesting artists working today.
What are your future plans?
I recently finished a CD for the Störung label in Barcelona – it's another CD in a series of what I call 'cinematic soundscapes' for lack of a better label/description. This summer I'm working on new material for a Polish label and writing some spoken word for it. I'd really like to work on a radio play someday I have many projects in various stages of development but nothing I can talk about right now.
Text: Shintaro Miyazaki (Institute of Algorhythmics)


1
2
[Help wanted]
Inviting volunteer staff / pro bono for contribution and translation. Please
e-mail
to us.