AUSTRIAN MENSWEAR DESIGNERS
An overview of cutting-edge men's fashion from Austria.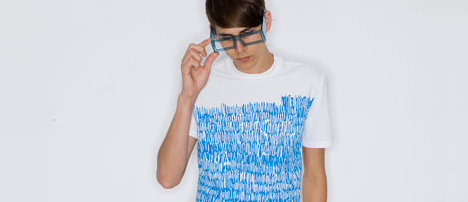 Since 2009 has officially been declared the Austria-Japan-Year comprising a great number of events and features, Shift magazine and AUSTRIANFASHION.NET are happy to present their readers with a joint contribution to this ambitious cultural venture. In a series of articles that will be published in regular intervals throughout the year, a comprehensive panoramic view of the contemporary Austrian fashion scene and creative landscape will be unfolded on these virtual pages. It will not come as a surprise to insiders and connoisseurs of the international fashion scene that several Austrian designers have acquired a very good reputation over the past few years. Moreover, it would seem that the Japanese are particularly eager followers of Austrian fashion.
First in line in this series of collective portraits is an article dedicated to some of the best-known menswear designers that live and work in Vienna (as it were, there is a rather pronounced "capital effect" notable in the country). Rather surprisingly, it would seem like they are even more present and active than their colleagues specialising in womenswear. Take the calendar of late January's men's fashion week in Paris as an example: no less than four Austrian labels were listed on the show-calendar with runway shows or special presentations (two of them will be presented in a latter part of this series). What is it, then, that makes their designs so noteworthy? Even though all of them studied at the University of Applied Arts in Vienna where the fashion masterclass was headed by personalities the likes of Helmut Lang, Jean-Charles de Castelbajac, Raf Simons, Viktor & Rolf and Véronique Branquinho over the past 15 or so years, each of the four designers picked for this menswear chapter has developed a characteristic handwriting of their own. Evidence, if needed, for the fact that there is not one collective creative identity emerging in the city but a manifold and varied design scene.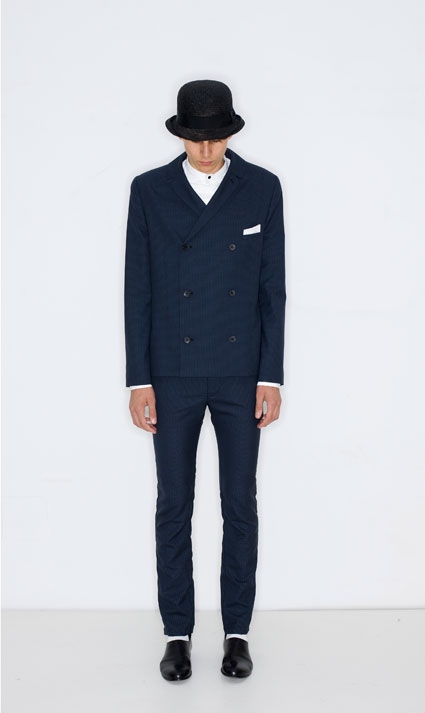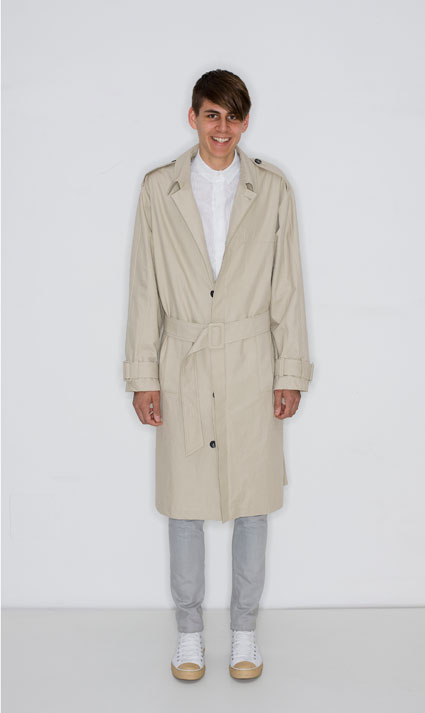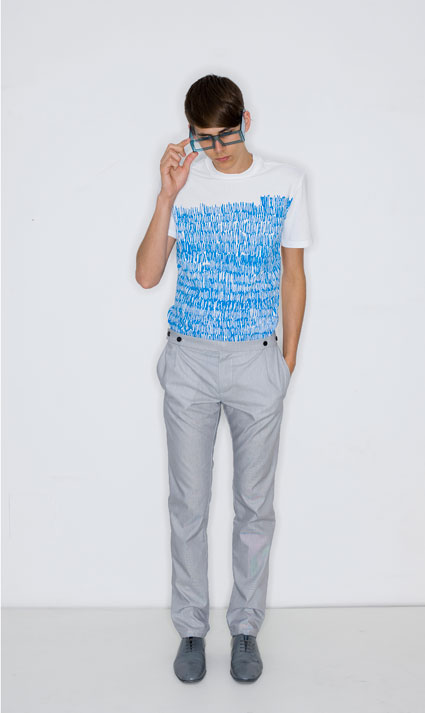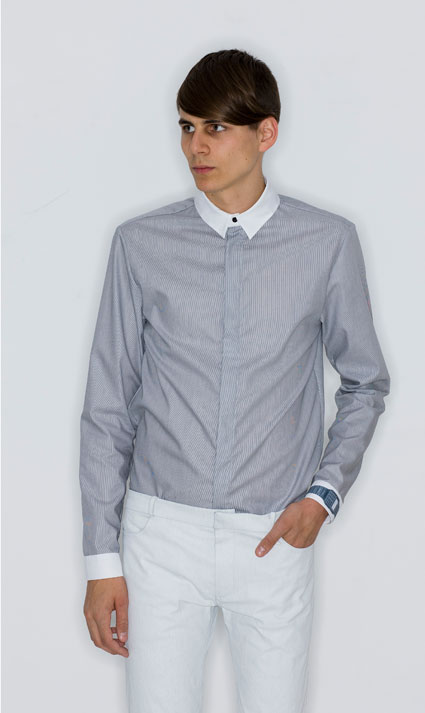 © Ute Ploier – S/S 09, Photo: Klaus Vyhnalek
Ute Ploier – reduced chic with an edge
Ute Ploier graduated from the fashion masterclass at Vienna University of Applied Arts in 2003. That very year she made her first appearance on the international fashion scene by winning the fashion award at the renowned Hyères festival and subsequently launching her eponymous label during Paris fashion week. Over the years, Ploier became known her understaded and reduced vision of menswear whilst remaining aware of the wishes of the fashion flock. It would seem like a certain shift towards a more sober look – albeit a serene interpretation of sobriety – took place two or three seasons ago. Through the sensitive reinterpretation of some of the most subtle details in men's tailoring, Ploier reiterates her ambition to achieve a well-reflected update of some of its most refined aspects without any exaggerated constraints. An ambition perfectly visible in her S/S 2009 collection entitled "Blue Print".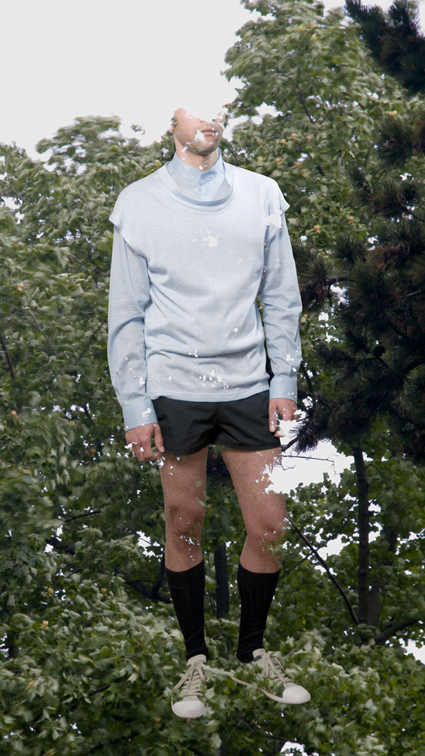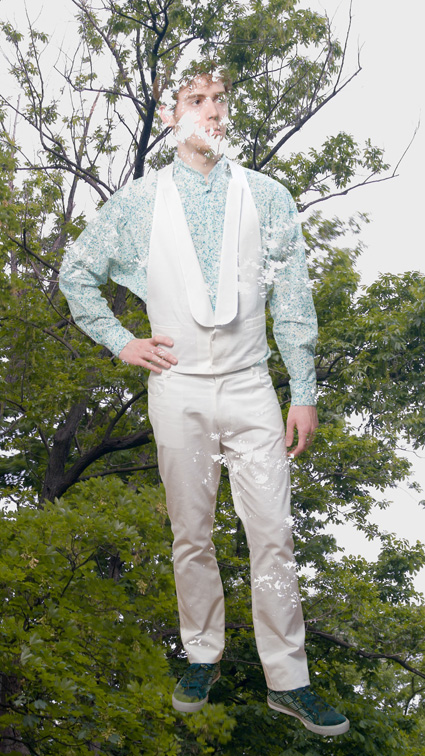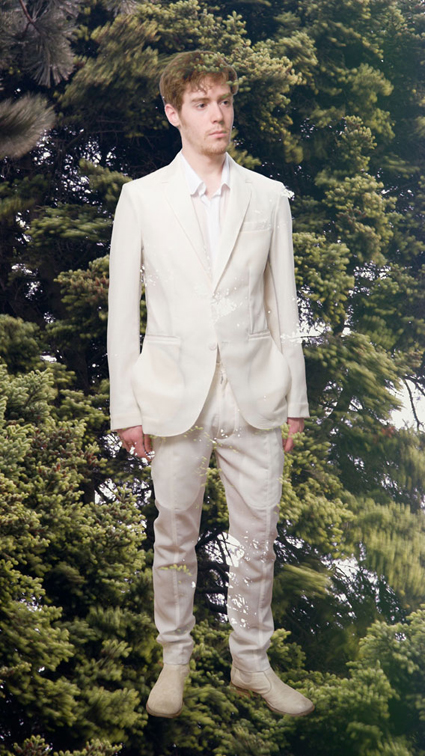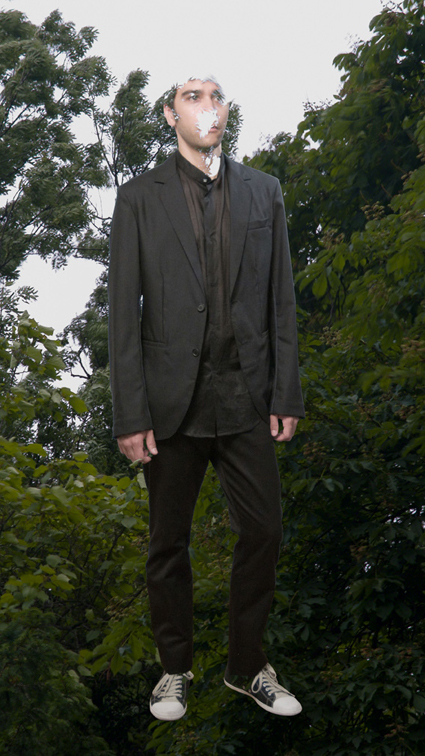 © Superated – S/S 09, Photo: Roland Krauss
Superated – for the playful and open-minded
The fashion label Superated exists since 2005 and is run by fashion designer Peter Holzinger with support from graphic artist Andreas Pasqualini. Now in charge of the knitwear department in the fashion masterclass of Vienna's University of Applied Arts from which he graduated in 2003, Holzinger conceives of designs that stand for exact and well-reflected tailoring in combination with a relatively relaxed and not unwitty image of the humorous modern man. His S/S 2009 collection entitled "De-lurk" seems to lure fashionistas into the realm of a light-hearted and colourful masculinity that doesn't take itself all too seriously. Rounded shapes and transparent materials bestow this collection with a certain extravaganza.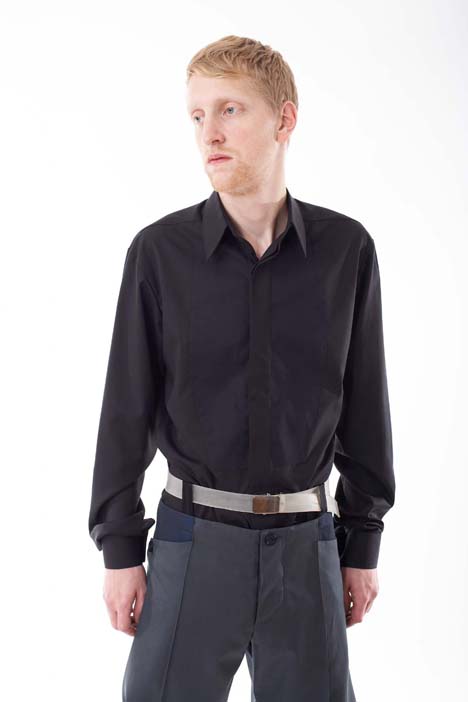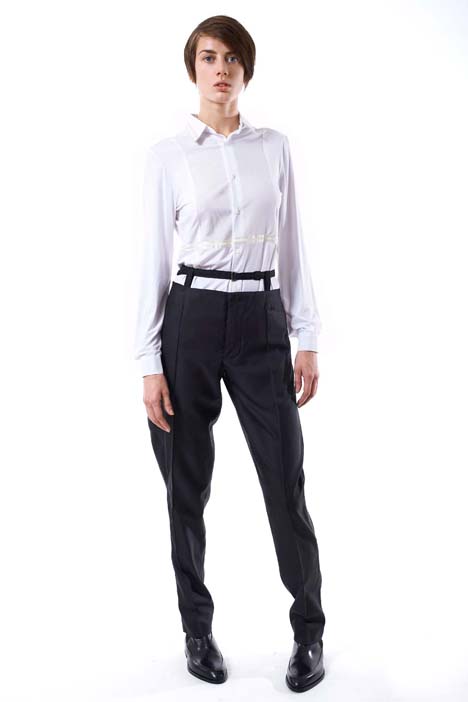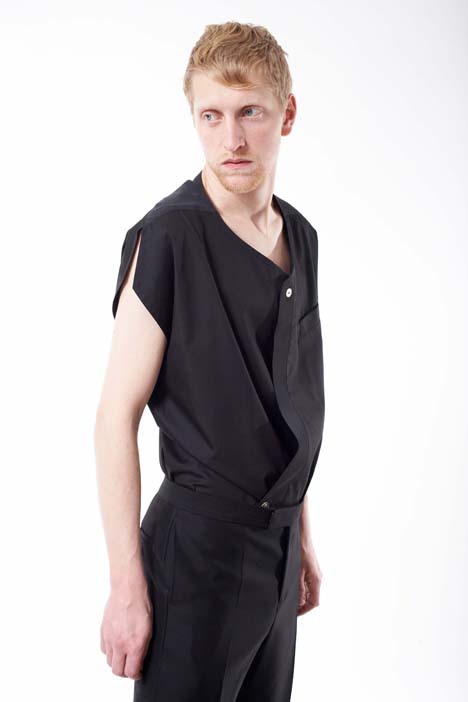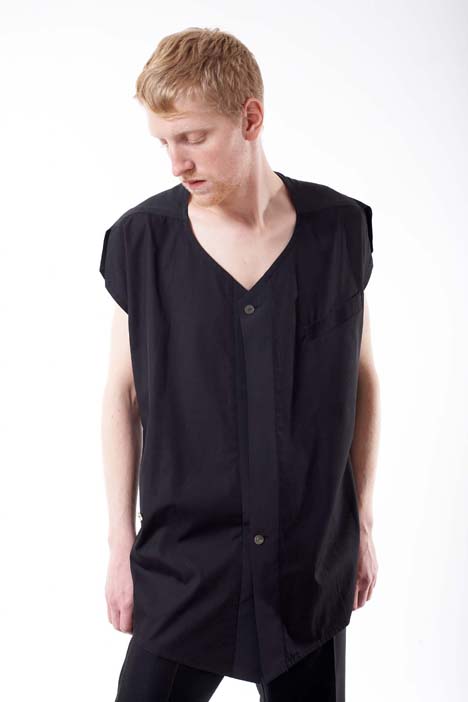 © Wilfried Mayer – S/S 09, Photo: Jürgen Knoth
Wilfried Mayer – fashion for thinkers
One of the most recent appearances on the Austrian fashion scene is designer Wilfried Mayer with his eponymous label launched in 2005, the same year he was among the finalists at the Hyères festival. As his fashion stands for what has been described as "ironical formalism", Mayer repeatedly succeeded in bringing together very formal attire with a reflection on possible ways of introducing a clearly experimental note. His approach could be described as a Nordic take on classical elegance. His S/S 2009 collection is entitled "Neo Eon One", with the title alluding to the Chevalier d'Eon who lived a double-life as a man and a woman. This can of course be read as an hommage to the interest many women pay to menswear as a source of fashion-escapism and inspiration. And yet, Mayer's latest collection cleverly avoids the (somewhat passé) notion of androgynous fashion tout court.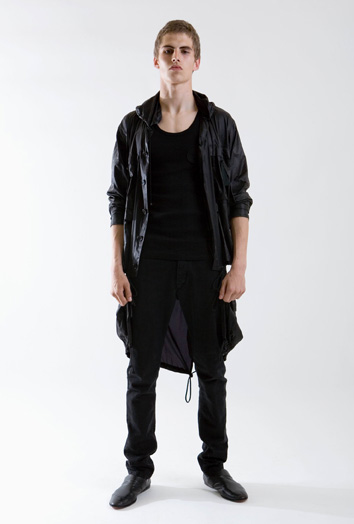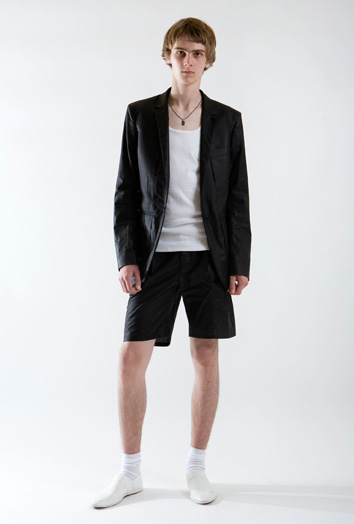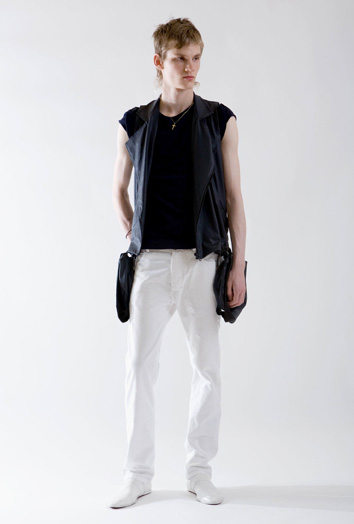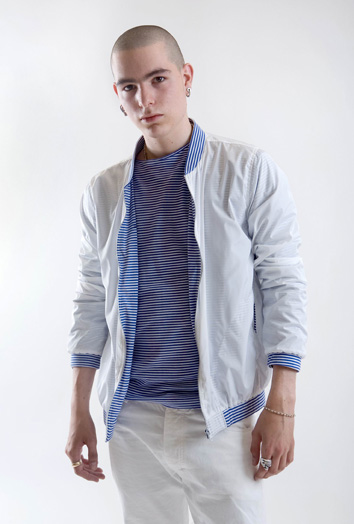 © Petar Petrov – S/S 09, Photo: Christoph Pirnbacher
Petar Petrov – for street-kids and rascals
Probably one of the best-know fashion designers with an intrinsic connection to Austria is Bulgarian-born Petar Petrov, who lives and works in Vienna where he graduated from the fashion masaterclass at University of Applied Arts in 2003. Ever since his first presentation during Paris fashion week, also in 2003, he has become increasingly popular among a crowd that cherish his unpretentious and casual streetwear look. His label is almost a guarantee for the persistency of a slender and boyish silhouette, tendentially reaching out to a rough kind of (wannabe) street-kid that you might also find looking back at you from a Hedi Slimane photo book or one of Rineke Dijkstra's early images. With a characteristic kind of Eastern European trash chic, Petrov has obviously found a line he will also stick with in the future.
Text: Daniel Kalt from AUSTRIANFASHION.NET
[Help wanted]
Inviting volunteer staff / pro bono for contribution and translation. Please
e-mail
to us.