THE 12TH JAPAN MEDIA ARTS FESTIVAL
The 2008 [12th] Japan Media Arts Festival will be held from February 4th to 15th 2009 at The National Art Center, Tokyo.
The question "What is Media Art?" has been asked over and over again. At the same time, the progress of technology and accommodation of media art by us has helped different forms of new art into media art, such as, still image, video, installation, animation, and even manga.
Media art is like a battlefield where change happen always and new ways to use different mediums are introduced by artists and designers one after the other. At the festival, we can capture different works in the field of media art, and this helps us to increase awareness about art, media, and communication.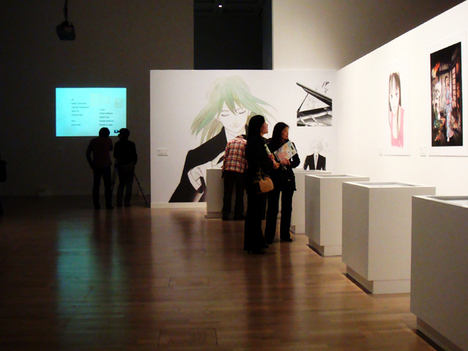 Manga Division
This year the festival received 2,146 applications, the highest number of applications we've ever had; there were 512 entries from countries and regions overseas. Then, the entries were sorted into Art, Entertainment, Animation, and Manga divisions. Finally, a grand prize and an excellence prize were chosen for each division. The prize-winning works and selected works from the entries are exhibited at the National Art Center. Visitors can read about each work and experience each work by actually touching and controlling them.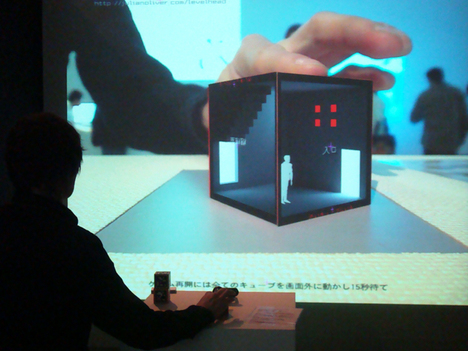 "levelHead" – Julian OLIVER
Yukihiro Taguchi's Yukihiro Taguchi's prize-winning work in the Art Division, Moment – performatives spazieren, is a stop-motion animation film containing strange scenes of floor-boards in a gallery changing through time. It is rather amusing and fun to see floor-boards become a walker wondering around the town.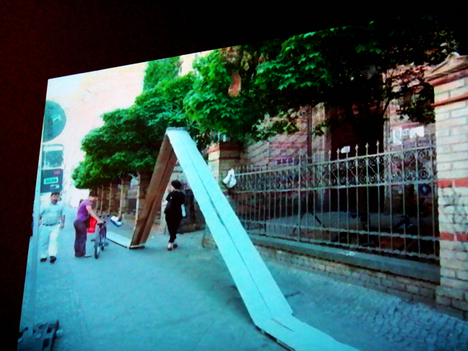 "Moment – performatives spazieren" – Yukihiro Taniguchi
Taguchi did not need a video camera to capture moving objects. He chose to use a digital still camera and shot several thousand images with it to document his work which eventually formed the exhibited work, a stop-motion animation film. However, I must say that without his sense of humor this work could not be done.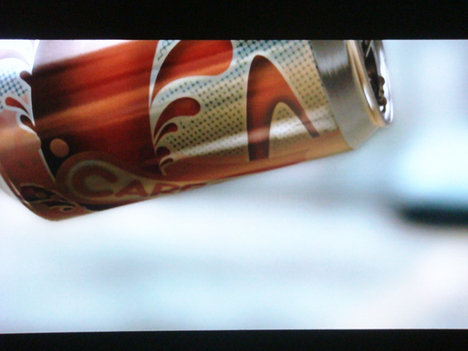 "Carbon Footprint" – Matt Chandler
Matt Chandler's prize-winning video work (in the Entertainment Division) Carbon Footprint is a depiction of a discarded can on the street and the can's 50 year decomposition time lapse in one stretch using high image processing technology. A message appears at the end of video: "IT TAKES A SECOND FOR YOU TO RECYCLE A CAN. IT TAKES 50 YEARS FOR A CAN TO RECYCLE ITSELF." This simple but strong message and the images of the discarded can in the video lingered in my mind.
This year's festival also features many works by overseas artists. In the festival, worldwide media art is taken from other media art related festivals and events around the world.
The 2008 Japan Media Arts Festival recorded its12th show. The world faces a number of troubling issues at the moment such as the fluctuation of the international money market and destabilization of the global environment. However, we as artists and designers can use media arts to express our reaction to these troubling issues and current events in an effort to document what is happening in our society using each one's unique use of it.
Media comes into effect when users and people to communicate. The number of entries to the festival has been increasing from year to year. This tells us that there is a growing number of people who pursue media arts in order to realize future possibilities.
The festival period is from February 2nd to 15th. The Media Arts Festival can show us how we are using media and what's to come next.
The 12th Japan Media Arts Festival
Date: February 4th – 15th 2009
Hours: 10:00 – 18:00, Fridays by 20:00
Place: The National Art Center, Tokyo.
Address: 7-22-2 Roppongi, Minato-ku, Tokyo
Organizer: Japan Media Arts Festival Executive Committee
Admission fee: Free
http://plaza.bunka.go.jp/english/
Text and photos: Masanori Sugiura
[Help wanted]
Inviting volunteer staff / pro bono for contribution and translation. Please
e-mail
to us.