Pulsations everywhere – a glimpse of Berliner electronic music.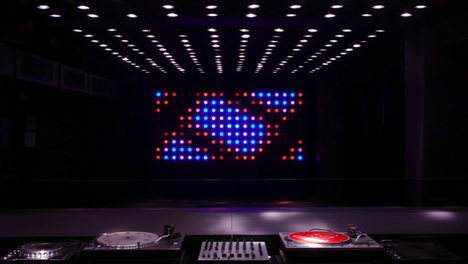 Berlin has an international reputation for being the cutting edge of european and international electronic music. If you live in Mitte, Prenzlauer Berg or Kreuzberg sometimes it seems that you are surrounded by non German international residents from everywhere. Even the Arabian or Turkish guy, who sells Döner Kebap, Falafel or Shawarma can speak both German and English. People say that the whole Canadian electronic music scene except for Akufen live in Berlin.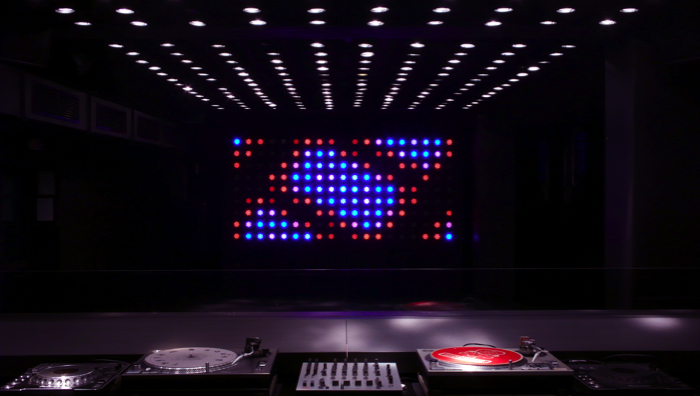 Weekend © Bullet Event GmbH
First there is the famous "club mile" which is approximately five kilometers long and starts at Alexander platz with "Weekend" and continues with "Golden Gate", "Tresor", "Bar 25" (just in summer), "Maria am Ostbahnhof", "Berghain", "Watergate" and ends on the Kreuzberger side of the spree with "Club der Visionäre".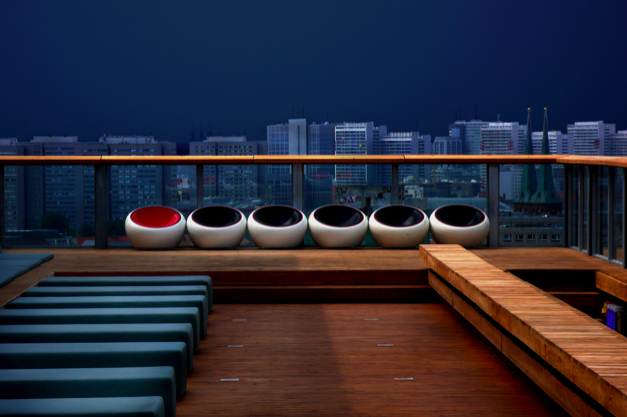 Weekend © Bullet Event GmbH
Each year since the boom of the low-budget carriers like Easyjet, Ryanair, Air Berlin or german wings this clubmile has been crowded by clubbing tourists from all over europe and even America and Asia. The reason why Berlin is so popular for young clubbing addicted adults is that the public transportation system works 24/7. One big reason for the excessive after hour culture in Berlin, which means that people come at 4 a.m and dance until 9 a.m in the morning. Another reason for the popularity is that Berlin is still a cheap city. Which means that the entrance tickets are affordable, even most berliners are shocked of the prices of a drink in a fancy club.
Berlin is the best place in Europe where you can listen to minimal techno, house or dub-step for hours, move your body to it and have fun. But there is still another more interesting network and scene of Berliner electronic music, which could be called "berlin electronica".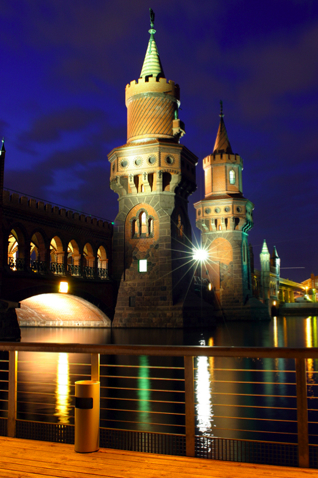 Watergate © 2004 Watergate
Since the fall of the wall and the reunion of west and east Germany, Berlin in the early 90s became an emerging place for European creatives, artists and people with a flair for the experimental. In large part this was because of its cheap rents and alternative spaces. The city had to be rebuilt and renovated. This meant a lot of avaiable spaces for artists. Therefore club and experimental music was often not a contradiction.
The "Automaten Bar" (2001-2004) was such a place where the cutting edge of Berlin used to hang out and was conceived and initiated by a group of media-space artists (i.e Visomat) with the aim of preserving automated culture and encouraging the artistic analysis of automation. The clubroom in Berlin-Mitte – now there is a elegant boutique – was a fully automated bar, where a remodelled and reprogrammed coffee automat controled the door, monitored the room and run an audio-video jukebox, which provided sounds and images by D/VJ's for free. Members let themselves in by swiping a magnetic card at the door.
Telematique, who was part of "Mob-lab" a german-japanese media art project curated by Yukiko Shikata was also one of key members of this group. One of the other frequent visiting guest of this interesting bar was Miwon, who released now his second album called "From A to B" under the international label City Center Offices (CCO) run by Shlom Sviri (Manchester) and Thaddeus Herrmann (Berlin).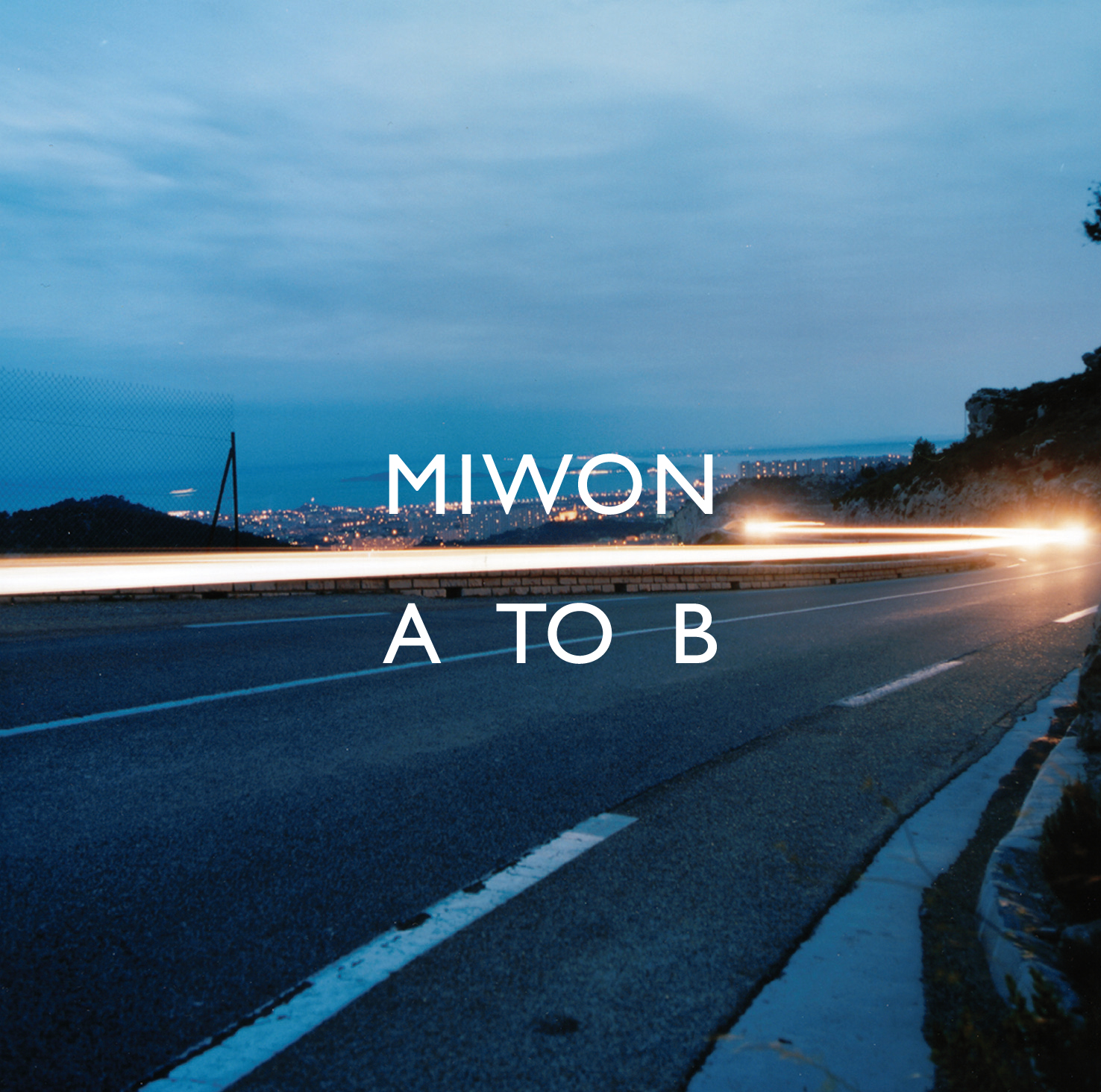 Watergate © 2004 Watergate
Miwon is one of the emerging berliner electronica artists, who was interviewed by Shift for this article. Thaddeus Hermann is also chief editor of the magazine for electronic lifestyle aspects "De-Bug" and takes care of the Berliner artists of the electronica label, which are among others Takeshi Nishimoto (I'm not a gun), Porn Sword Tobacco, Dictaphone, Dezel + Huhn, Static and Miwon. Shlom Sviri is founding member of Boomcat and also the UK record distributor "Baked Goods."
Other famous berliner electronica labels according to miwon are: Scape, monika enterprise, Staubgold, Morr Music, Lux Nigra, Onpa )))) and Karaoke Kalk (org. from Cologne).
Places where artists of such labels hang around are usually still record stores and there are still, despite the hard times for independent labels, some existing: Staalplaat, Dense and Hardwax are the most distinguished among them, each of them with a slightly different orientation: Staalplaat aka Petit Mignon is more experimental, whereas Dense is more electronica and hardwax more dancemusic.
Asked by Shift where his roots and maybe also of the other berliner electronica network could be fixed Miwon answered "Basic Channel" a group by Moritz von Oswald and Mark Ernestus. This is also the node where the network of berliner electronica meets minimal techno. Moritz von Oswald's latest project is a clashing of minimal techno with classic music called "Re-composed" where he and Carl Craig used samples of the Berliner Philharmonic with Herbert von Karajan and made their own re-mixes of Ravel or Mussorgsky. The old tradition of Berlin meets the newer one.
Podcast about berlin electronica (in Japanese) and contemporary Japanese livestyle in Berlin.
Places: Area around Kottbusser Tor: MONARCH-BAR (Skalitzer Str. 134), West Germany (Skalitzer Str. 133), Paloma Bar (Skalitzer Str. 135), Festsaal Kreuzberg (Skalitzer Str. 130)
Text: Shintaro Miyazaki from la-condition-japonaise, Berlin
[Help wanted]
Inviting volunteer staff / pro bono for contribution and translation. Please
e-mail
to us.