Nadège Winter used to be a head PR for colette for the past 6 years. She lives in Paris and now owns her own company as a creative director and an event consultant. She is also a producer, a programmator, a designer, a dj, a writer for press as well as a singer… Yes, she does things for entertainment, even on something to do with green and environmental issues, as you can see it on her blog site called GREEN DREAM TEAM. It is a crew and also an open space to support environment by entertainment. Let's take a moment to get to know one of Nadège's ways to think about green.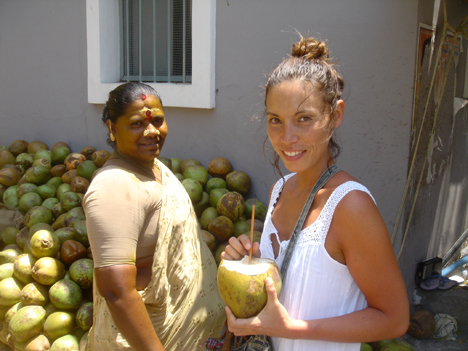 Could you introduce yourself with your background?
Actually I just quit colette, where I ued to be director of communication for 6 years. Before that I've started working in music business as label manager for 6 eyars in record company, then video music producer, then was head of communication of palais de Tokyo, contemporary arts center, then colette.
Even during my time at colette, I've always developped multi activities on the side like dj, writer for press, tv animator, designer for green clothes etc ….cause this is me, am excited always by new pojects and wants to discove, be able to adapt myself everyday and never feel frustrated in my job- coming from music, to arts to fashion… I still want to touch all kind of activities and world. This is for me the only way to touch the world, the essence of nowadays.
Actually I've just built my own company: NWA (nadege winter agency) as a free communication, creative director, event consultant. Still work for colette, but also brands, advert agencies. I am also creative director and designer for a new brand of knitting called Wool and the Gang, to be available on web in December- (eco wool from Peru).
In the same time I am producer and programmator for a new media on the web "www.konbini.com". This is a very new project, entertainment premium, exclusive and free platform dedicated to the 15-35 years old. I am going to start directing short movies as well. Actually i am still dj, witing for press like Jalouse, Grazia. I'm starting to sing now.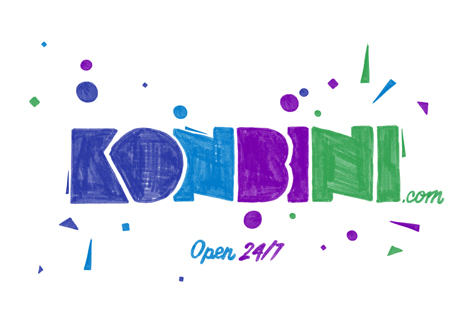 Could you tell us about the blog, GREEN DREAM TEAM? What is it? What was the reason to start it?
I've decided to launch the blog when I've been invited by WAD magazine (summer 2007) to be chief editor. Then I dedicated pages to eco world and then announced the opening of the blog, and the launching of my shirts "wwp", recycled shirt designed by myself, produced by Pierre andre senizergues (boss of Etnies, USA).
I wanted to created a space of wirting with friends, trying to inform with fun about eco and green actions, brands, news. Trying to select green act and news funky, sexy, funny or exciting , to show that green and glam could work together. My friends writing are journalists, architect, designer etc.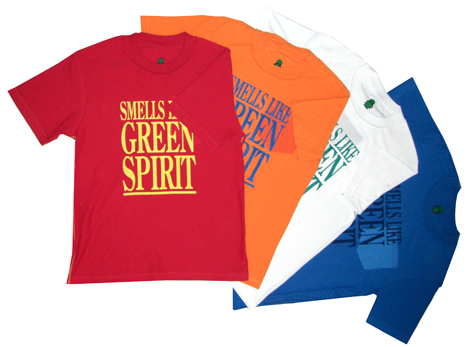 Is there any projects of GREEN DREAM TEAM going on outside the blog? Please talk about recent activities you've done (been doing) as GREEN DREAM TEAM?
No particularly. We would love to. We might organise parties soon. I've produced exhibition at colette on my side, with the support of my friends from Be-Poles agency (eco design agency). I've been green curator as well at Salon du pret a porter in 2007 and 2008, creating a space dedicated to the green and glam world: just using the images, words, games to develop idea of green glam. (leaflets, poster, fashion shoot, games etc). I've produced a green party already at Galery LH, Paris- with green instalation (video projection, posters and green slogans, wwf collaboration, and hip hop panda pole dancer!)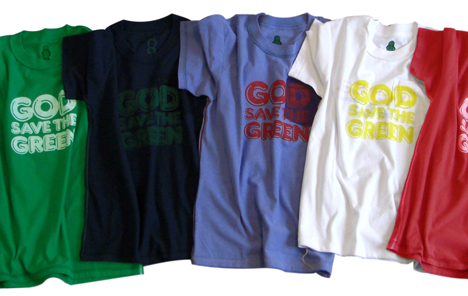 What do you think about approaching the GREEN matter through art, fashion and design? Please tell us if you have been doing (have done) anything practically.
I do think that taking care of environment is necessity, emergency. People knows. People doesn't take the time to make it reality. Maybe lots of them are just tired hearing words of fear, when we talk about environment- I think that we must talk about desire of being green, instead of duty.
I think so that showing all the glamourous way to be green, should influence people to be naturally green. I think that entertainment world is the best way to make it fun. Music, arts, design, fashion, food…. these are the worlds of entertainment. Being green through entertainment is the easiest way to be.
I've done a green playlist on ipod actually. This means just selecting tracks uing the word "green".. or talking about flowers! I've designed tshirts recycled and sneakers as well (monbianco)- cause actually I am sure we wuld dress green more and ore if designers we love would be more concerned and creative.
Actually, we too much often think an find boring and ugly design in eco fashion world. We need fashion world to wake up. Barney's in nyc feels particulary concerned and already did great windows, events with big designers. We expect this to be more a regular act.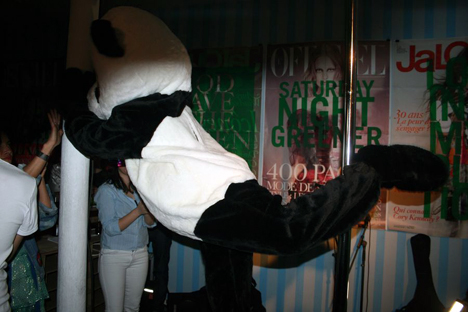 How do you like to develop your blog in the future? What would be the next step for GREEN DREAM TEAM in the future?
I would love to have more time to write!!! My friends help a lot. I would love to organise regular event in paris to make it true. I don't have marketing, strtegic plans. Would be great to even become an official part of any major media, to take opportunity of largest view, keeping our integrity. Once I have time to do, I will push it. I still want now to exist.. and day by day, try to be green, with fun.
Text: Mariko Takei
[Help wanted]
Inviting volunteer staff / pro bono for contribution and translation. Please
e-mail
to us.