I remember Amy Franceschini of Futurefamers has said, "I'd be cultivating idea fields", when I asked her future plan in about 10 years ago. And now Amy is in fact cultivating soil containing a full of fertile idea, where you can find fresh vegetables and fruits growing, and seeds that encourage its cycle of harvest. Yes, she is cultivating soil and growing food in the city of San Francisco, where she resides and spends the most of her time. What she is now approaching beyond the framework of home gardening with the bay area community is a project called "Victory Gardens 2008+".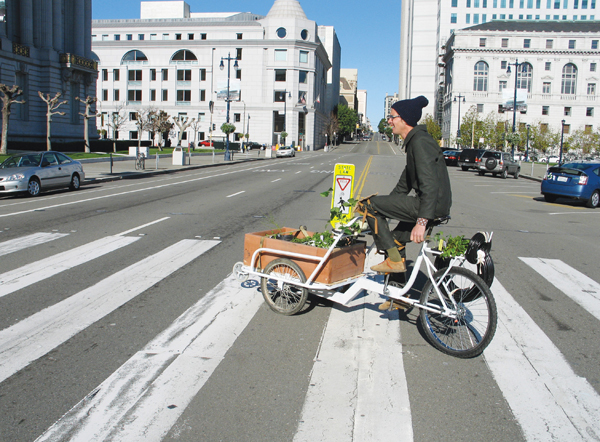 Garden Trike
"Victory Gardens 2008+" (VG2008+) is a 2-year pilot project started by a founder, Amy Franceschini, a year ago as "Victory Gardens 2007+". It aims to transit backyard, front yard, window boxes, rooftops, and unused land into organic food production areas, to increase supplying locally grown food and to reduce the food miles. It's a collaboration with a local group of gardeners and the volunteers "Garden for the Environment" and the city of San Francisco's Department for the Environment.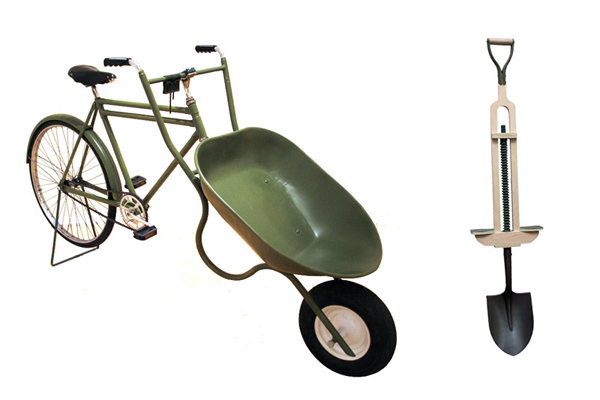 Bikebarrow and Pogostick Shovel
The original idea for VG2008+ is based on Amy's artwork done in the fall of 2006, which later received the 2006 SECA prize of SF MOMA. The history of "Victory Garden", however, dates back to more than 60 years ago during the WWI and WWII; it is a garden to ensure food supply to grow vegetables, fruits and herbs using unused public and private land. It is also called "war gardens" or "food gardens for defense" and there appeared 20,000,000 Victory Gardens, covering 40 % of vegetable produce in the nation. Golden Gate Park was one of victory gardens developed in San Francisco.
There are several ongoing programs of VG2008+.
If your backyard looks desolate, "Backyard Victory Gardens" will help to add greens to the exhausted yard. This program will help to run 15 pilot organic food gardens in San Francisco, not only to implement urban food supply but also to contribute to nurturing food producers. The 15 victory gardens will receive supports from Victory Gardens staffs and will be participated in the experimental program for several years.
If you want to know more about VG2008+, "Demonstration Victory Garden" will show you how it's like and you might love to try food produce. Looking into the organic garden situated in Garden for the Environment that is located in Haight Ashbury, let's find out the possibility of developing small organic food gardens all around the urban city.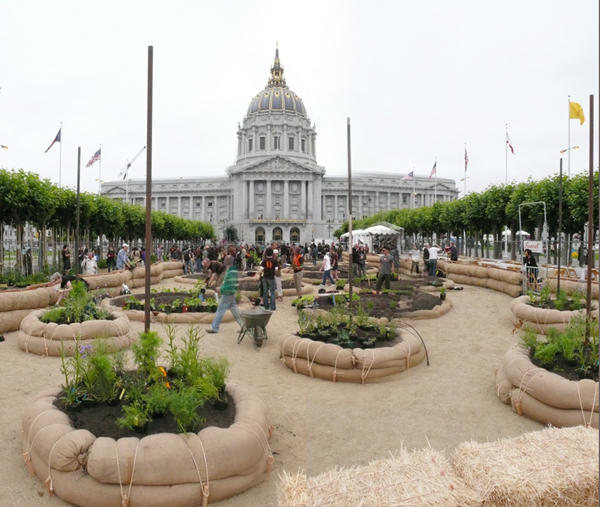 City Hall Victory Gardens
Kicked off in this summer, "City Hall Victory Gardens" is a collaborative program with Slow Food Nation and VG2008+. They design a landscaped garden in front of San Francisco City Hall, as same place as Victory Garden was in 1943. Several designed circular gardens with organic greens together give viewers a great surprise with its amazing landscape stretched in front of the City Hall. The program will take an important roll in searching a new relationship between urban city and food production.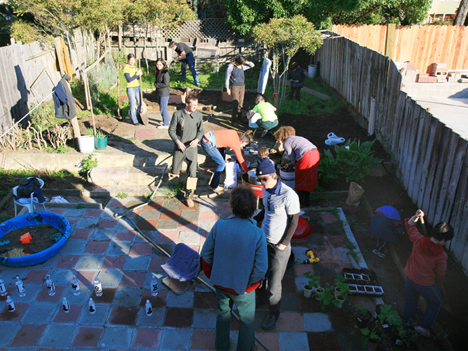 Planting Party
One of the goals of VG2008+ is to make a community for local food production. It deserves a new look on having special products delivered from thousands food miles away using tons of fuel. It's not only about reducing CO2, but also about to grab a chance to review how the relationship between human and food should be.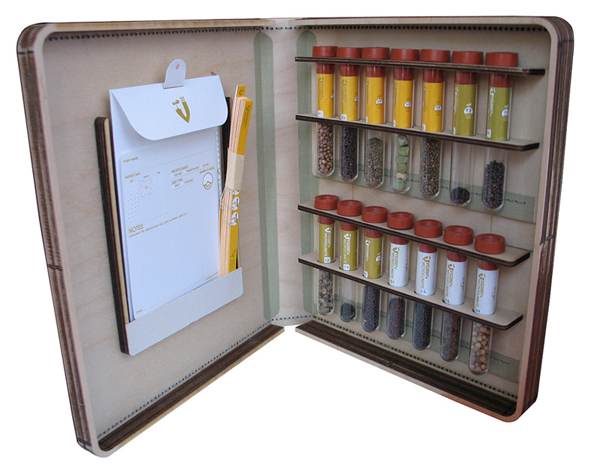 Victory Gardens 2007+ Seed Library
"Cultivating idea fields". In having heard the words from Amy, I imagined how the future of Futurefarmers would be. What came up in my mind was Amy sitting in front of PC creating works in a small pretty house in the vast wild nature. But it was completely the opposite. She is trying to create a new relationship with nature and practice it in the urban community. This might be the fundamental idea laid out in the base of Victory Gardens. And now I look forward to what comes out from the idea field in the next stage of Victory Gardens.
"Amy Franceschini Victory Gardens 2007+" has been published by Gallery 16 Editions. It is a chronicle of Amy Franceschini's inspired reimagining of the original wartime Victory Garden program, featuring the essays by Lucy Lippard and Mike Davis along with historical photos and context, and project documentation and insight.
Amy Franceschini Victory Gardens 2007+
Price: USD 25.00
Specification: 102 pages, hardbound, 8.25 x 11.25 in.
Published by: Gallery16 Editions
ISBN: 978-0-9777442-6-8
http://www.gallery16.com
Text: Mariko Takei
[Help wanted]
Inviting volunteer staff / pro bono for contribution and translation. Please
e-mail
to us.