Brick Lane, in the heart of East London, has long been known as a place where London's connoisseurs of vintage fashion can go to find the next treaure to add to their collection. A place with a kaleidoscope of different styles, intriguing in their uniqueness and creativity, each different from the next. Look a little closer and you might find a fashion hunter of a different kind, a modern-day Indiana Jones of the street photography world, who has recently been making a name for himself amongst those around the world who are curious to see what new styles this part of London has to offer.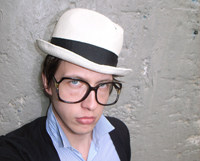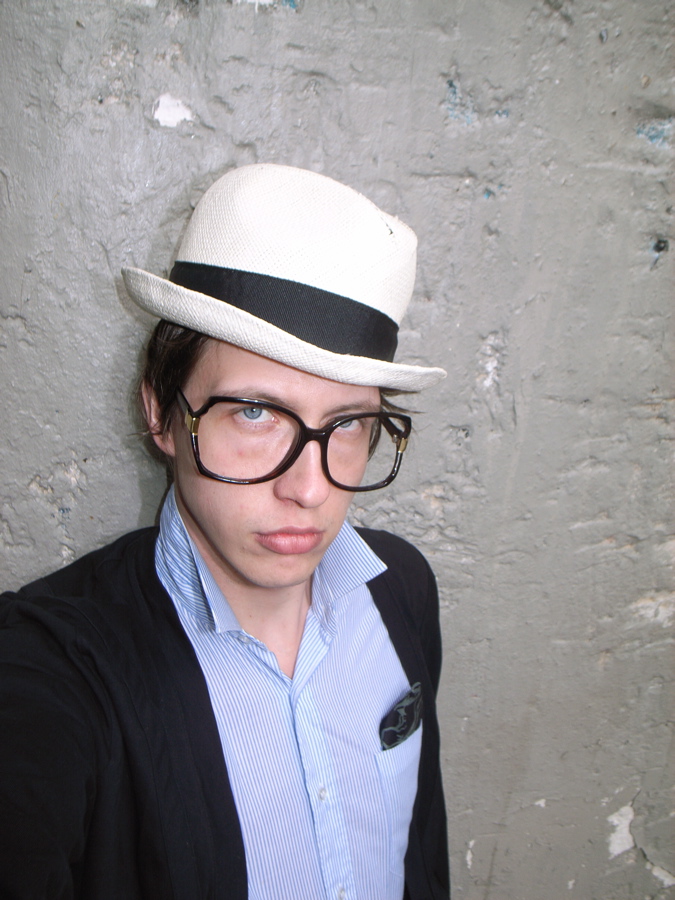 Yvan Rodic, so-called Face Hunter, Swiss-born street fashion photographer extraordinaire now living in London. Since starting his blog 'Face Hunter' in January 2006 it has become hugely popular for anybody with an eye on what's hot in the world of fashion. For those who adore his photos and the styles that he captures, Face Hunter has become a part of life. After living and working in France he left his comfortable, sweet Paris just a short time ago to find adventure in London and to seek those fashion gems lurking amongst the endless hordes dressed in Top Shop and H&M. For his fans in Paris there is no need to worry as things in London are going great, as you can see from his posts. His popularity is now skyrocketing and he's even already known to the old grandpa sitting in the long-standing bagel shop in Brick Lane.
However…, How much do you know about Yvan Rodic? How much can one picture posted on Face Hunter tell you about him? Judging by the amount of fan-mail he receives on his MySpace page there must be many a person sitting at home or at work daydreaming about how his photos were taken. How did he hunt down his models? How did he decide the pose? How long does it takes to post the pictures? How come he is so handsome? This article is dedicated to those people sitting in front of their computers checking Face Hunter every 2 minutes 43 seconds trying to be the one to make the first comment on a new post, gazing dreamy-eyed at Yvan's movie on MySpace, melting like Swiss chocolate, or to those busy clicking away to raise the rating of his trailer on YouTube.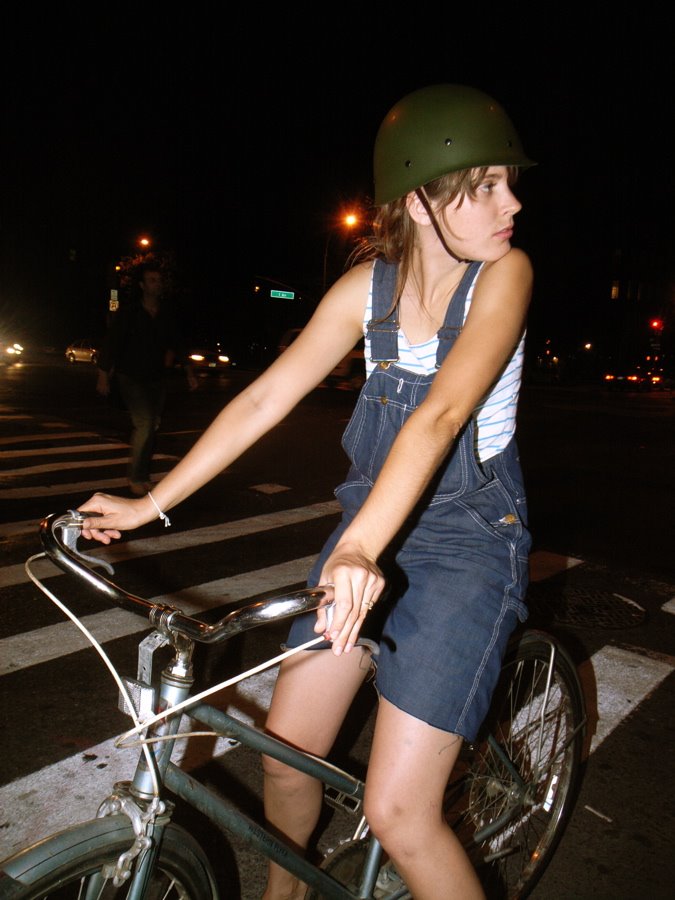 In order to find out the secret to what has catapulted him to this level of popularity in such a short space of time I met up with him while he was prowling up and down Brick Lane in the middle of one his hunts. It soon becomes clear that he's a man who will go mad to find a girl who wears hand-painted sunglasses on her face or doodle on her tights, or a guy with the power to change light bulbs into a necklace….."What I want is not a circus," says Yvan. "I do not want people wearing a thousand accessories like people in FRUITS." What he prefers is "simple with a twist," and it is this which in his dictionary is the key definition for fashion.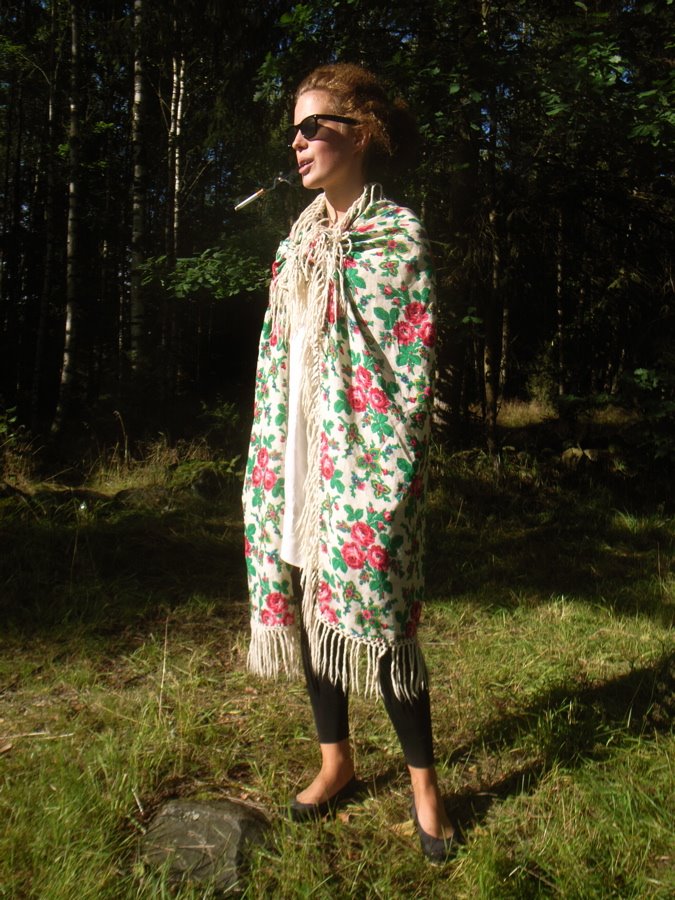 'Simple with a twist'
Suddenly, the conversation breaks up. Look for Yvan next to you and he's nowhere to be seen. He's disappeared and been transported off to the boy with the insect sweater who happens to pass by the entrance of the vintage store. It must be similar to being tricked by a magician when you're left there paralyzed with a blank look on your face. It's hard to imagine those innocent-looking eyes could be so sharp when it comes to tracking down his next model. The sonar and fashion radar surrounding Yvan never takes a break. Even when out in darkened, jampacked clubs where many people would have difficulty seeing even their own shoes he has the ability to spot the next great shot. No detail escapes his beady hunter eyes.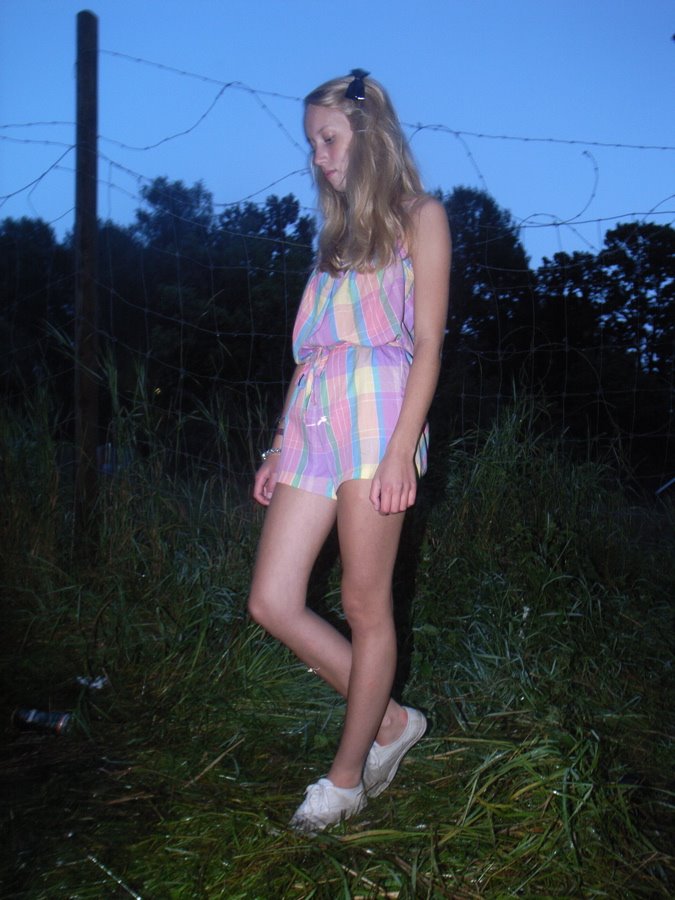 It is only after considering the fashion, the background, the weather, the light, and when everything is matched to create the ideal conditions does he decide to take the photo. It is like a chemical reaction. If every thing goes together then the miracle will happen. Maybe it comes from his dreams in his younger days of becoming a chemical engineer that he knows when all the ingredients will combine to create the photo that he is looking for. "I am not just taking photos of the clothes, I am also taking the personality of the human. Many street photographers are taking pictures, because this fashion is good, or this dress is nice. But I never do that. I am attracted by the charisma and uniqueness of the people. I find the best place for the people I choose and produce a picture so that at the end you have the combination of the person and the background and the style, it's like the whole thing. Only the clothes is not fun. I think it's interesting to show people with their own personal style because nowadays it's all just global brands and it's too easy for everyone to be like a clone."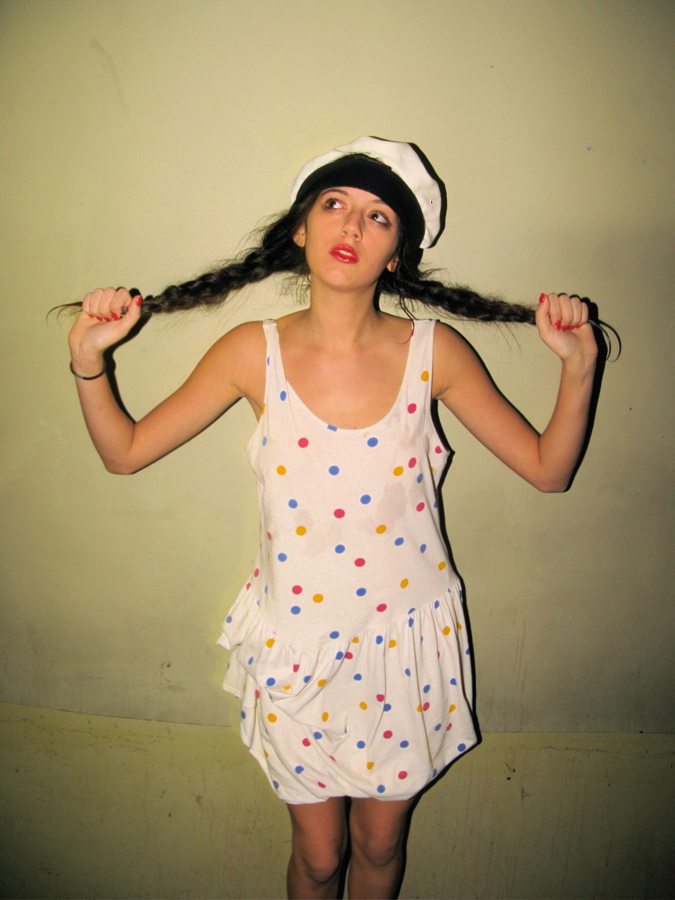 When he turns his camera on his targets in the street they snake their bodies voluntarily, showing him luscious facial expressions. He occasionally asks the impossible; precarious poses on roadside bollards that not all of his models are willing or able to risk. Generally though he prefers to leave everything to his models, following the ideas he learnt from his favourite Dutch photographer Rineke Dijkstra in terms of the simplicity of the shots. Something that he describes as "between a pose and a snapshot. I mean it's natural but a bit posed."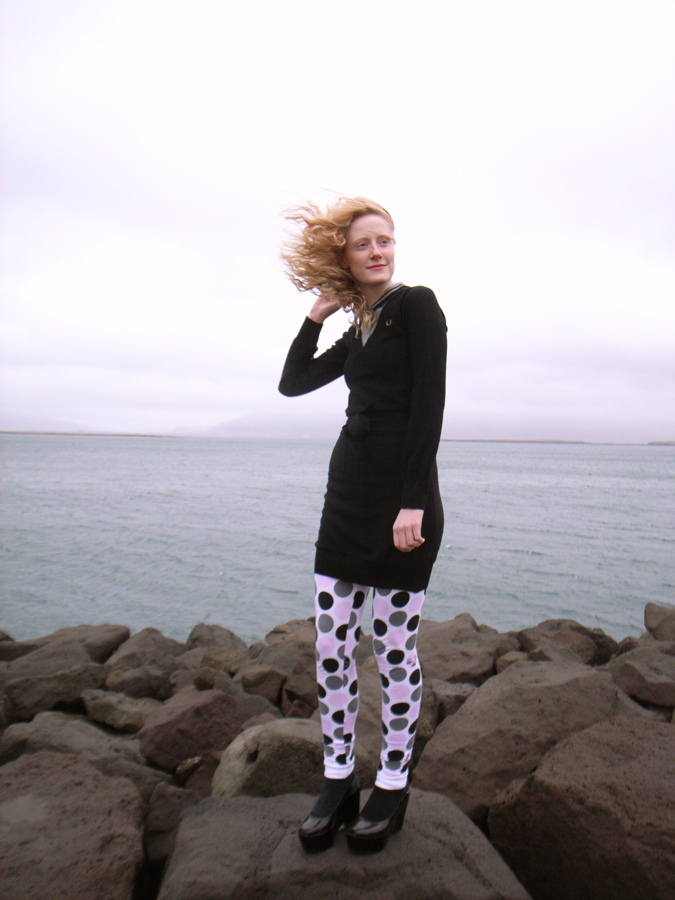 Street photographers normally finish up taking 2 or 3 photos for each person they like. In the early days of Face Hunter Yvan also preferred to take only a small number of photos, but now he regularly takes 15 or 20 or more per person until he is satisfied he has the right shot. "At first, I thought I was bothering people, but then thought, this picture is not good, but if I ask to take one more photo then it must be much more interesting. It is like work in progress. The pictures at the beginning when I started were only for fun, so they were blurry and worse than now. I was thinking it is only a personal thing. Then I realized that there were people in other countries like Sweden or the U.S. following what I am doing. The more you do the more people follow you, and then the more pressure there is to do better. Then with more experience you can take better photographs, but it is a process. It takes time."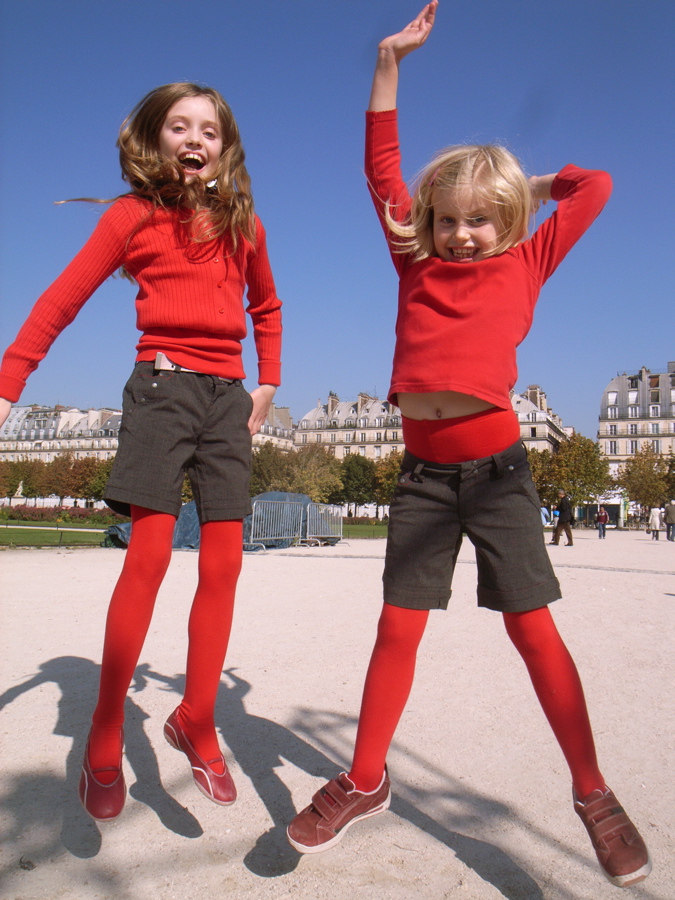 After spending 3 hours and several trips around Brick Lane, today's hunt is finished. Now it's time to return to his Mac to prepare his catch. His pictures are carefully chosen by taking into consideration a variety of aspects. Whether what he really wants is shown? Is it natural? Does he want a smile or not? The shoes? Shade? Updated photos have a longer story than people can imagine, with posting only 5 photos taking more than an hour. He listens to different kinds of music during that time, including classical. He doesn't have strong likes or dislikes, except for when it comes to leaving the cucumber off his Subway sandwich.
He doesn't always show every person whose photo he took during the day, since what he saw and what he took are sometimes different. Even if he receives an e-mail from an upset person who is waiting anxiously for a post of herself, if he is not satisfied with every thing then he won't show it. "I prefer not to post rather than show a photo which makes people disappointed." He is a perfectionist. This is the reason why his photos don't just stay lying around at his place in London, but instead often whisk their way off to GQ, ELLE, Vogue, Cosmopolitan, the US, Denmark, Germany, France, Sweden, Chile, the UK, Japan. Magazines all over the world.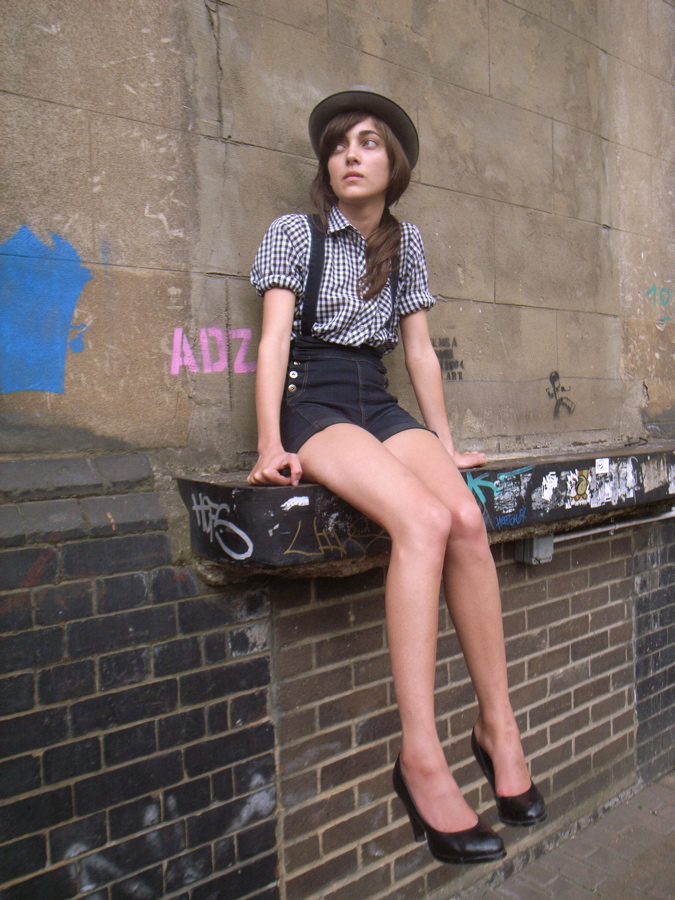 After posting his photos he settles down to post his bulletin on his Facebook page. One glance is enough to give you a glimpse into the mind of the man who is able to mesmerise people around the world with the styles he finds.
"Doo-dah… Don't reproach this young lady not to smile!
With the introduction of the smoking ban, people seem to have stopped smoking, drinking and… smilling in the bars.
I don't think it's sad. Why happiness should be obligatory? Do you really think that living in a wonderful cheesy land topped with ketchup, populated only by quarter pounds of teletubbies and protected by overfriendly anti-unhappiness cops buns erasing melancholic cucumbers, would help you to write, draw, paint, compose, dance, perform, clean your doghouse and make your life easier?"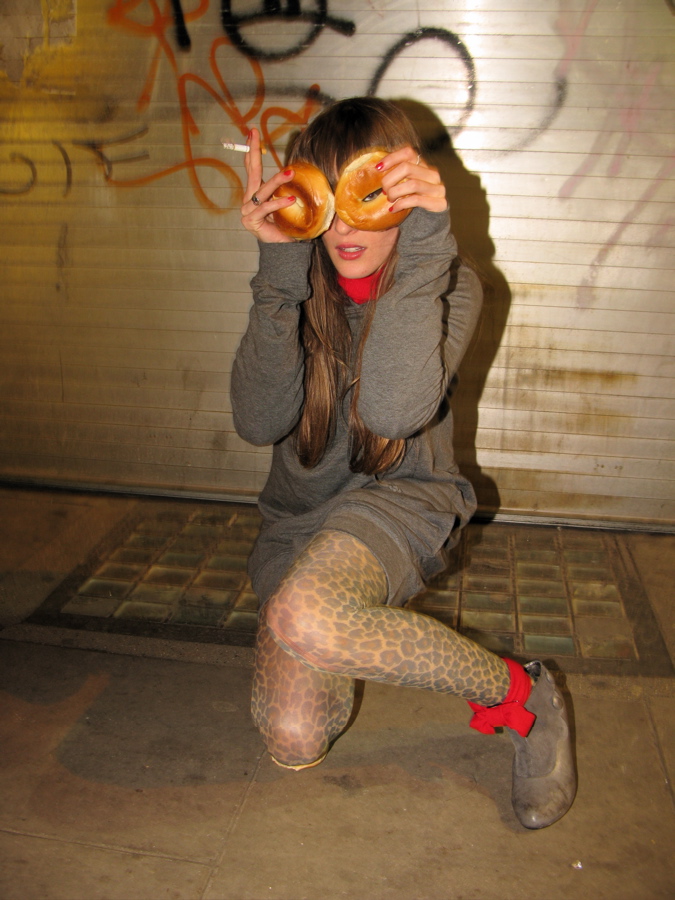 As he strolls around Brick Lane humming away to Chick Habit he jokes about how nice it would be to have an automatic camera in the front of his house so that he never misses any of the fashionistas passing by in the street. However, the only thing he can really believe in when it comes to getting the right shot is his own eyes. "I like both daytime and night," he says. "People show different clothes and expressions. Even for just one hour I like to go out…." He may be able to cut back on his sleeping time, but clearly wouldn't like to have to cut back on his face hunting time. He no doubt dreams about his next shots during his 2 to 6 hours sleep before waking to reply kindly to the many more admiring emails filling his inbox.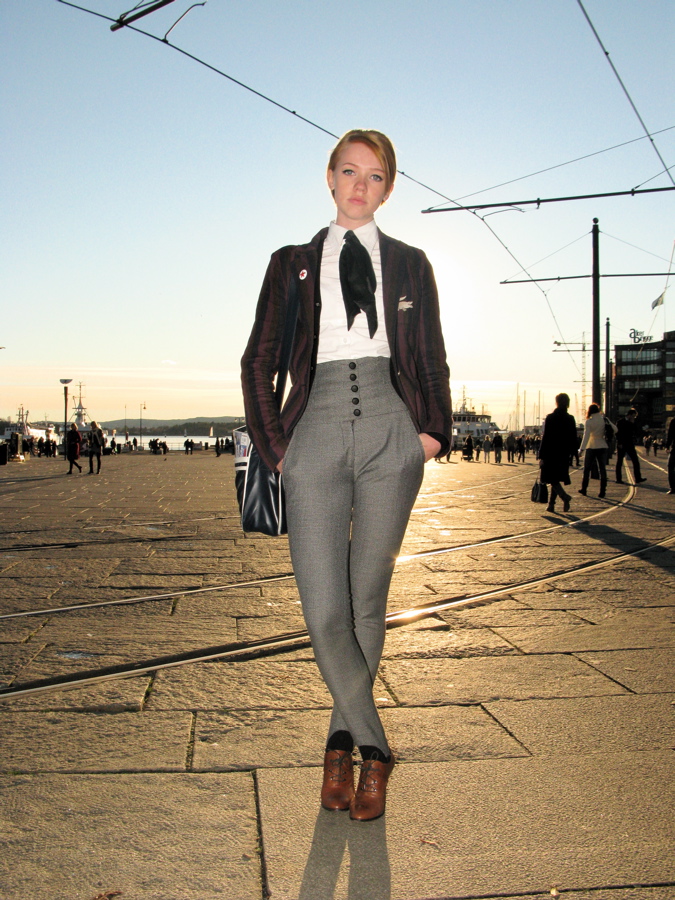 He admits that the work is sometimes tough. It unpredictable how many shots he will get in one day, but he keeps his creativity and inspiration alive with his enthusiasm for finding new projects and challenges. He is also excited at the prospect of now working with a TV crew to film his work, something he describes as "the show behind the show." In addition to television, his first exhibition in Collette, Paris, in October turned out to be a big success. In December, his first solo exhibition is going to be held in La Robe, an exclusive vintage book store in Berlin where he will be the first artist holding an exhibition there. Compared to his Paris exhibition where he displayed his best pictures from a range of styles this exhibition will be focusing much more on only his greatest Vintage looks.
He did not have a background for photography or fashion at all; his parents also not being artists. He was just a person who was interested in the fusion of marketing and creativity, and for a while he spent time working as a copyrighter and in advertising. So how did he get to become a photographer who receives love-filled messages from dozens of admirers every day? That is the biggest question. This is what people warming up to the Face Hunter phenomenom really want to know.
"I was just inspired by the people who are special. It happened to me naturally….it is just my taste," he says as he keeps his eyes open for his next model. However, after watching him at work today it's clear that it's not that simple. The cool calm exterior hides the amount of effort that he puts into his work day in day out. As a famous inventor once said, "Genius is one per cent inspiration and ninety-nine per cent perspiration." Although he's certainly not lacking in inspiration, and doesn't appear to perspire that much either, I was given the impression that the creation of Face Hunter didn't come about without a huge amount of effort. It's difficult to find someone these days who is so committed to his work and actually yearns to do more. With the opportunities for new challenges growing every day it seems that for richer or poorer, in sickness and in health, the relationship between Yvan Rodic, Face Hunter, and his growing number of fans around the world is one that looks set to continue going from strength to strength.
Yvan Rodic – Face Hunter
www.facehunter.org
www.myspace.com/yvanleterrible
Text: Arisa Kobayashi
' Face Hunter' Exhibition will be held on 14th Dec. 2007 – 13th Jan. 2008 at La Robe, Winsstrasse 10, 10405 Berlin
[Help wanted]
Inviting volunteer staff / pro bono for contribution and translation. Please
e-mail
to us.