To keep on being touched, being stirred, feeling and expressing.
A young artist in Aichi, Yoh Nagao whose work has won SHIFT 2008 calendar competition.
He's been involved in Design and Art very aggressively launching his T-shirt brand etc..
Hoping for young future creators to get something out of this interview.
Please introduce yourself.
Hello, I am Yoh Nagao, who was born in 1981, grew up in Kanagawa, and currently live in Aichi. I have had a rage for painting since I was a child, and majored in graphic design at art university. Working both Design and Art fields after graduation not for particular company nor organization. And I also run my original brand "Yogurt".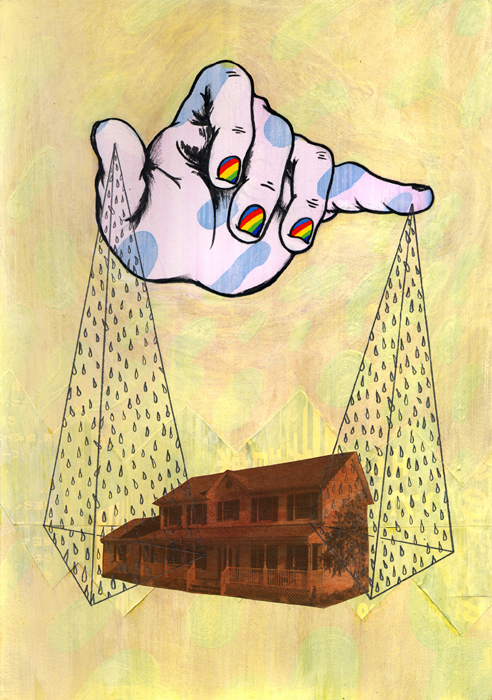 Tell us about the brand.
My attention has been caught not only by a canvas after made many hand-written T-shirts including a winning work for Uniqlo Creative Award (UT Grand Prix). I started off Yogurt as my friend asked me to join T-shirt exhibit at a store in NY.
It doesn't have a special concept, but I nevertheless avoid selling my T-shirt which just got a printed logo as a name value. I justly want you to see my picture.
There is only a few seconds to look at people's stuff in the street. My task is to design something which strikes people for that moments. It is still in little now but I am looking forward to make it grow little by little.
My work appears on a book "Streetee" which Spanish publishing company "Monsa Barcelona" is going to release soon featuring T-shirts.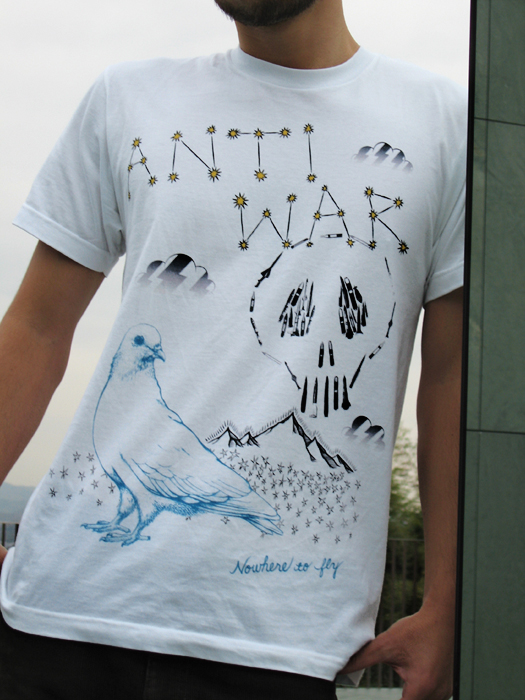 You were in New York before. Tell us about it.
My first travel to NY was back to when I was in teen because I am always interested in street cultures out there like skateboard, music, and fashion.
I have been there a couple times including last time when I stayed for 3 months. I went over the city with my portfolio and my works because that is the city I would love to live once near the future. Putting on T-shirt I painted, hanging out at parties, participating an art event, paying the rent by painting, skateboard & basket ball, joining a production's project. Everything was fun everyday and made many friends.
That gave me opportunities later to take part in exhibition and project in NY besides contributing my work to fanzine even I was back in Japan. Ironically, I have got lots of offers after came back to Japan.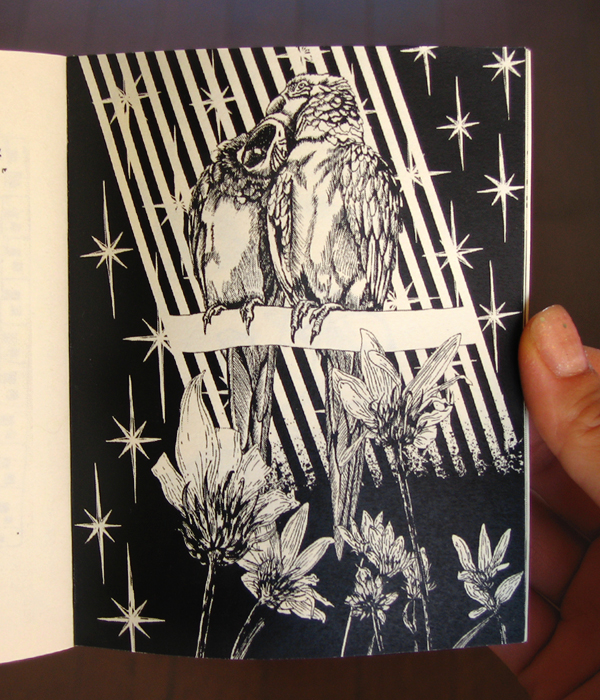 What is your recent work?
Now I take part in "WE-ARE-FAMILIA" in NY with my painting. This is a project by Christian Calabro "
Growing Studio" and Jennifer Garcia "SEEE". The first show will take place at Colette, Paris in December 3rd to 8th, and it will be featured in the shop rest of the year. Added to this, some live painting at event, new design for Yogurt, and so on.
Where do your vivid coloration and your idea of design motif come from?
Photographs and printed matters sometimes, my attention is still engaged by scenery and objects that I actually see. Sky when I walk the dog on river side, the evening sun, a starry sky, car's headlights, neon signs, and so on, for instance. I am inspired by real image, form and property when pick up motif likewise. And always hoping to receive benefit of them. It is my first step to try to make up something about my expression including both coloration and motif selection.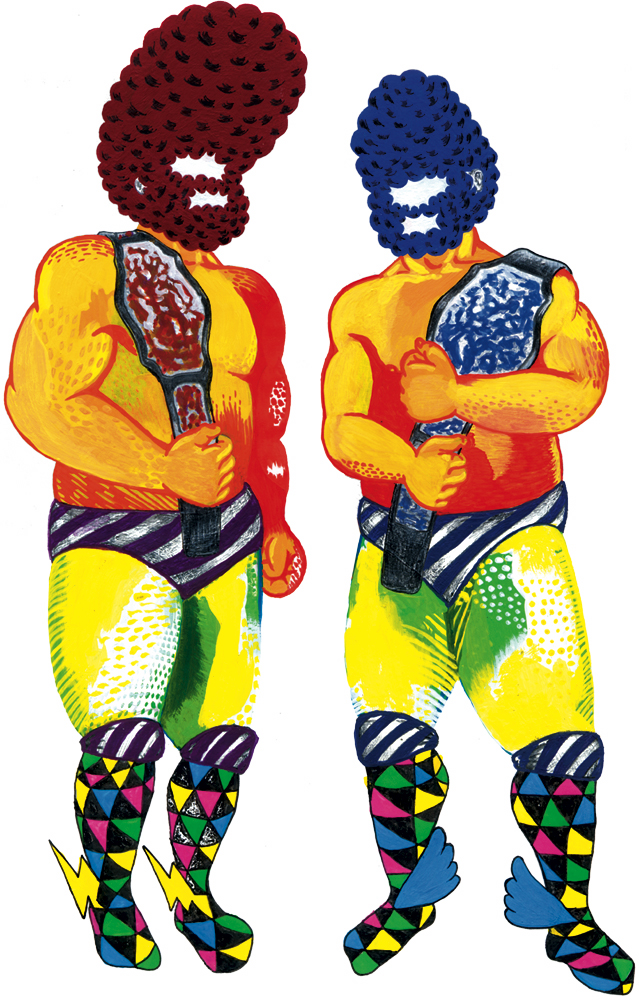 What did it do things to you most?
It is hard to tell you specifically, but many small discoveries and emotions in my daily life. A meeting with people is valuable as well.
Please tell us what was the theme for this month's Shift cover?
We humans are of infinite variety, hence there are as many opinions as there are people. We only need to walk in our own pace, and so do you.
I felt that one of the most important thing in this modern society is to find a pace that is suitable for yourself, and to "shift" forward in that pace, and this is the concept for this cover design work.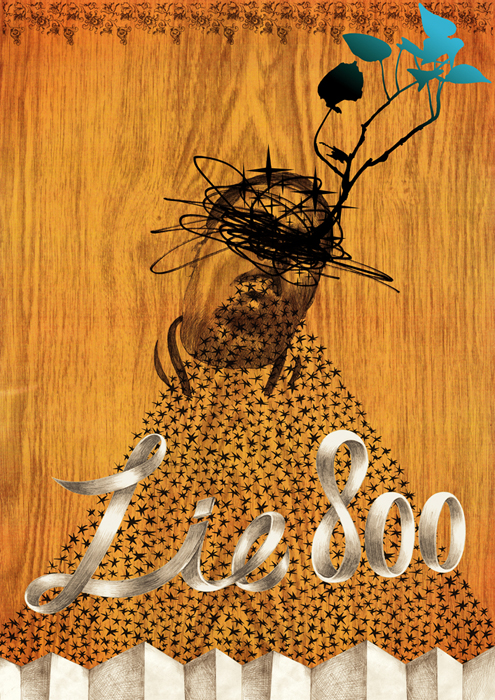 What if you take your long vacation?
I would like to travel around the world to visit people and spots on my chest. It will be perfect having plenty of tasty foods and meeting neat folk.
Tell us about your days off.
Playing basketball or skateboard, having a BBQ party with my friends, and nightclubbing after dark. Usually doing something, but sometimes making something at home after all as well.
What did you want to be in your childhood? Related to what you are doing now?
There was a time when I wanted to become a professional basketball player or a professional skateboarder, however, I think the primary dream was to be a painter.
I had an image of landscape painter holding a brush beside easel with beret and pipe. My interest remains much the same for the time being.
A message for future creators, please.
I believe that a creator himself and his work act with one heart and mind. No matter what it is, it is very important for him to keep on being touched, being stirred, feeling and expressing. To keep a fine sensibility is also essential. Then follow yourself thoroughly.
Yoh Nagao
contact@yohnagao.com
http://www.yohnagao.com
Translation: Yoshitaka Futakawa
[Help wanted]
Inviting volunteer staff / pro bono for contribution and translation. Please
e-mail
to us.