WERK. His recent feats of receiving the Designer of the Year of President's Design Awards, 2006 (Singapore) attracted widespread attention. Enjoy a part of his creative mind with the cover, interview, as well as the latest issue WERK No. 14, which is the attractive meeting of three creatives (Clang, Ysushi Fujimoto and Theseus Chan).
This month's SHIFT cover was designed by Theseus Chan from Singapore, a founder of WORK publishing a worldwide graphic magazine
Could you tell us about yourself including your background?
Born 1961. Studied Graphic Design at Nanyang Academy of Fine Arts (Singapore). Enter advertising in 1986 doing visualizing and art direction.
How and why did you establish WORK?
WORK was established in 1997. I spent 1986-1996 as an Art Director. 1997, i felt i was ready to fulfill my aim of doing work the way it should have been done.
Could you introduce us main projects WORK has been doing?
Most of our clients are fashion oriented like On Pedder (Hong Kong-based fashion shoes and accessories store), Tangs (iconic Singapore department store) and Club 21 (Singapore-based international multi-label designer boutique). There is also the first Singapore Biennale which we worked on for its branding in 2006.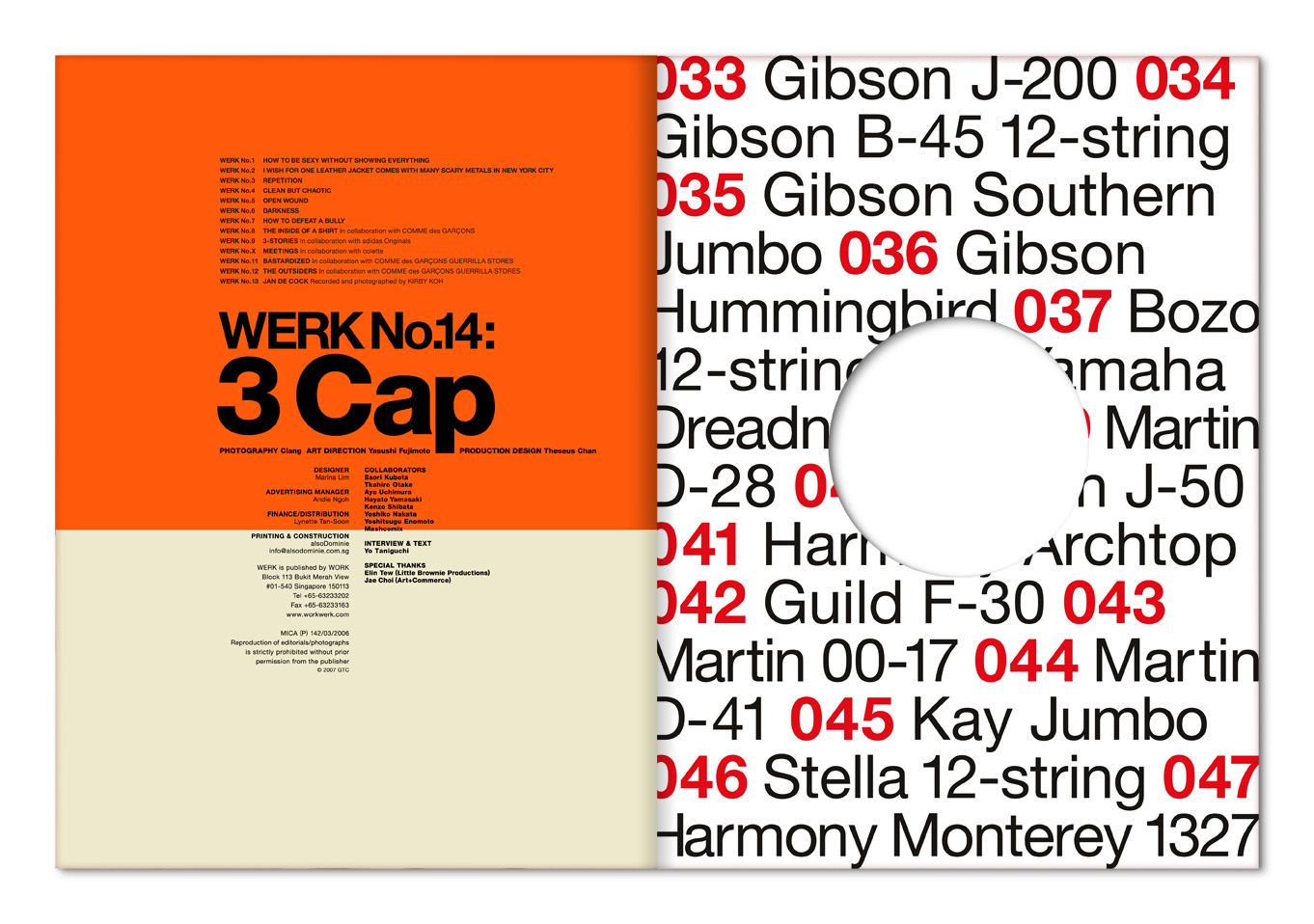 And also about WERK?
Every issue of WERK magazine starts from where the previous issue ends. Production studies leads to new possibilities, directions and ideas. There is no preconceived idea about its final outcome. It is frightening but exciting at the same time. Traditional thinking, printing and construction methods are often subverted to give them new interpretations and meanings. The notations of perfect imperfections are what we strive for to achieve its uniqueness. We also look towards construction of clothes, heavy industrial work and science as sources of inspiration. The artistic contributors to its content are often results of introductions, encounters and incidents. Seeing it this way allows us total independence to create solely based on our emotions, feelings and fate.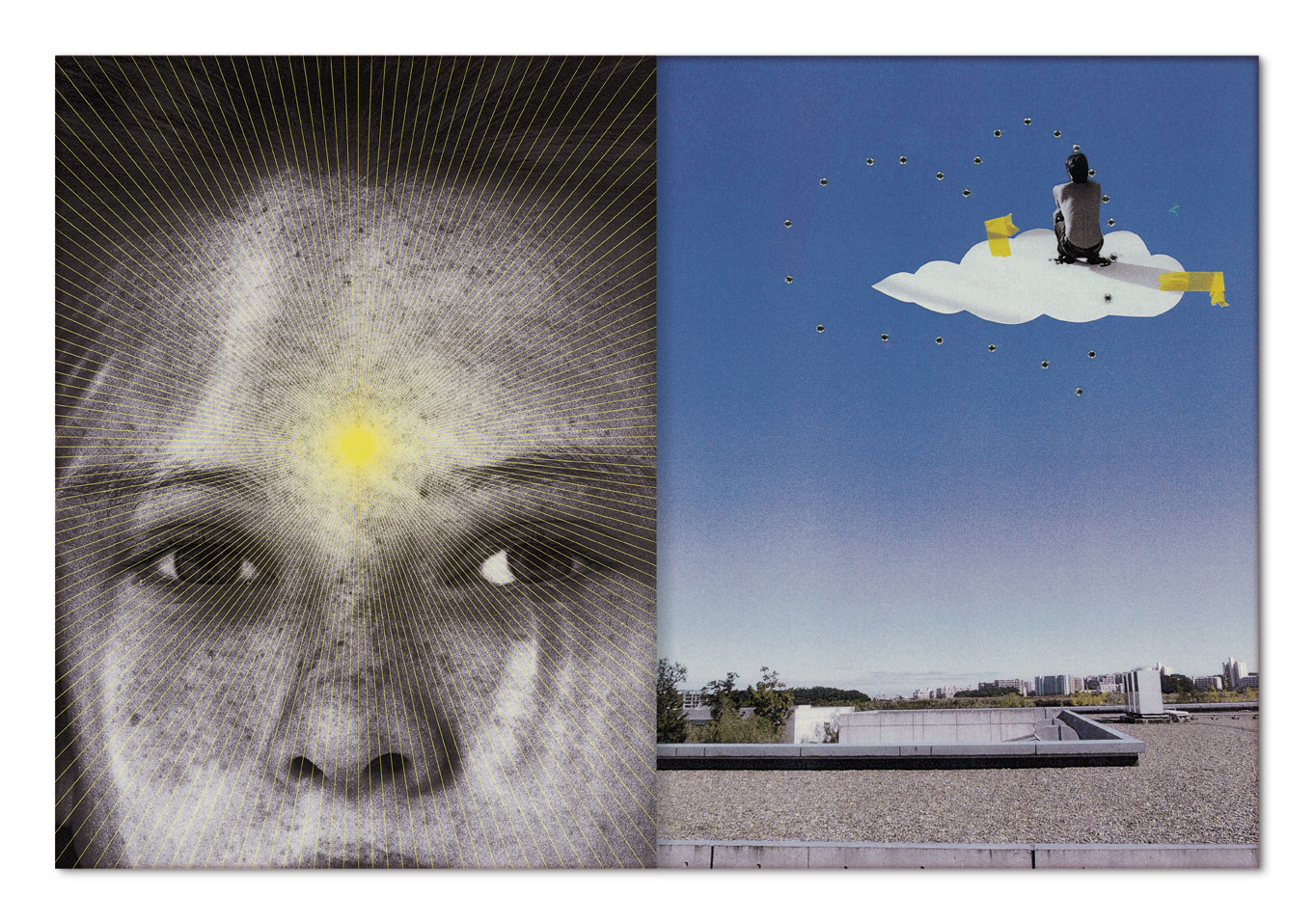 Congratulations on the award, Designer of the Year, President's Design Awards, 2006 (Singapore). What was the most reason you received it do you think?
Thank you very much. But i really cannot speculate why i was bestowed the Award. It is a big honor and i will continue to create, innovate and surprise nevertheless for my country.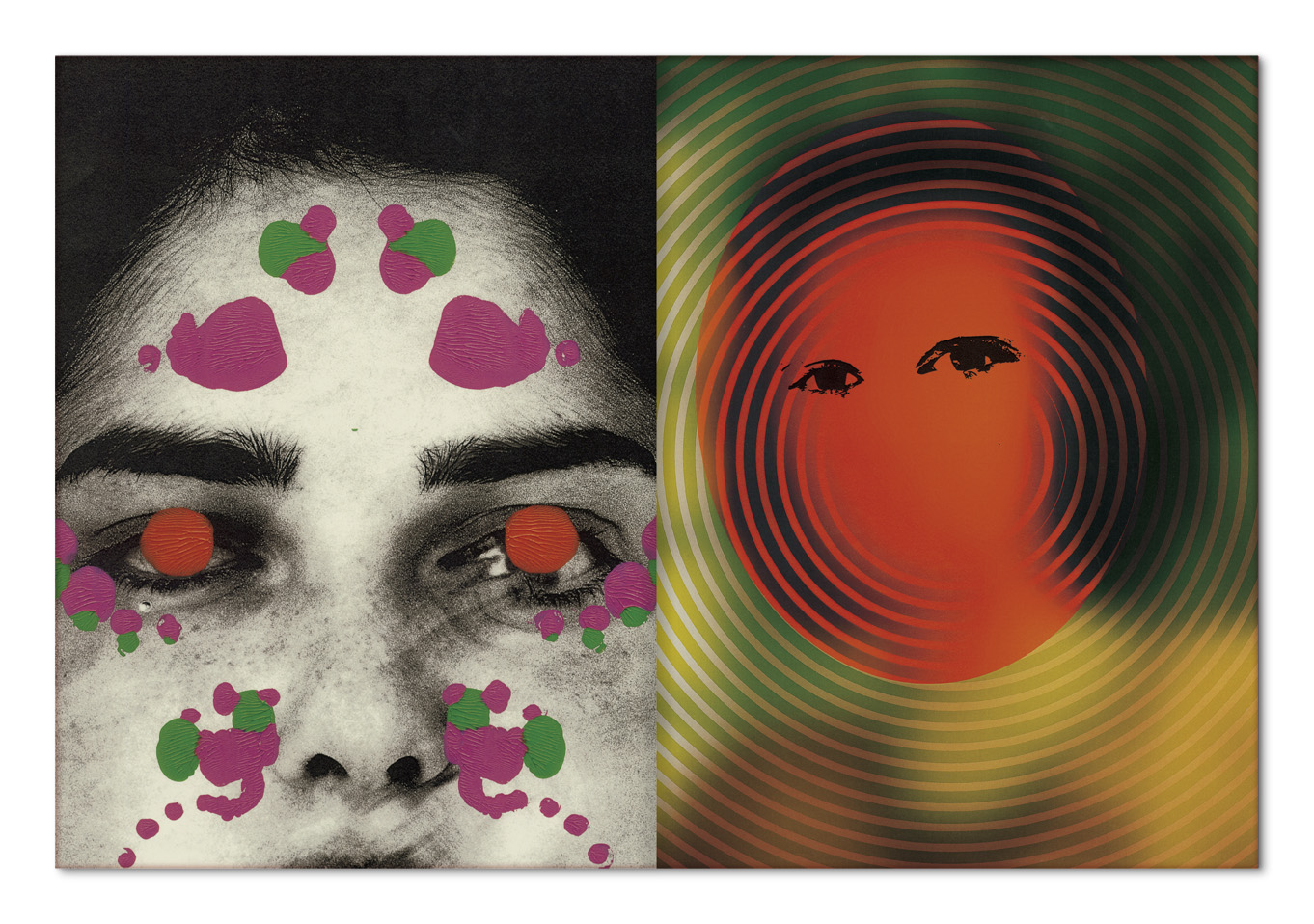 How do you evoke reaction like surprise and desirability on your works?
Juxtaposition – To put unlikely things together.
Surprise – The reaction as a result of putting unlikely thing together.
Mutant – Because the strange can be beautiful.
What do you think of the current Singapore design situation?
Personally, my observation is that the situation is getting too trendy. I am not sure if it will lead anywhere or if it is good or bad.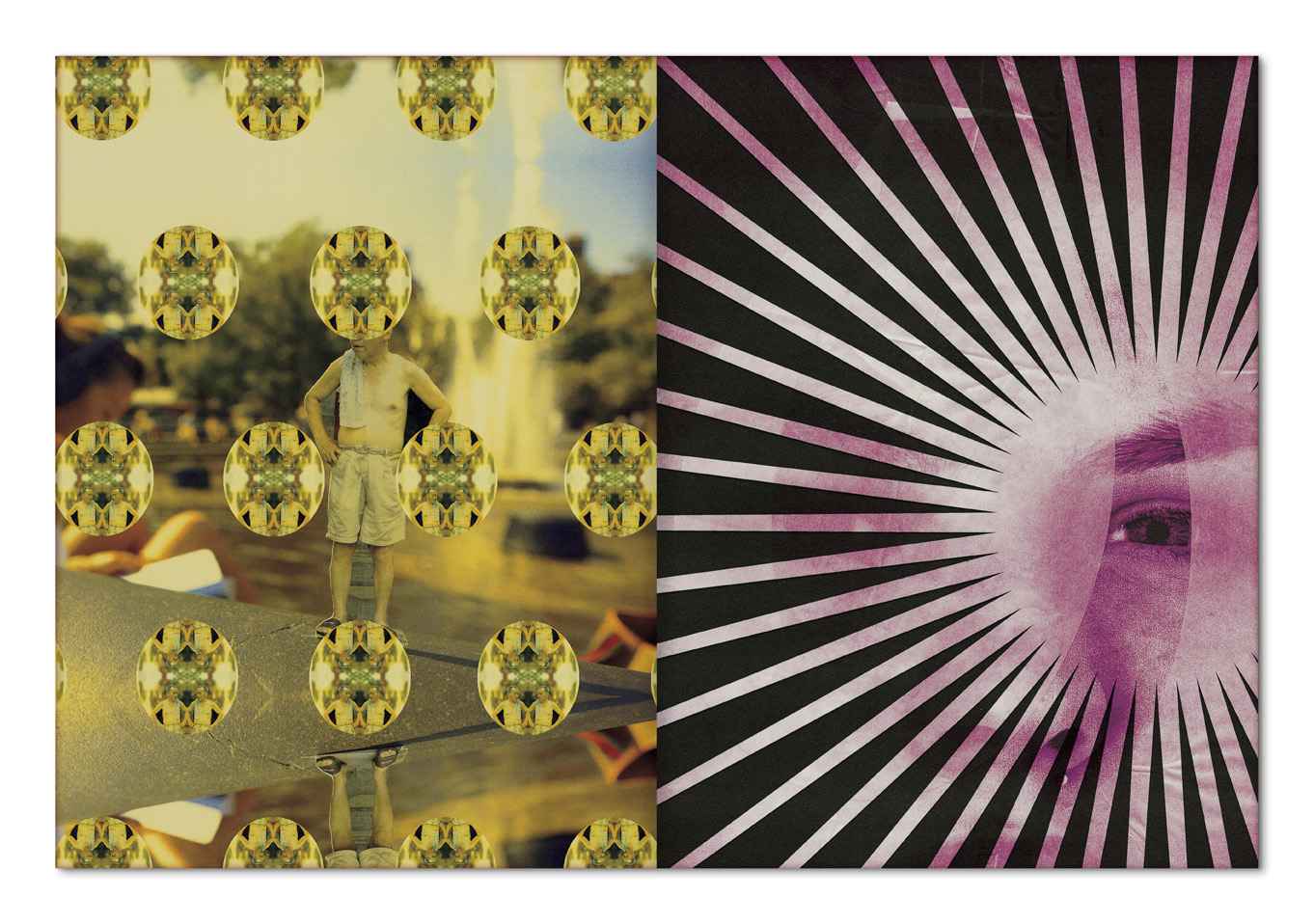 Could you tell us about the concept of this SHIFT cover?
Like our latest WERK No.14. It was very much inspired by music from country and delta blues in the 1930s. The music, the singers, songs and guitars. Hence, for me the cover is very much inspired by old Gibsons / Kalamazoos that blues singers love – the soundhole, rosette, vintage sunburst are all references to these depression-era instruments. Looking through the soundhole, is the beautiful rollin' country side of Japan from a train, somehow evoke sounds and mysteries of a bygone era.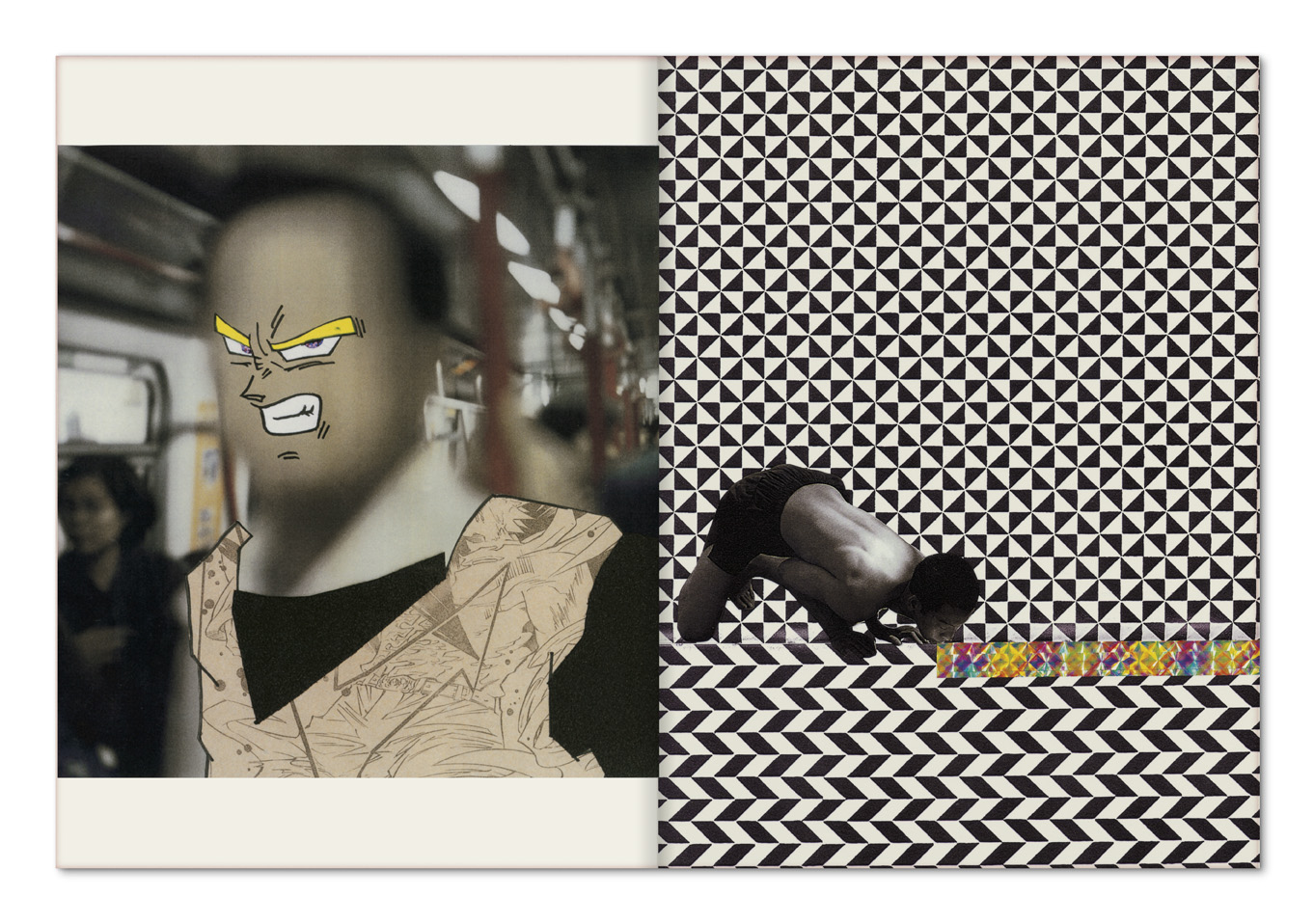 What's your next plan in the future?
There is no preconceived planning about the future. It is frightening but exciting at the same time. It will be a mystery.
Please leave a message to readers.
If you have not known WERK magazine, please check it out at bach-inc.com or workwerk.com. We hope you will like it. Meanwhile, Stay cool and create, Have a tune in your head.
Theseus Chan | WORK
Address: Blk 113, Bukit Merah View #01-540, Singapore 150113
Tel: +65 6323 3202
Email: contact@workwerk.com
http://www.workwerk.com
Photos: WERK No.14: 3 Cap(Photography by: Clang, Art Direction by: Yasushi Fujimoto, Production Design by: Theseus Chan, Graphic Design by: Saori Kubota, Takahiro Otake, Aya Uchimura, Hayato Yamasaki, Kenzo Shibata, Yoshiko Nakata, Yoshitsugu Enomoto, Mashcomix, Designer: Marina Lim)
Text: Yurie Hatano
[Help wanted]
Inviting volunteer staff / pro bono for contribution and translation. Please
e-mail
to us.