101.3 KM: COMPETITION AND COOPERATION
"101.3 KM: Competition and Cooperation" is the latest in a 10 year long series of exhibitions reviewing Lithuanian contemporary presented by the Contemporary Art Centre.
The title of the 2006 exhibition "101.3 KM" – competition and cooperation expresses both the distance (door-to-door) between the collaborating institutions in Vilnius and Kaunas and the exhibition's principal theme.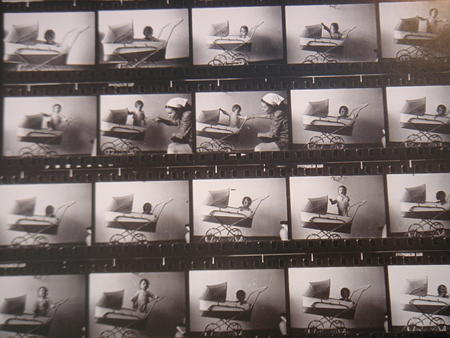 Egle and Romualdas Rakauska (Vilnius)
The exhibition will be presented simultaneously in Vilnius and Kaunas and at three venues; the CAC in Vilnius, Kaunas Picture Gallery and the Meno Parkas gallery – as well as in public spaces in both cities. More than 50 artists from both cities will take part in the show. A number of works have been commissioned that are addressed to the different cultural context of the cities, questioning their image and stereotyping.
Following the principle of 'competition' the Kaunas artists' projects will be shown in Vilnius and vice versa as the two cities possess different and distinctive artistic traditions. Bringing together artists of different generations working with different media 101.3 KM seeks to produce unexpected relations, conceptual contradictions, and provocations, also to search for new forms of competition and cooperation.
As I had opportunity to visit only exhibition in Vilnius I'll write my comments on objects that I think are most worth to write about. Of course it is my subjective opinion.

"Night Shift", Zilvinas Landzbergas (Kaunas)
The first exhibit which I really liked much is by Kaunas born artists Zilvinas Landzbergas called "Night Shift". It's tiny but quite detailed architectual model of a real store of sixties or seventies. It looks like a mirror of nowadays "fast building" fever. The buildings purpose, location and natural aclectic of styles and decorations shows about social and economical mutations, which are strongly impact us. And it also looks fragile also.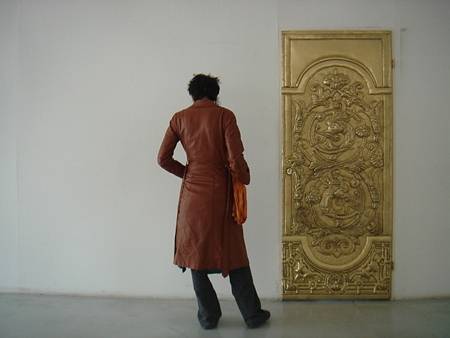 "For Vencian Lover", Loreta Svaikauskiene (Kaunas)
The next object which is also quite minimal is by Loreta Svaikauskiene – the artist from Kaunas – called "For Vencian Lover" from her project "Intervention". Loreta says that her main principles of creativity are irony, simulation and paraphrase. She uses different fabrics in her works which helps her better simulate todays culture of remakes and virtual reality.
Read more ...
[Help wanted]
Inviting volunteer staff / pro bono for contribution and translation. Please
e-mail
to us.