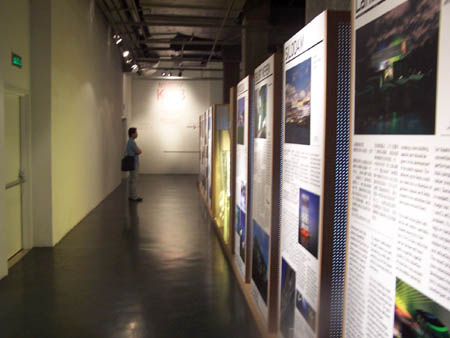 What can one of Europe's smallest countries teach one of the world's largest about designing urban centres? Quite a bit, if you are to take Dutch architecture firm MVRDV's theses on Chinese cities seriously.
MVDRV, the offbeat but critically acclaimed design studio, put up an exhibition called MVRDV KM3: Proposals For Chinese Cities that ran from 2 July to 21 Aug at the Shanghai Gallery of Art. The exhibition's premise is intriguing and relevant in the new Asia-centric world: how to balance rapidly shrinking space on the one hand and an exploding urban population on the other? The answers could help millions of city dwellers, from Beijing to Bangalore, live less congested, richer lives in Asia's new mega-cities.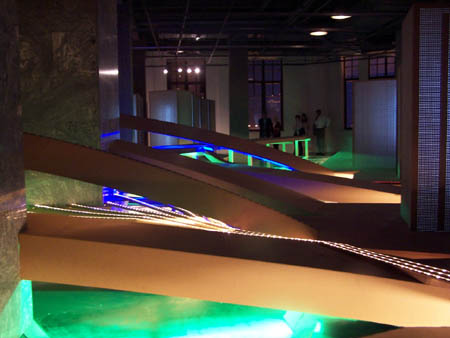 KM3 doesn't disappoint. The exhibition literature drops all the right buzzwords, calling for "3D cities" that are "beyond scarcity, pessimism and protectionsim". The architects envision cities with unlimited space, thriving cultural industries and free of the shackles of urban zoning. This comes as no surprise given MVDRV's track record of applying ingenious design solutions to unglamorous projects, like the Wozoco retirement home in Amsterdam ,and then winning awards for it.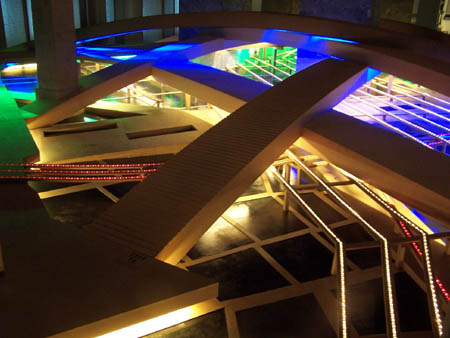 All this would have been moot if the exhibition itself wasted the gallery space. After all the test is in the doing. MVDRV had no such problem. A sprawling abstraction of MVDRV's Guangzhou project, a series of highways and waterways, dominated the gallery's 1,000 square foot, double-vaulted exhibition room. The piece, titled Infra Jungle, resembled a pulsating giant spider extending its wooden limbs from the centre of the room. In keeping with MVDRV's reputation for boldness, viewers were encouraged to walk across the criss-crossing gangways to get an eyeful of what a Chinese city could look like: environmentally conscious, historically and culturally sensitive and shamelessly cutting-edge.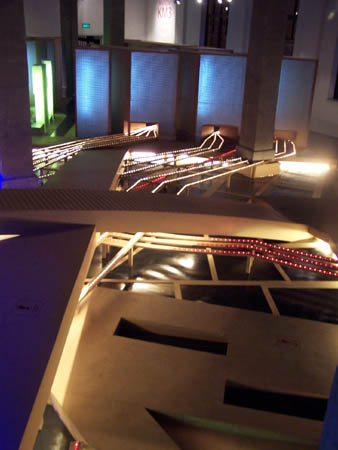 Although Infra Jungle was the show's centrepiece, MVDRV's other works were equally engaging-and space-saving. In the southern Chinese city of Liuzhou, the firm rehabilitated an open-pit limestone mine, literally turning it into a site for terraced homes instead. Each unit was built according to the mine's contours, creating interiors with different floor elevations and radically curved edifices. In Tianjin, China's third largest city, MVDRV retrofitted a worker's district with the Solo Tower, an apartment block for affluent young urbanites. The T-shaped structure contains a communal "sky club" at the top, complete with cafes, restaurants and a health club, instead of at ground-level to minimise the building's footprint. In Beijing, the firm wants to turn a disused factory into a cultural centre and alter the DNA of China's shopping malls by designing a hollow, W-shaped structure in the heart of the city's business district.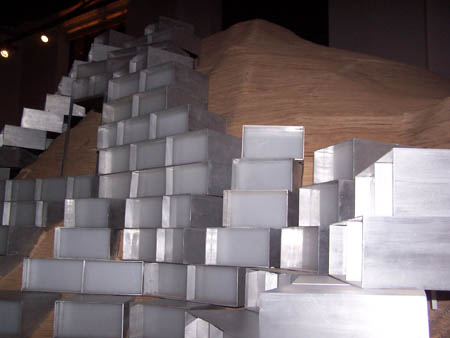 MVDRV may have set out to provide some answers to the questions thrown up by China's extreme urbanisation, but they have opened a Pandora's Box of questions for the next generation of urban planners and architects. Designing cities for a country of 1.3 billion people is an unprecedented challenge that will only become more urgent with each passing year. It will take more than scale models and smart ideas to address the issues of massive population pressure, rural-urban migration and urban density that confront China's booming megalopolises.
MVRDV KM3: Proposals For Chinese Cities
Date: 2nd July – 21 August 2005
Place: Shanghai Gallery of Art
Address: Three On the Bund. No.3 The Bund 3/F, 3 Zhong Shan Dong Yi Road
Tel: +86-21 . 63215757
sga@on-the-bund.com

www.threeonthebund.com
Text and Photos: Wong Joon Ian
[Help wanted]
Inviting volunteer staff / pro bono for contribution and translation. Please
e-mail
to us.