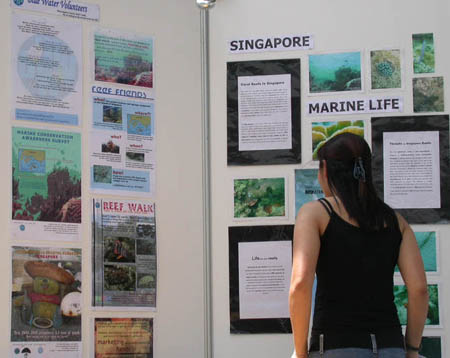 Let's pow wow. Sit down, discuss, brain storm, analyze and assess. That is exactly what YEP [Youth Expedition Programs] POW WOW is all about. A celebration of past, present and future through a fair that attempts to teach the young to be adventurous. To let them fly, to soar. For them to lead their lives as if there is no tomorrow. To see that risks can to be taken. That they are fortunate to be in any situation. That life cannot be learnt through a text book.
In a time where society turns to formulas and science to justify our existence, people often find themselves conforming. Standing at the gate way between the accepted and what is frowned upon. A constant tussle between the mainstream and the unseen exist.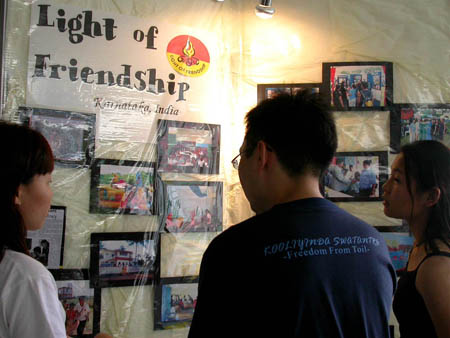 Yet how often do we have the strength and opportunity to confront ourselves? More often than not, we are caught up in this formula. In Singapore, enclosed in hectic cycles of comforts, chances for self-exploration are minimal. Hence the existence of organizations like the Singapore Foundation which aims to promote self development through diverse experiences. Programs such as YEP [Youth Expedition Programs] aim to facilitate this learning. Youths are exposed by helping her Asian counterparts in their backyards. Learning to fend and stand through contributing to societies other than their own.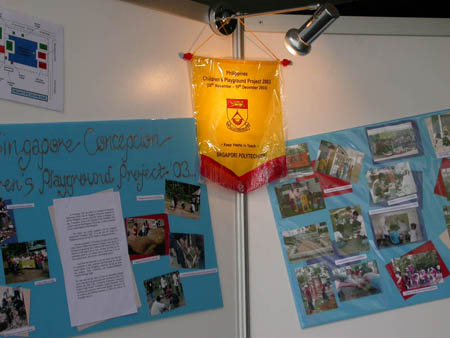 YEP POW WOW celebrates the past achievements through the launch of it's YEP Alumni which aims to bring members with similar experience together. A showcase of different expeditions, hopefully onlookers would be inspired to take that first step. Held in the heart of SUNTEC CITY MALL [a popular convention centre cum shopping mall], POW WOW attempts to reach out to more people. Not just the people involved in projects but to involve others, to the layman on the street.

Expeditions range from providing avenues of work for the women folk in Cambodia through the export of local handicrafts, saving the marine wildlife along Singapore's depleting sea scape to empowering India children with Info-technological skills.

Booths showcasing experiences, handicraft from their third world counterparts, video presentations, interactive games and photo exhibitions bring across the message that they want to help, that they have seen and want others to see further.

Perhaps the young do not need this "education" as badly as those who frown upon the idea of not conforming. Then perhaps we will need to sit them down to pow wow over a cup of coffee.

POW WOW
Date: 14th – 15th Feb 2004
Place: Fountain of wealth
Address: Suntec City Mall
http://www.sif.org.sg

Text and Photos: Fann ZJ from npsea Enterprise

<!- Rubicon OS Player -->