Meeting in a good restaurant, eating chicken curry, drinking wine and talking about what's happening in the Italian design scene. This what's happened some days ago in a normal sunny day in Milan…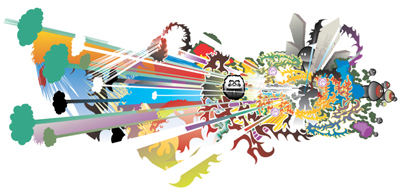 Please Roberto could you introduce yourself telling us how you started working for MTV?
I was born in London in 1971 and then moved to Italy in 1982. I grew up on so many different comics, TV shows, films, with Marvel and DC (in particular Swamp Thing), Starburst, Hammer horror movies and comic books like Raymond Brigg's Fungus The Bogeyman or TV series from 'Monkey' to 'OTT'.
I started studying graphic design at the age of 13 and never stopped since. I am still pretty much addicted to Manga and all sorts of odd and wired sci-fi; not to mention experimental music, in particular contemporary classical, improvisation, psychedelic and Japanese noise. Lots of electronic music and hip hop too. I think all this and much more has influenced me over the years.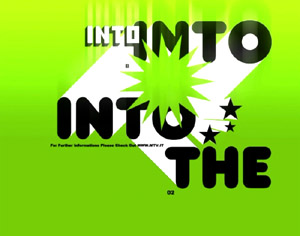 I know you generally surf internet checking what's interesting from the web design community are you often inspired by works you find on the web or do you have other sources you're inspired by?
The web is a very interesting medium, with all sort of experimentation going on but my sources are very different and not only web oriented. Actually the web is more of a vehicle than an inspiration. I'm mostly inspired by music, sometimes by films, by comics, by videogames, Toys.
My approach within the broadcast area is often minimal, I try not to make works too complicated but keep the essential. I am equaly inspired by a Hoahio album than a videogame by Treasure. Surfing the web I've found out about many designers I didn't know before, in particular Torisu Koshiro, Peter Fowler, Eric So and many others.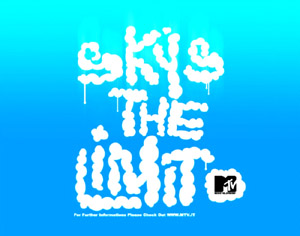 Do you consider each work you make a form of art or simply something cool and trendy?
I don't consider my work cool and trendy and I don't even consider it a form of art. I'm a designer and I design considering a brief. If I have a chance of filling this brief with personal interests and influences I do so; but I always try to consider the target and how to aim it. Most of all I always try to have fun, if you design without having fun it often turns out to be pointless (and the work suffers). I can't consider anything I design cool or trendy because it reflects the world I live in, what I watch, read, listen to. It's more about my everyday life which isn't cool or trendy, it's just the life of someone interested in many different mediums. I don't follow any of these because they're trendy but just because they happen to be a step within a path I've been on for years, on a day by day basis.
Read more ...

1
2
[Help wanted]
Inviting volunteer staff / pro bono for contribution and translation. Please
e-mail
to us.