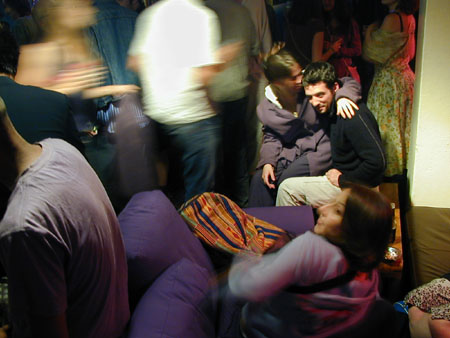 From the offices of a well known design company in Hoxton, to a series of worldwide events, Ryan Carson and Ryan Shelton have watched their BD4D (By Designers 4 Designers) project achieve cult status amongst online designers.
I'll leave it to the Ryans themselves to explain what BD4D is, where it came from, and where it is going.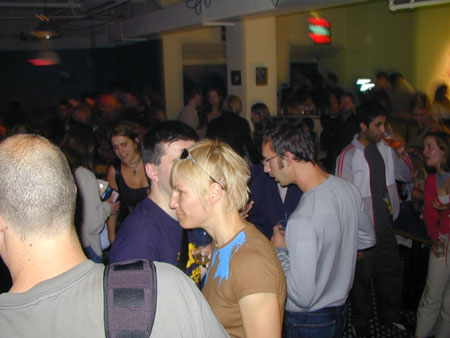 First of all can you give us an idea of what BD4D is and how it came about.
Ryan Carson (RC) : BD4D (By Designers for Designers) is a collective of new media designers that manifests at small events around the world. The idea came from our desire to unite, inspire and encourage the creative community. We quickly realised that there was very little to unify all of the designers in London, so we started BD4D as a way for people to get together and talk about what's important to them: creativity.
The events are comprised of 200 – 300 people and are held at a small venue with quality audio-visual equipment and a well stocked bar. There is a Featured Creative that showcases their work, followed by several shorter presentations called Three Minute Madness. The whole event is very informal and laid back, which is why we gave it the strap line "Creative Fight Club".
More and more people are approaching us, asking to curate their own BD4D events in cities across the world. So the movement is being carried by many of the creatives across the ocean from us here in the UK.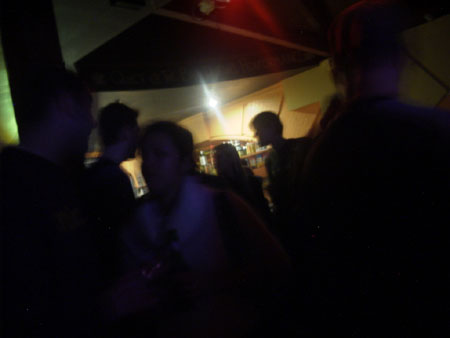 What do you think makes BD4D such a popular event?
Ryan Shelton (RS) : The fact that up to now almost all the events have been free is always a draw – we all like to get something for nothing – getting to see your peers show off their latest and greatest while having a drink with like minded individuals is always a treat.
RC : I think we were fortunate to see a need and meet it at the perfect time. There was a desire, among new media creatives, to get together and talk about their work, inspiration and problems. BD4D events give them the opportunity to do that. Plus the quality level of the presentations is very high. We've been fortunate to showcase work from some of the best new media designers in the world.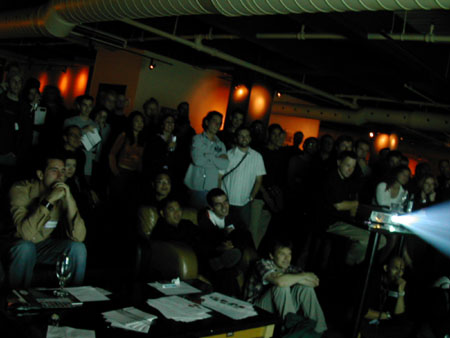 Have you been surprised at the amount of support and interest in BD4D over the last years event's?
RS : It has been quite amazing to see designers come together at events around the globe which, proves to Ryan and I that there is a need for physical interaction between designers and other new media types.
RC : For sure 🙂 We often sit back and wonder how the hell it all happened so fast!
What process if any do you have for constructing the line-ups for each event?
RS : Each event is slightly different in that the work shown and venues the events are held in are always very different from each other. The key ingredient that makes BD4D different is that we always try to find people that are pushing the boundaries of the medium whether they are known names in the industry or not and let them go wild and produce something original for the event. We always try to keep the events free although, this is becoming increasingly difficult.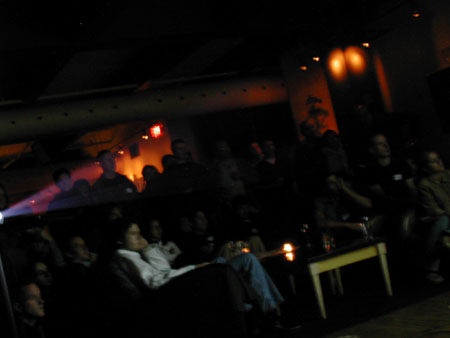 We all know that the standard of work shown at BD4D is always good. If you had to choose, whose presentations would you say have stood out the most.
RS : This is a bit of a tricky question. There have been some excellent pieces shown at BD4D. The featured creatives have been interesting and diverse while the Three Minute Madness pieces have ranged from complex 3D animations by the likes of Joost Korngold and Eric Jordan to the humorous How To Be The Perfect Italian Web Designer by Mauro Gatti and Gigi Tufano. Process/Progress by Peter Reid and Brandon Savoy has to be one of my favourites so far but then there's Relocation by Chris Hewitt and Pr.Mayhem by Rob Chiu. Argh, I haven't really answered the question…
What keeps you motivated to continue BD4D, and keep stepping up the pace?
RS : The fact that, as designers we are passionate about what we do keeps the coals stoked and, seeing presenters produce stunning original pieces of work for BD4D is probably what keeps me going.
RC : The constant support from the community keeps me working stupid hours on BD4D 🙂 We get quite a few emails from people who are interested in attending, curating or presenting at BD4D events.
Do you manage to go to all of the BD4D events yourselves, including the overseas ones? How are they organised?
RS : I've been lucky enough to go to most of the overseas events which are curated by various individuals and groups. Ryan and/or myself try to attend the first event in each city. The curators have done amazing jobs in the various cities and the ideas they bring to the mix is what keeps BD4D evolving into what can only be described as a "thing?!"
Which overseas event have you been most satisfied to hold?
RS : It has been great to travel to a bunch of cities in the last year with BD4D. Each event in these cities has been the bomb with Los Angeles probably taking the top spot, I'm not sure why but I think it has something to do with Venice Beach…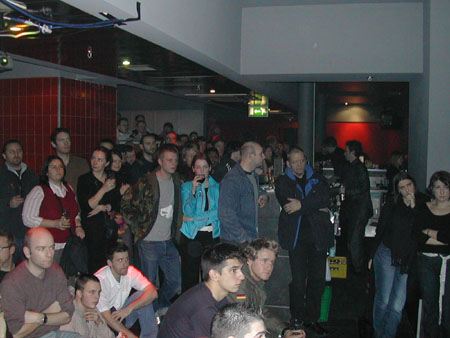 What are the biggest problems you face when organising an event?
RS : Trying to get the venue for free is a bit of a hassle, as well as, making sure it is kitted out with all the equipment we are going to need – big screen and big ass speakers to pump out audio! Holding the events in trendy bars and pubs has it's draw backs when you have a couple of laptops and only one projector cable that has to be switched between presentations but hey, BD4D wouldn't be the same without the sound of an audio cable being pulled out while the volume is at the max giving that annoyingly familiar feedback screech.
RC : I'd have to say the small technical hitches at the event are always what drives me nuts. But because the event is fairly underground, and not some huge conference, that it's never a big deal.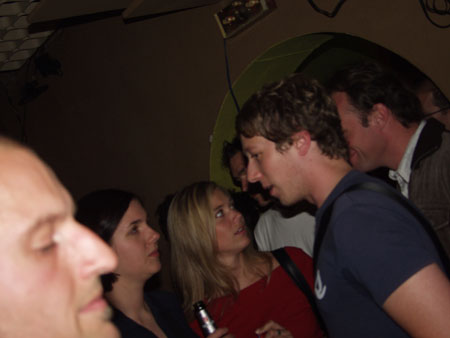 If people wish to show work at BD4D, what's the best way to get involved? Is there a screening process of any kind?
RS : Obviously there has to be a certain level of quality control but we try to steer away from being an elitist club and welcome new talent and ideas. Anyone who is interested can email us at team@bd4d.com
Fantasy BD4D, who would you most like in the line up and where would you like it to be hosted?
RS : His Excellency the President of Zimbabwe Robert Gabriel Mugabe doing some Three Minute Madness, jumping off a plank hanging off the edge of the Zambezi gorge. Excellent!
RC : I'd have to say that I'd absolutely love to have a major film producer/director/writer speak about the creative process behind making films. And while we're at it, why not have it hosted in Maui. Mmmmmm ….
Where is BD4D headed?
RC : In addition to the cities we are currently in (London, NYC, LA, Atlanta, Manchester, Paris, Cleveland, Sydney, Edinburgh) we've got: Barcelona, Madrid, Moscow, Glasgow, Seoul, Tokyo, Sao Paulo, Cape Town, Denver, Brussels and Milan in the pipeline.
RS : Infinity and beyond!
BD4D
Address: Hoxton, UK
team@bd4d.com
www.bd4d.com
Text and Photos: Tim Spear from Now Wash Your Hands
[Help wanted]
Inviting volunteer staff / pro bono for contribution and translation. Please
e-mail
to us.