THE 2ND SEOUL MEDIA ART BIENNALE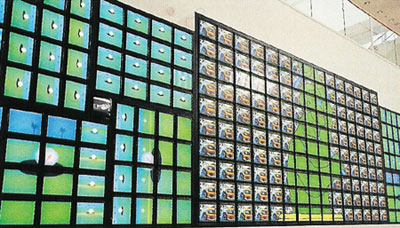 Paik, Nam-June – "Lunar Calendar New Year"

Representative video artist of Korea Paik, Nam-June, United States Jennifer Steinkamp and Ken Feingold, France Catherine Ikam , Grease Miltos Manetas and youthful Korean artist Kim, Kyu-Wan, Ahn, Soo-Jin and Yang, Man-Ki and including another 130 artists, exhibit a variety digital movie, establishment fine arts, digital performance, digital prints and pictures, in Media_City Seoul 2002.
Media_city Seoul 2002 offers a journey to the virtual space starting with an intellectual speculation on new implications regarding the moon. The blue lights from monitors and screens in a dark cyber space of the exhibition can be compared to the moonlight and the surface of the moon.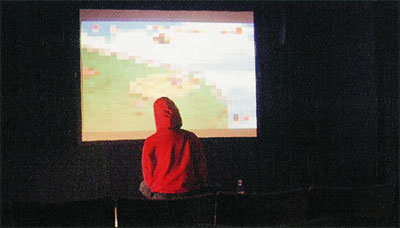 Miltos Manetas – "Abstract SuperMario"
Seoul Museum of Art symposium is divided into two parts for main project and outdoor project. Main project is including following four themes 'Digital Sublime', 'Cyber Mind', 'Luna Nova' and 'Luna's Children'.
The main project's concept creates an organic representation including the heart, brain, skeleton and skin.
The outdoor project is displaying media works that could fill people with nostalgia of the street along the stone wall of deoksu palace, a place with a historic background amid the joys and sorrows of the Seoulites.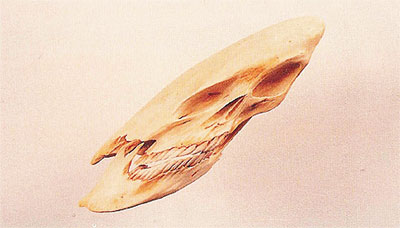 Robert Lazzarini – "Skull"
'Digital Sublime' presents the contemporary notion of cyberspace in contrast with the moon, which has inspired the same sense of sublimity across all cultures throughout time. The aim of this year's media biennale is to offer an entirely new experience of aesthetics through this experimental medium of technological art. The overall concept of the exhibition creates an organic representation including the heart, brain, skeleton and skin. Media_city Seoul 2002 encompasses the latest trends in media art from around the world.
If the 'Digital Sublime' represents an organism, the 'Cyber Mind' represents a small planet that circles around the whole exhibition as part of the organism and a separate online organism. It lets the viewers travel around the world of media art through the web and offers a viewing environment that encourages various institutions and organizations, including the international Media Art Association, to participate actively in the event through the network. It will also provide a forum for the future of media art through open media communities.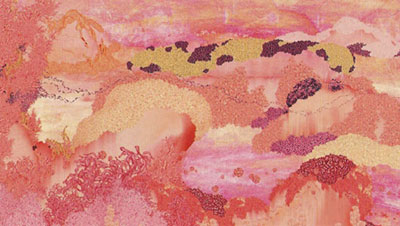 Im, Sang-Bin & Kang, Eun-Young – "Digiscape (detail)"
As the skeleton of the main exhibition 'Digital Sublime', the 'Luna Nova' project attempts to recreate the space for daily living into that for media art exhibition. The world of media art casually placed in a setting of a garden, entrance way, living room, kitchen, bathroom, bedroom, study room, demonstrates the relationship between our life and media. The 'Luna Nova' project will encourage the viewers to dream about new sensitivity to cyber aesthetics, as Renaissance explorers dreamed about a new, virgin world.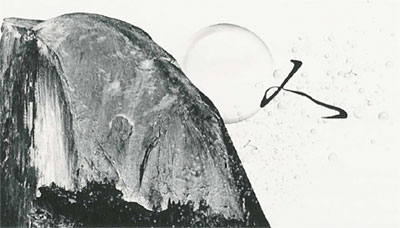 Kim, Kyu-Wan – "Epiphany"
The 'Luna's Children' is a project that offers the heart of our future, children and young people, an opportunity to self-experience media art. It is designed to show creative aspects of digital media and invite young viewers and their parents to participate in it. We hope that it will become a site where promising children with genuine enthusiasm for media art exchange their opinions and demonstrate their creativities to the fullest. Young media-artists-to-be will grow their dreams and hopes here by actually creating their own works. Viewers can observe the whole process of their activities from beginning to their end products.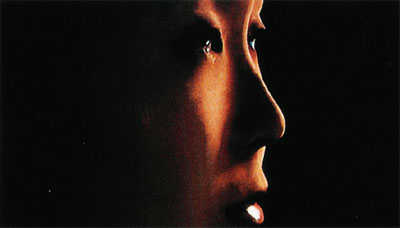 Catherine Ikan, Louis Fleri – "Yoona 1 (detail)
The artworks which retains specially deep impressions are-
Robert Lazzarini – "Skull" Sculpture and Im, Sang-Bin & Kang, Eun-Young – "Digiscape(detail)" and Kim, Kyu-Wan – "Epiphany".
Thanks,

The 2nd Seoul International Media Art Biennale
Date : 26 September – 24 November 2002
Place : Media_City Seoul 2002
Tel : (02) 2124-8945~9
http://www.mediacityseoul.org
tralla@mediacityseoul.org / ennabae@mediacityseoul.org
[Help wanted]
Inviting volunteer staff / pro bono for contribution and translation. Please
e-mail
to us.