Yoshihito Ando from Autophene created a cover design for this month. "autophen" is a new design unit that has begun its activities this January. He provided his work for "Smile Postcard Project" organised by Hoppe that is run by his partner Koshiro Torisu. The postcard sets will be on sale shortly. Spring is a season when many new things start. How will he make his start this spring?
Please introduce yourself as well as your background?
I am Ando. I have been going on a journey after graduating an art school. I started to work with Koshiro Torisu as Autophene this January.
What is the best harvest you got when you were studying art in USA?
Having a clear concept for designs. I learned that it is pretty important to start creating works under my own clear reasons and thoughts.
I am not sure if I can recognise it as the best harvest, but it was a good opportunity to come out from the country where I grew up and live in not only USA, but also in other foreign countries, because it gave me a chance to find many things which I have never noticed.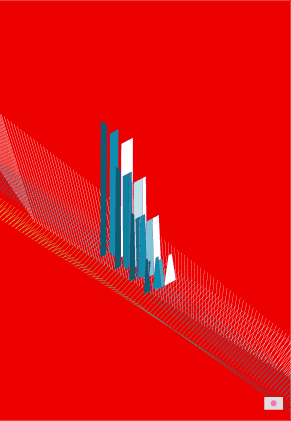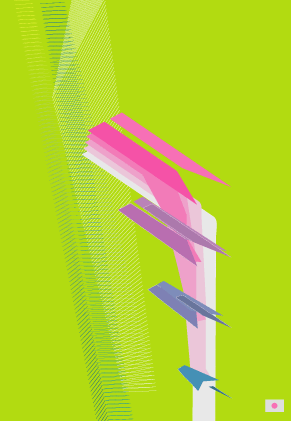 Why did you decided to study art in USA, not in Japan?
I thought I could get more things in USA than in Japan in order to understand Japanese and other countries' arts and designs as a sense. I think now that I could objectively catch the things, which I could not notice in Japan, in Japan. Also, no matter whether it is good or bad, learning the way of making thorough investigation of things in a competitive society works in my activities now.
You met Mr Koshiro Torisu in USA, who is not only your partner in autophene but also an organiser of "Smile Postcard Project 2002", didn't you?
It happened that both of us were in the same class. It was I who talked to him first, because his compass set looked really nice.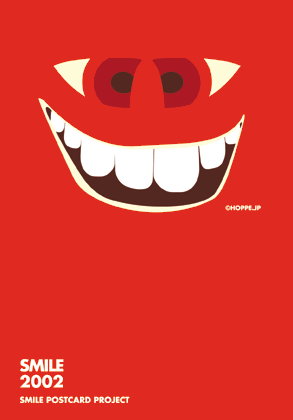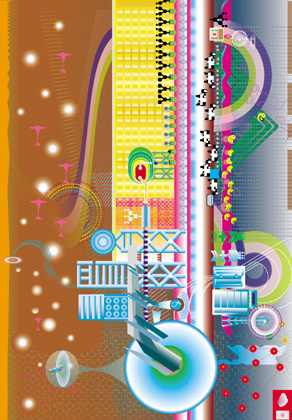 Please tell us about "Smile Postcard Project 2002."
This project begun last November. To put it simply, it is to sell the postcards from about fifty artists as a package. It has been started with a thought that if there is anything we can do as a member of society to help people who are in a difficult situation we should do it. 80% of the profits will be donated to the organisations (i.e. UNICEF and Red Cross) that support women, children and refugees. The remaining 20% will be used for the operations of the non-profit organisation "Hoppe", such as advocacy, advertisement, and investing in the next prospective projects.
Read more ...

1
2
[Help wanted]
Inviting volunteer staff / pro bono for contribution and translation. Please
e-mail
to us.