The cover of this month was designed by Moccu, a young design agency based in Berlin, Germany which is run among others by Jens Schmidt. He also is the creator of the Yenz.com and its highly frequented secret garden. After they were awarded the Cyber Lion in Cannes for their self promoting site in 2001, they became known to a wider public, too.
Here you can find a whole world of different characters based in a surrealistic environment. It all seems to be a bunch of organic live which developed out of tin and plastic. Everywhere one goes one finds interactive games like the moccu reef and the moccu lab. We asked moccu about their work and the future of experience environments.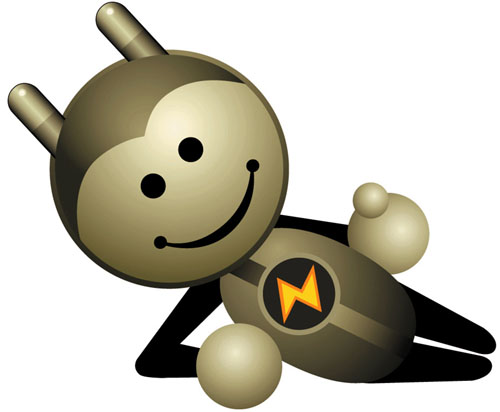 First of all tell us who you are?
Moccu is a web design and entertainment company situated in Berlin, Germany. We are specialised in designing and producing interactive applications and interfaces with a focus on Macromedia Flash and Generator. Apart from working for our clients, we have started to develop our own ideas and concepts for entertainment content such as games and interactive story-telling, experimenting with both – the design and the programming .
How did moccu start out?
Moccu was founded by Jens Schmidt (Secret Garden of Mutabor), Christoph Petersen, Heiko Freier, Thomas Walter and Bjoern Zaske as a company for outstanding web-design and- animation, bringing together expertise in graphic-design, animation, illustration and advanced programming to provide a one-stop-situation for our clients. We, the founders, were working together on different projects before the founding and thought that we have to start something on our own where we could contribute our different skills and develop innovative stuff for the web.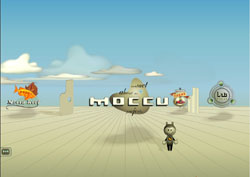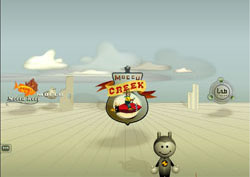 You got a lot of honors for your own web presentation in which other projects are you involved at the moment and what is the special challenge about it?
We are currently working on the new website, intra- and extranet for Neue Sentimental Film AG, one of Germany`s biggest commercial film production companies. The relaunch of the site will be on Monday 3rd December 2001. Beside that there are some smaller client jobs we are involved in and a few own projects such as a Online-Multiplayergame, a cool greeting card system a Moccu shirt-shop etc.
Tell us more about the projects on your site Moccu.com. You especially experiment with a game like environment to communicate. So, how do you define space in the age of the internet and how does the future of site environments look like?

The site presented by us is special in every respect. It cleverly combines a true-to-life graphic world with a number of user-friendly features. The result is an interactive entertainment value hardly seen on the Web until now. The visitor moves – accompanied by Mick, our mascot – through an ever-changing virtual landscape, and is intelligently and playfully guided towards all the pertinent information about Moccu.
At the same time, several Flash animations and games demonstrate our technical and creative potential. In the elaborate Moccu Reef, for example, visitors can explore a colourful undersea world and compose an original rhythmic groove by evoking sounds from the fishes swimming about. In the Moccu Lab, users can create a virtual test-tube egg, then download the result of the experiment and hatch the egg on their own computer to reveal a unique, individually designed creature. Last but not least, Moccu Creek takes the visitors back to the days of the Wild West: in this jump-and-run game, the rocket-powered Pony Express rider Early Morn must complete a secret mission and defeat the evil professor Bad van Mad.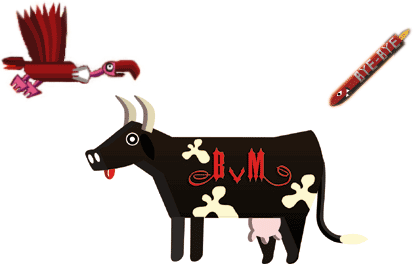 In the Moccu site, interactive contents, fantastic animated games and innovative user interfaces demonstrate the full range of our artistic, stylistic and technical expertise. This production expands and almost redefines the concept of corporate information.
The site itself was created in just three months to implement our ideas about the structure, the design and-last but not least-the entertaining value of an Internet site. On our way from experimentation to application we had a playful approach of both the interface design and the navigation, and endeavoured to find and go beyond the limits. The moccu site is characterized by its navigation and animation features, and by a complexity far beyond the standards of the entertainment mainstream.
Finishing the development of moccu.com for us, was not the end but the beginning. The web will develop and the positive reactions on the site show that the Web is ready for much more innovation, however.
Read more ...

1
2
[Help wanted]
Inviting volunteer staff / pro bono for contribution and translation. Please
e-mail
to us.