This month's cover design was produced by a two-man design unit called 'Fake ID' in San Francisco. They've been working in different fields from performances for art installations to web sites. On their web site, they create unique designs of bitmap style with animal icons like deer and buffalo. Their shockwave pieces originated from their unique concepts are worth checking.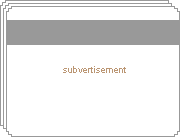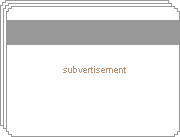 First of all, please tell us who you are.
JT: Joshua Trees from Illinois. My background is in both Conceptual Design and Performance/Video. Fake ID is a two-man design unit located atop the historic site of Woodward's Gardens, San Francisco's most popular amusement park until it closed in 1892. In those days, people paid 25「 to see the largest Marine Aquarium, the collection of Japanese minerals, and zoological specimens including deer, sea lions, and buffalo. Nowadays, a variety of small shops like ours call this block home. Fake ID set up camp circa '98, with the aim of offering a truly boundary-free approach to design, allowing us to"trespass" into any discipline necessary to communicate an idea: window display (Urban Outfitters), fashion (Some of their T-shirts will be available at Shift Factory.), and recently sculptural fabrication for art installations (La Panaderia, Mexico City.)
YM: Yvan Martinez from Venezuela. My background is in Mathematics. We adopt the form that fits the concept. We also strive to keep abalance between non-profit and for-profit projects.
What are you currently doing?
JT: We're developing a breakdance crew for a promotional game, creating a new identity and collateral for the Gay, Lesbian, Bisexual, Transgender Historical Society, and finishing our third outdoor advertising campaign for Project Open Hand which consists of billboards, bus kiosks, and posters.
Could you tell us more about fake-i-d.com.
YM: Of interest to most is a monthly circulation we sponsor called AIR where artists, architects, writers, emcees, designers, you name it, take a shot at the Internet as a medium. All projects are originated solely for the screen, as opposed to digitally-translated media such as scanned flatworks.
You've featured various designers' artworks and interviews on the site. Who do you want to feature in the future?
JT: Just people who, regardless of their discipline, develop projects with strong conceptual bent, that have the guts to take risks and experiment. It has always been our intention with AIR to give license to content which isn't safe enough for other contexts due to its critical p.o.v., tone or provocations. We accept proposals on an ongoing basis.
How did you start working on web design?
JT: In graduate school, I met Yvan while he was on his way to Hawaii to become a Dive Master. We ended up doing performance and video together; it worked so well that it was only a matter of time before we'd be collaborating on a business level too. In '95, I took my first HTML class, bought a book, Yvan got his hands on it, and mastered it in three days! Like many, I was mesmerized by the potential of the Web so I convinced Yvan to skip diving and try Web surfing instead.
YM: Haven't stopped yet.
What do you think is the most important aspect about web design?
YM: Using the limitations of the Web to your advantage, as a point-of-departure. And viewing the Web as it's own medium, not derivative of television.
JT: Not being so dependent on software manufacturers' ideas of interactivity. Writing your own scripts, or using the existing software in contradictory ways.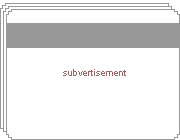 When you made the cover for Shift this month, what did you imagine and how did you work on it?
YM: We wanted to take a different approach to how Shift covers have traditionally functioned. Around the same time Shift invited us, Joshua and I had been planning to give an online context to a performance we did together.
JT: A really fun performance we did at Stockholm's cultural center: Ynglingagatan-1. We built a giant cardboard computer and participants fed their autographed cards into this absurd interface. We were inside with a boombox, responding with exaggerated vibrations and old-school beeps and grunts. Each "transaction" was complete when the computer spit out a bitmapped personality assessment, in the tradition of graphology and fortune-telling. Although no two profiles were identical, all ended with the suggestion "Consider a career in Art."
We would like to ask you about the web and multimedia scene in San Francisco. What's hot now?
JT: hand-held devices, portable MP3 players, and pink hair (so '95).
YM: WML, Wireless Markup Language.




What do you think about being based in San Francisco?
YM: That's a good question…it's simultaneously a privilege and a problem…
JT: On the one hand we're spoiled by our "insider" status, receiving information and beta versions of tech-anything before anyone else, thanks to our proximity to Silicon Valley. On the other hand, local resistance to technology has coined a new species called "dotcommers," which is more or less a synonym for yuppie. I believe there should be a political reaction to dot com funded office development, especially from those who are ruthlessly evicted from their homes as a result, but many protesters have adopted a lame "Us vs. Them" mentality that confuses the issues of city planning with technological affiliation. This makes anyone "The Enemy" by virtue of carrying a mobile phone or working for a dot com.
What do you think about Japan?
YM: Call me a geek, but the closest I've come to Japan is playing all the SquareSoft games.
JT: Can't speak from experience either, but I respect the exquisite care taken in Japanese presentation. I'm not a fan of crowds, so Tokyo probably wouldn't agree with me.
What are you interested in now?
JT: ubiquitous computing and Iceland's obsession with Genealogy.
YM: Dune, I'm re-reading the series in English.
Who are your favorite visual/graphic designers and sites?
Favorite designers:
Champion Graphics, Los Angeles : Geoff McFetridge is a champion with his hands.
Natural Born, New York : If anything's intrinsic, it's Kevin Lyons' charm.
Walker Art Center, Minneapolis : See, Art and Design can get along!
Tree-Axis, San Francisco : Sure, they're our pals, but deserve the props.
Favorite sites:
Kaliber 10000, Never boring.
Tokion, The magazine is better, but this is close competition.
Y-1, Mix-n-match cultural center.
Houston, One handsome mutt.
Bam-B, www.bam-b.com : Sexy deer and aliens.
The last question. Do you have any plans for the near future?
YM: Sure do. We're about to move to a new studio space at the end of the month.
JT: Luckily, it's only a block away!
FAKE ID
Address : 27 Woodward San Francisco, CA 94103, USA
Tel : +1 415 255 9761
www.fake-i-d.com
Text: Mayumi Kaneko
[Help wanted]
Inviting volunteer staff / pro bono for contribution and translation. Please
e-mail
to us.