Could you explain about big exhibition in France and show us the pics?


This summer I made my show "Phases" curated by Laura Morsch-Kihn in museum in Marseille : FracPaca. Graffiti is both a formal reality and a commitment in the world that designates a freedom of action. To thwart the graffiti codes to erase the limits, which is also to glimpse the possibility of a new approach of the painting.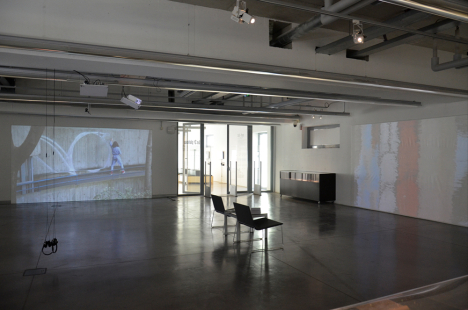 © SAEIO
Here the graffiti is translated like a transient painting in act, where the painter acts on and with the ordinary reality of the city. Using writing, body, time and space in situ, i invoke a variety of practices (choreography, walking, ethnography, fashion, …). Its process, if concerted, nevertheless contains an uncontrollable part due, in particular, to its illegal status, leaving room for chance which generates many events and interactions integrated with painting. Its public is the multitude who can take the status of so many viewers as activators. 
The title of the exhibition, Phases, if it refers to the idea of a set of actions, an evolution, also takes account of this passage through exposure and the impossibility for the Graffiti, to expose itself as it is.

© SAEIO
The production of documents (photographs, videos, sounds …) inherent to this practice to keep track or even proof of an action seems to be the ideal medium to mediate the performances my performances. Through a set of raw, diverted, edited, edited or reconstituted documents, shown legally, the graffiti out of the reality of the city takes on another status. And, doubtless, is it in the here and now that the question of its becoming art must arise?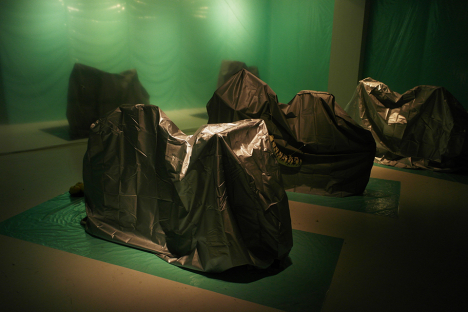 © SAEIO

Could you explain about the exhibition "Butterfly in motorcycle" in CALM & PUNK GALLERY, Tokyo


I tried to talking in metaphor about Graffiti, this is no more a Graffiti it's become a butterfly sometimes elephant. The butterfly has a short life with many mutations  also is flies and foraging like Graffiti.
Also there is a motto that we can't see it, I discovered in Tokyo this system of protection with the plastic sheeting chrome, which makes totally disappear the object; like the repentance in painting or the applets of buff paintings that serve to remove the graffiti, this form becomes a secret or a sign in 3D.
Read more ...
[Help wanted]
Inviting volunteer staff / pro bono for contribution and translation. Please
e-mail
to us.