Earlier this year I was asked to assist some students in their final projects at Lausanne art school in Switzerland. One of the students, Gilles had already been involved in the running a magazine for a couple of years and was embarking on a web project more ambitious than many high budget design jobs I had seen before. It was no surprise when an e-mail rolled in from shift to tell me about this great site OPTIMO.
Gilles was here last week, collaborating with us on a project. I took the chance to ask him a few questions.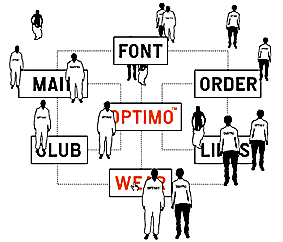 To start with, could you introduce yourself?
I'm Gilles, hello. I'm one half of the team, David Rust is the other. I live in Zurich and David's in Lausanne where I just finished my studies.
Could you tell us about your web site "OPTIMO"?
In Switzerland it's impossible to get decent clients who are up for doing interesting things. We thought therefore that the best approach was to first; do and then to find an application for it. This was our approach with the magazine we published for the last two years.
The good thing about the web site is that it is cheap to run and has a broader reach (10 000 magazines for 20 000US$, infinite amount of distribution over the web for 100US$). I designed still at school. Publishing is much faster also so we can react quickly to new ideas. From the users point of view it's cool that it's always changing. The site is built as a hub which brings together different aspects of our interests which could not be presented in any other way. The fact that the different sections of content sit around this hub means that these parts can be added to and taken away without disrupting it. If you sense that one area is successful you can react by further developing that part and again the structure allows this to happen easily.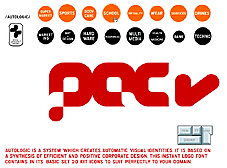 "CLICK TO KNOW MORE ABOUT" is a very interesting page. Why do you produce a design that reacts to the user's interactions in that way?
The fonts have another dimension than is usual. It seemed an appropriate way to show this dimension.
How did you pick up your skills in?
Curiosity and late nights.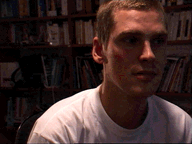 Do you think Flash will make an impact on the Graphics profession? What kinds of possibilities do you think it offers?
Basically Flash is really easy to use. It removes the dependency on technically skilled people to realise. It doesn't necessarily help the profession make better web sites. I expect that we'll see a lot of shitty design result form this new toy.
Read more ...

1
2
[Help wanted]
Inviting volunteer staff / pro bono for contribution and translation. Please
e-mail
to us.