Densuke 28 has just graduated from the Tama Art University Department of Information's Design Art and Media Course — who has been churning out superstars in various creative fields — and he has been already making a headway as a video artist. He held a solo exhibition in August, he won awards at festivals like DOTMOV 2016 and the Toronto Arthouse Film Festival, and he has had his work screened all over the world. His work has been thrilling minds with motions full of disorder and madness, along with his stylish use of colors and precise animation drawings.
Densuke 28 has also undertaken client works, creating a music video for the up-and-coming artist "Pa's Lam System" including fellow young video artists Katsuki Nogami and Kanta Mochida.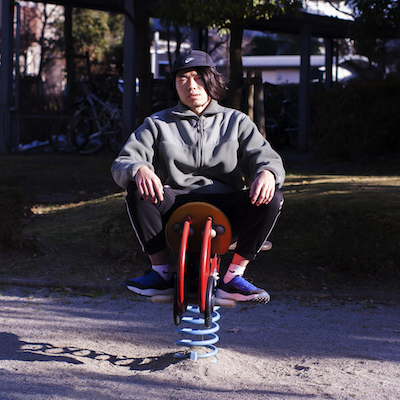 © Densuke 28
Please introduce yourself.
I was born in Tokyo in 1993. I graduated from the Art and Media Course in the Department of Information Design at Tama Art University this past March, and I'm currently working as a freelance video artist.
Can you tell us the story behind your name, "Densuke 28"?
There's absolutely no meaning behind the name. It's just the username I used in elementary school for an online game. I remembered it, and I'm now using it as my artist name. My real name is quite common and I thought people would be hard to remember me, so I decided to work under a different name. (It's not that I don't like my real name; I like it.)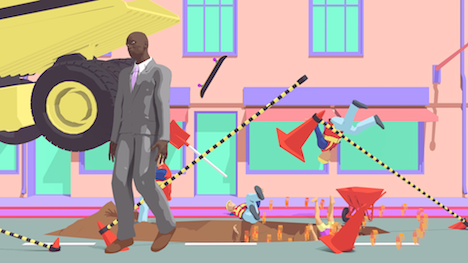 "Controller of Controller", 2016 © Densuke 28
Why did you decide to become a video artist?
I was not aspired to become one, but thinking back, I think I was drawn to this world as I have been seeing what previous video artists were doing. Also, I started VJ-ing in a techno club at Tama University, and I enjoyed playing around with sounds and visuals.
What has influenced you and why?
The Irish animation artist David O'Reilly has influenced me mostly. There's an essay by O'Reilly called "Basic Animation Aesthetics", which addresses his thoughts on CG animation. In the article, he writes that compared to other forms of animation, CG animation has much freedom with no constraints, so you have to use your tools carefully or else it becomes impossible to maintain a personal sense of aesthetics. When the first time I read this, I had to agree even though I'd never thought about it. Ever since I read this, it's stuck at the back of my mind.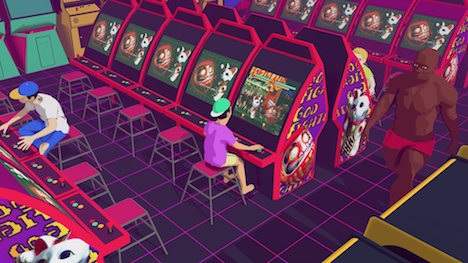 "Controller of Controller", 2016 © Densuke 28
Can you tell us about your production process? Anything you can tell us about which equipment and software you use?
For software, I mostly use Cinema 4D and After Effects.
What kind of production procedure do you follow?
When I'm making something on my own, I'd actually jump right in — creating shapes on the screen while forming images in my mind. When I have a pretty good visual, I then try to formulate my ideas further, writing them down or illustrating them graphically if I have to, and to find a path with which I'm satisfied. Then, I establish rules — like constraints on what I can do — and then work straight through till I finish.
Read more ...
[Help wanted]
Inviting volunteer staff / pro bono for contribution and translation. Please
e-mail
to us.