SOUTHEAST ASIAN FILM FESTIVAL 2014
In recent years, we've seen a focus on Southeast Asia at both international and local art and design fairs. With the upcoming National Art Gallery speciallising in Southeast Asian visual arts, Southeast Asia looks set to be a key focal point. Southeast Asian Film Festival 2014 is an extension of that dialogue.
Held at the Moving Image Gallery of Singapore Art Museum's contemporacy wing at 8Q, this year's festival is in its fourth year running. Bringing in films that feature 7 out of the eleven Southeast Asian countries, the medium of film and its rethoric is up for discussion, not just a visual, cinematic one, but a close heartfelt one. Out of the twenty screenings, half have post-screening discussions with filmmakers, bringing the audience closer to the filmmaker's intent and their understanding of the film and its issues.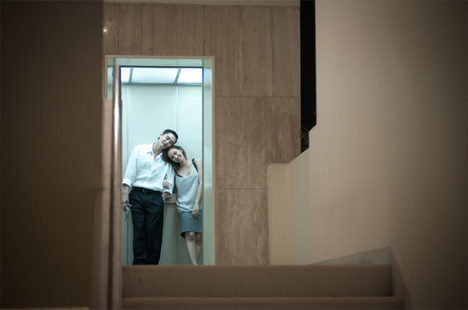 Film still from Concrete Clouds
Concrete Clouds by Lee Chatametikool reminds us of how closely related we are in the global neighbourhood. Rewind to the 1997 Asian Financial Crisis and we see 2 parallel tales of 2 brothers, in conflict in the face of a family tragedy. Beyond the abandoned skyscrapers and condominiums by the river, there is a weight to those who bring a lightness to us. Heavy issues of family, love and memories are presented in lighthearted manner in the form of Thai Music Videos (subtitles included) that bring us through the harshness of an economic downturn.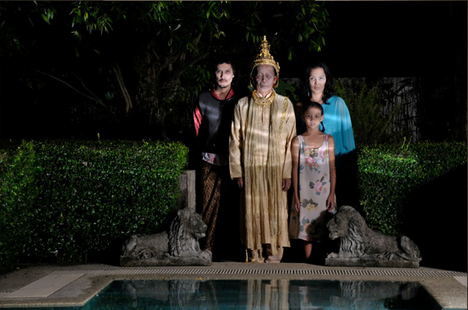 Production still from Shakespeare Must Die
Shakespeare Must Die by Ing K sees the Thai adaptation of Shakepeare's 1606 play Macbeth. Ing K interpretates and adapts Thai culture and understanding of family, values, corruption, relationships and the spiritual world to the textbook staple. Translated into Thai, the film is perhaps reflective of the turmoil Thailand currently faces in its political upheaval and unrest. Art, plays and films are a reflection of life. Shakespeare Must Die is perhaps too close a reflecton. Thus its ban in its homeland.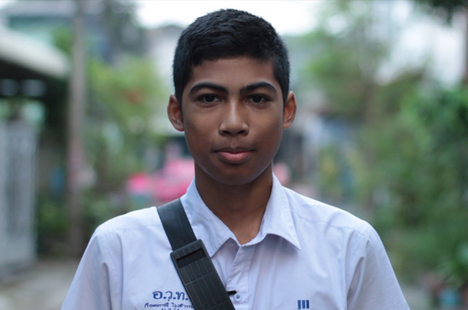 Film still from Gaddafi
Documentaries do not just reflect, but as the name suggests, document. Documentaries featured, showcase pertinent issues faced by Asian societies. Gaddafi by Panu Aree, Kong Rithdee and Kaweenipon Ketprasit give a face to Islam in the predominantly Buddhist Thai society. Named after Former Libyan Leader Muammar Gaddafi, Mohammad Gaddafi is a Thai Muslim schoolboy who is in conflict with the downfall of his father's hero. A name is but a name no?
This year's Southeast Asian Film Festival brings numerous premieres, both to Singapore and Asia to the forefront. Reminding us of the richess and diversity within Southeast Asia. Allowing the audience to not only get a sense of the Southeast Asian pulse, but to get a first hand account of who we are and the times we are living in.
Southeast Asian Film Festival 2014
Date: April 11 – May 4, 2014
Place: Moving Image Gallery, Singapore Art Museum at 8Q
Address: 71 Bras Basah Road, Bras Basah, Singapore
Tel: +65 6332 3222
http://www.singaporeartmuseum.sg
Text: Fann ZJ

[Help wanted]
Inviting volunteer staff / pro bono for contribution and translation. Please
e-mail
to us.