Iina Vurorivirta is from Finland and this year she was Design Forum Finland's Young Designer of the Year 2013. She has been exhibiting internationally since 2010 and her work encompasses an impressive range of materials and crafts. Besides furniture she has also used brass and steel to make mirrors, glass and burnt wood to create glasses with a beautiful impression that the glass is dripping slowly over the wood and even vases manufactured from Jesmonite (a gypsum-based material in an acrylic resin). One of the most amazing drives behind this young designer is her work with craftspeople and her desire to preserve old techniques of craftsmanship. Some of these craftspeople are not easily reached, luckily Iina is easy to reach and had time to answer our questions.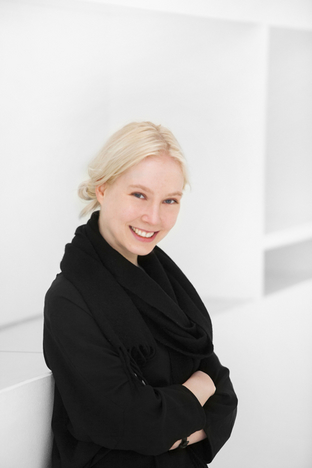 © Iina Vuorivirta
Please introduce yourself and your work.
I'm a 25-year old Finnish designer with a strong background in Arts and Crafts. I studied Fine Arts and Product Design in Finland before moving to Stockholm and continued to Beckmans College of Design. I graduated with a Bachelor in Product Design in 2011 and has since then worked actively with exhibitions and various collaborations both in Scandinavian but also overseas, for instance in Taiwan, Italy and Germany. At the moment I'm in a half way of my two years Masters at Konstfack University in Stockholm.
I work always in a close relationship with the craftspeople. In my work the presence of the process has always the most important role. I believe in the name of unique aesthetic and the emotional charge that only the human hand and brain can give to an object.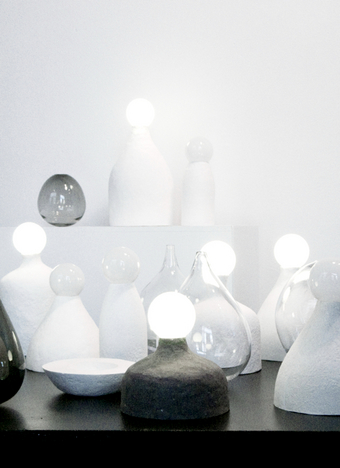 © Iina Vuorivirta
What projects have you been working on recently?
The Young Designer of the Year-award got quite a lot of interest and started new collaboration mostly here in Finland. I'm also working in my ceramic studio for the exhibition at 19 Greek Street during the London Design Festival. But I'm still trying to keep my main focus in the coming fall when I move back to Stockholm and start working with my Master thesis full time.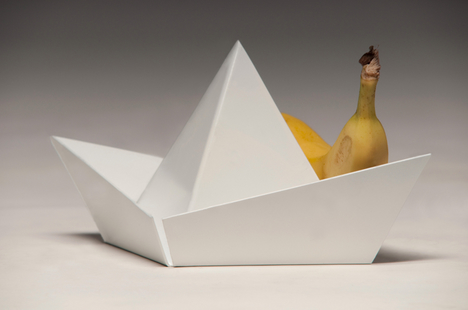 © Iina Vuorivirta
You mentioned studying in Sweden and as well as an upcoming exhibition in London, do you think that an international perspective is essential for anyone who wishes to become a designer?
When I moved to Sweden and started my studies at Beckmans College of Design I also got to learn how important it was to go international – the part in the Swedish design industry that they do so actively. I participated in quite a lot of exhibitions overseas which may lead to new, surprising collaborations. Whether I get to work with a gallery in New York or a craftsman in Venice these new meeting are really important for me. Mostly my active participation abroad has still to do with my curiosity. It's fascinating to learn, listen, see and meet local makers and doers, whether I find myself in London, New York, Taipei or Milan.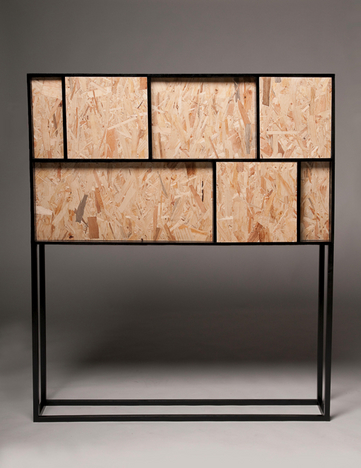 © Iina Vuorivirta
Where do you get your inspiration from when working with different objects or furniture?
It's the beauty of the making that always makes my heart beat faster. Diving deep into the process of making I try to seek for the real soul of a product. I love to see and study about old techniques, tradition and translating them into up-to-date language.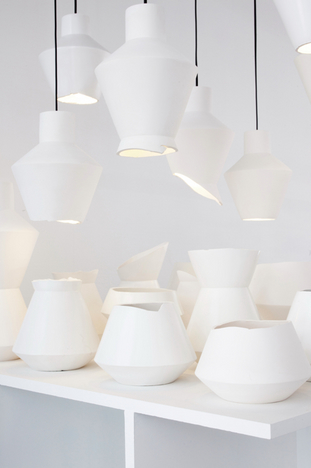 © Christofer Yevens Zagal
I see that you use lots of different materials as well as different methods of craftsmanship, how is that you have become so versatile? Would you say it is part of your Finnish heritage?
Like mentioned before it's because of my constant eager to learn and do new things. I like to dive into the unknown and do things I'm not familiar with, but I usually don't do it alone but try finding the craftspeople to collaborate with. That dialog and exchange of knowledge is always present in every project. This learning process I then take with me to my studio and continue on my own way. When I studied product design in Finland quite a big part of the studies was about getting familiar with different materials. That is something I have really keep close in my work, just take a few steps further.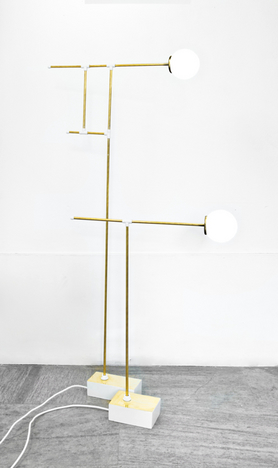 © Jason Strong
How do you feel about the craft and design industry in Finland?
The craft has such a long and strong tradition in Finnish design and I see that heritage is still alive and running. It has come down in scale and it's getting more and more difficult to find these unique makers but there I also felt my responsibility to raise the awareness of this old know-how that is slowly disappearing. Overall the design industry is doing well, more and more new and interesting makers and doers are raising their head in Finland and also overseas. Good things are happening really!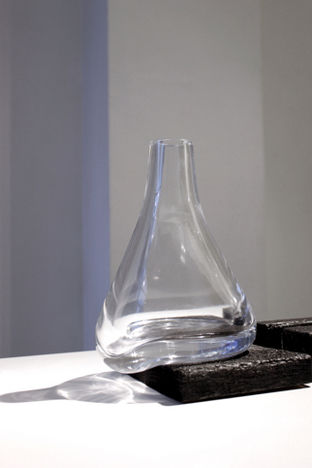 © Iina Vuorivirta
This year you achieved the Design Forum Finland Young Designer of the Year award, they felt that you challenged the design field with your alternative ways of designing, in such a competitive field how do you think you achieved this?
I believe it's my way of working somewhere between modern mass production and small scale handcraft. Also the way I work together with the craftspeople with authentic techniques and minimal materials telling the stories forgotten or taken for granted.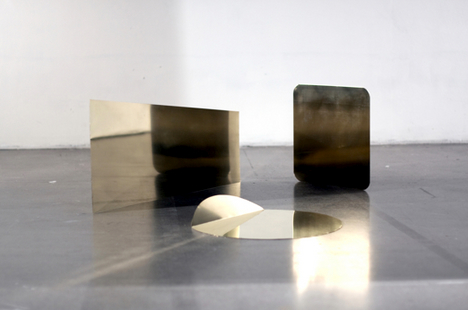 © Iina Vuorivirta
Can you recommend some of these unique makers and the kinds of things they make and where our readers can find them?
Unfortunately finding these people with unique skills is sometimes difficult. For example a glass Master I worked together with doesn't even have a cellphone while the weaver I met last week doesn't know anything about internet. That's just fascinating! It's about really taking the time to actually go and meet and talk with people.
Text: Mike Sullivan

[Help wanted]
Inviting volunteer staff / pro bono for contribution and translation. Please
e-mail
to us.