London: Design Capital of the World
In 2003 the London Design Festival took place for the first time and since then it has become one of the world's most important design event. This year 304 exhibitions and events took place around London; this helps raise awareness amongst both the public and government officials about how important design is and how we need it for so many industries as well as the arts. The festival was originally conceived by Sir John Sorrell and Ben Evans, they wanted to create an incredible celebration of design which would be firmly anchored by London's existing design activities, but would also include the country's latest talented people as well as the public. This year, like every year, the amount of activity was amazing, it seemed like every corner of London had some kind of event taking place, while the newspapers were full of articles about the festival.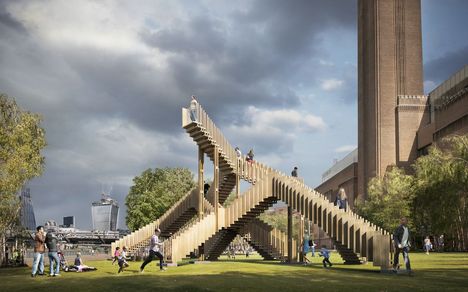 Endless Stair designed by dRMM for London Design Festival 2013
In 2007 the festival began a series of landmark projects, the goal is to have the best designers and architects experiment with new materials and processes in popular parts of London. This year's landmark project was at the Tate Modern, named the Endless Stair it consisted of fifteen interlocking staircases which ultimately lead to nowhere, but from the top you can gain a great view of the city. It was extremely popular, featuring in London magazines and many people visited here just to be able to climb the stairs. It was designed by Alex de Rijke, Dean of Architecture at the Royal College of Art, and was made from 44 cubic metres of American tulipwood, the concept behind the Endless Stair was to show how the future of construction is increasingly in wood. For example, American tulipwood is a plentiful and sustainable resource and it allows buildings to be constructed quickly, and most importantly sustainably. It is hoped that this will inspire others to realise the benefits of using wood creatively.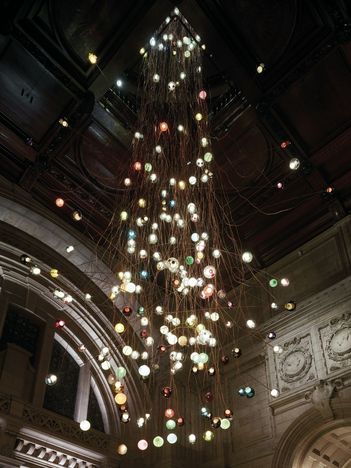 Bocci at the Victoria and Albert Museum for the London Design Festival 2013, images by Nick Barr
Along the concept of nature and sustainability a number of events took place with this theme, for example at the Sackler Centre, V&A Museum, there was seminars on Cities and Water, as well as a special 'how would nature design a car in a day?' There was also a chance to hear from Suneet Singh Tuli, the creator of a £20 touch-screen computer, who discussed how affordable technology can change the world.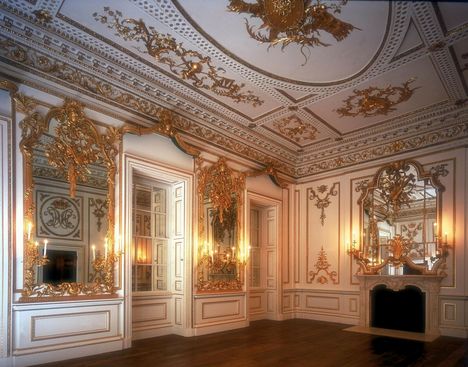 Norfolk Music Room in the British Galleries at the V&A
At the V&A Museum there was also a display in the Norfolk House Music Room in the British Galleries. Dutch studio Scholten & Baijing designed an interesting kind of stage called 'The Dinner Party,' it is like a dinner party from the 1930s and it seems like the guests had just left the room allowing the visitor to gain a sneak peak at the luxury surroundings of the dinner table and the soft music playing in the background.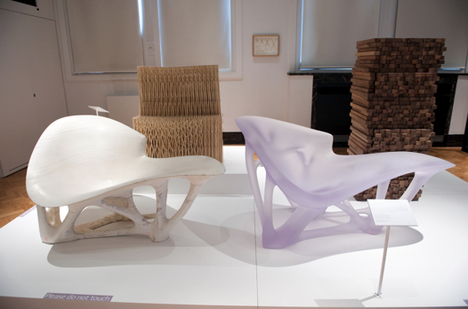 LDF2012 ® SusanSmart SUE
Meanwhile on the other side of London at Miele 2063 there was a special exhibition called 'The Future of Dining' where one could see an amazing world where dining and technology have come together to present what the future may look like. It was really great to see and made a huge contrast, especially if you had also seen 'The Dinner Party.'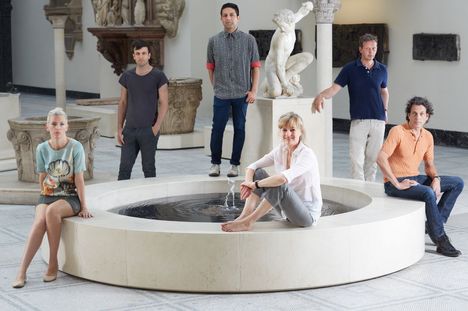 God is in the Details for Swarovski during the London Design Festival 2013, © David Levene
Especially for the festival there was collaboration with Swarovski to challenge some influential designers on the theme of detail. Each person had to select an object from the V&A's collections, next to this object a viewing point created using Swarovski specialist lenses, this was to highlight how although we all go to museums, etc, in order to view objects in fact we do not pay attention to the small details of each object. Thus the exhibition 'God is in the Details' came into existence, this quote originally came from a German architect called Ludwig Mies van der Rohe who wanted to encourage his audience to take note of details no matter how small. With this in mind visitors could notice specific details from each object which normally they would have never noticed, and gain a new viewpoint of it. The group of designers included Paul Cocksedge, Tom Dixon, Amanda Levete, Faye Toogood, Stephen Webster and Osman Yousefzada, who have each chosen objects which represented everything from the iconic to the obscure.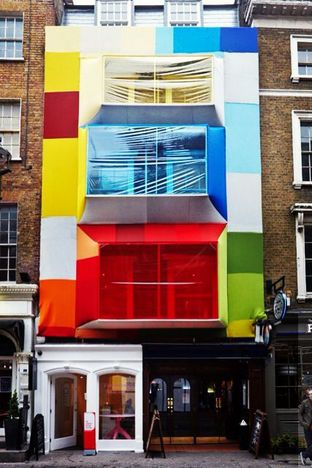 19 Greek Street facade done
It is with this new perspective of taking note of the details that visitors could also head over to the Earls Court Exhibition Centre for a three day event that included over 2000 product launches in the areas of interiors, office, Kitchen and bathroom, and eco design and build. In a space of over 20,000sqm one could find exhibitors such as Magis, Boss Design, 3M, Benchmark and James UK. One very interesting exhibitor, Home Factory, focused on 3D printing, it was really incredible to see what could be created and what can be designed.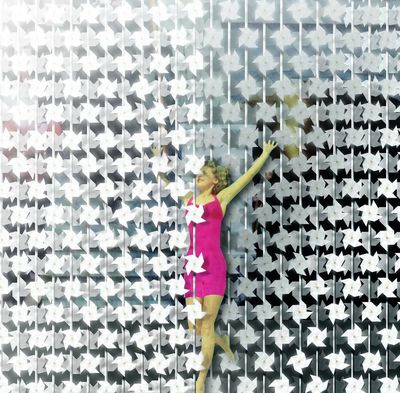 Wind Portal by Najla El Zeil
Back in the V&A at the entrance to gallery 64B one could find 'The Wind Portal,' designed by Najla El Zein this eight meter tall installation was made up of 5000 paper windmills turning in the breeze. It is a very playful to view this, the windmills really remind oneself of ones you may have made as a child, yet so many put together turning in the 'wind' looks so special.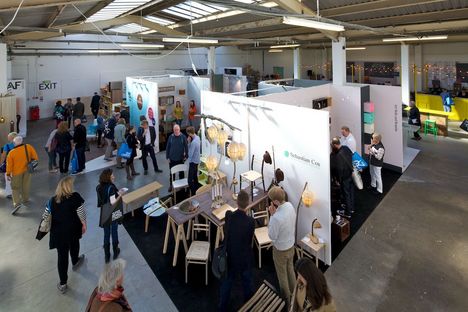 Tent London
In East London there is a Museum of Childhood (associated with the V&A) and here you could find a series of workshops and talks regarding the theme of design for children and by children. It was very enlightening to attend, as well as inspiring to see design work actually done by kids. Najla El Zein evoked powerful images of childhood, but at this museum it was very powerful to see designs for and by children. In another exhibition in East London one could go to Wilkes Street Gallery and see a thoughtful presentation by young designers, this installation 'Tent London: Nous' consisted of objects that the designers felt respond to research, explore process and observe behaviour.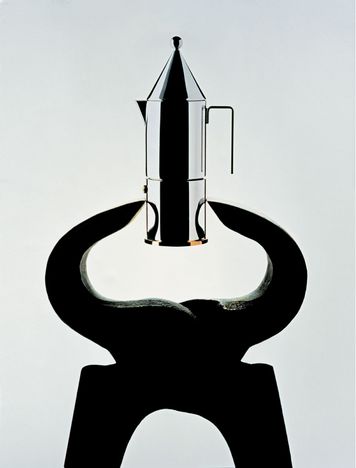 Mario Zappala
In the Sackler Centre there was also an installation by Alessi, a renowned Italian Design Factory which produces metal work. This exhibition provided visitors with an insight into production processes and the skills that went into each object. We are shown that every object is a small yet a big adventure in creativity and technology, and also that although Alessi is an old company even today it is still characterised by fine craftsmanship which is often thought to be produced by machinery. The visitor is made to feel as if they are actually in a workshop in the company's factory in Italy. Pieces were displayed in production cages, while 'Household Goods factory', a film on the factory seen through the eyes of Turkish video artist Ali Kazma was screened throughout the Festival.
During this fabulous week it seemed like one could go anywhere in London and see something amazing which was associated with the London Design Festival, the crowds of people really demonstrated the popularity of design and everything associated with it. Many people voiced the belief that London is really at the forefront of design in the world and it was with a sense of pride that they could go to all of the different events. It was a very successful week and without doubt we can look forward to another amazing festival next year.
London Design Festival 2013
Date: September 14th – 22nd, 2013
Place: 60 Frith Street, London W1D 3JJ
Tel: +44 (0)20 7734 6444
http://www.londondesignfestival.com
Text: Mike Sullivan

[Help wanted]
Inviting volunteer staff / pro bono for contribution and translation. Please
e-mail
to us.