The 23rd edition of the Stockholm International Film Festival included more than 170 films from more than 50 countries. The Horse Award is established as a coveted award in Europe. The competition is open to filmmakers who have not made more than three feature films. This year the jury awarded American film actor Willem Dafoe in the newly established Stockholm Achievement Award. The other two Bronze Horses went to French director Jacques Audiard –winner of Visionary Award– and Swedish film director Jan Troell, who won the Lifetime Achievement Award. This year's Head of Jury consisted of cinematographic legend Peter Fonda, among Srdjan Dragojevic, Malin Crépin, Karolina Ramqvist, Anna Croneman and young American director Antonio Campos.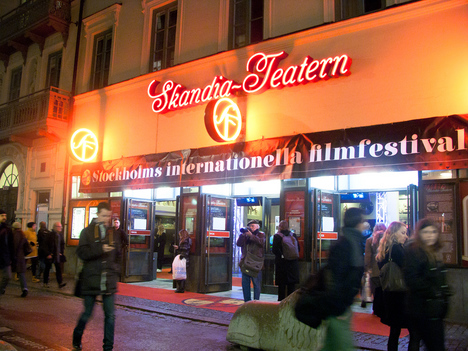 This was their verdict: Best Film: "Lore" by Cate Shortland; Best First Film: Benh Zeitlin for "Beasts of the Southern Wild"; Best Script: Andrew Dominik for "Killing Them Softly"; Best Actress: Saskia Rosendahl in "Lore"; Best Actor: Tim Roth in "Broken." In addition, the film "Call Girl" received the award from the audience as the most interesting Swedish film of the year, a film that explores the sexual corruption case that involved several Swedish politicians during the government of Olof Palme.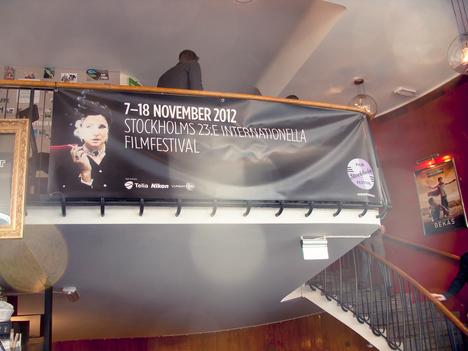 We met American actor Willem Dafoe in the morning Obama's reelection was a dawning to chat about his most recent work. Winner of the Achievement Award for "one of the worlds most multifaceted actors who has the power to hypnotize his audience with just one glance. Willem Dafoe has gone from Christ to Antichrist. He is playing characters who treads on the breaking point." He just came back from Germany shooting both films `A Most Wanted Man´ – based on a John le Carré novel– and erotic cut `Nymphomaniac´ with film directors Anton Corbjin and Lars Von Trier, respectively.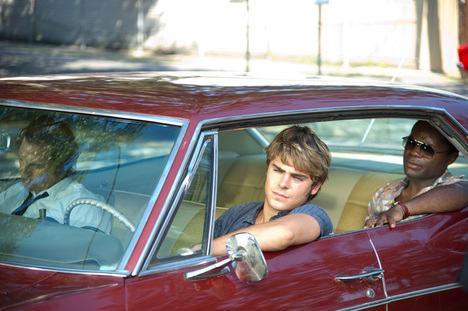 One of the most acclaimed films by audience (and eventually awarded by jury as best first film) was `Beasts of the Southern Wild´. The movie immerses in the community of southern Louisiana, an area hit and devastated by climatological disasters, seen under the prism of a six years old girl. We had the chance to talk to director Benh Zeitlin, his first movie with non-professional actors, scouted from Obama's volunteers during the campaign period. That in fact, happens to be a favorite within the bosom of the Obama's family.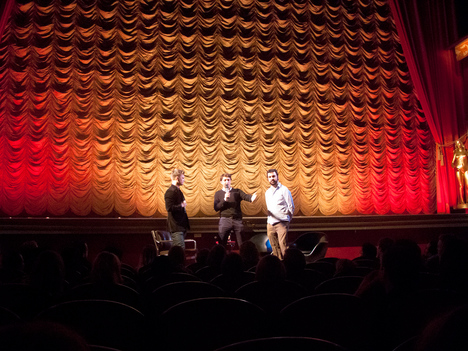 Another noteworthy feature this year was `Simon Killer´, directed by American film director Antonio Campos. Though he is in the early stages of his career, he already has been half of his live with a camera in his hands. He attended film school at the age of thirteen; faking identity due to it was not possible until being sixteen. Since then, Antonio has directed and produced a few films with partner Sean Durkin, including Martha Marcy May Marlene which was also premiered this year with great success at Sundance and Cannes. Shot in Paris, when Campos lived for a while, the story is about an American guy moved to Paris after breaking up with his girlfriend, falling in a relationship with a prostitute in the hood of La Pigalle.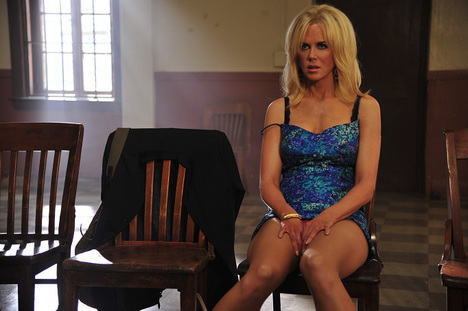 Other interesting films screened this edition were `Paperboy´ based on the novel of Peter Dexter inspired by a true story, about a homicide case in Florida during the sixties, with Matthew McConaughey as a reporter investigating the case, Nicole Kidman in the role of this hot prison groupie and John Cusack as the death row inmate. The film rescues Zac Efron, who we were used to see performing in teenager movies.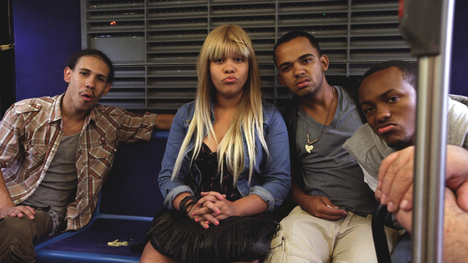 One last mention we had the chance to see Michael Gondry's `The We & The I´ a film that take us onboard New York City Bus line 66, getting involved with the relationships of a group of teenagers back home the last day of school before summer: old school in Blackberry times.
Stockholm Film Festival 2012
Date: November 7th – 18th, 2012
Place: Several theaters in Stockholm
Tel: +46 8677 50 00
info@stockholmfilmfestival.se
http://www.stockholmfilmfestival.se
Text: Victor Moreno

[Help wanted]
Inviting volunteer staff / pro bono for contribution and translation. Please
e-mail
to us.