Susan Bijl, the designer of the most well known eco bag "The New Shoppingbag", has just started her new
label in collaboration with fashion creator Maria Jobse called "SUSAN BIJL MARIA JOBSE".
SHIFT has interviewed their motto and concept of their brand while HELLOGAS SHOP started pre-order sale at their site.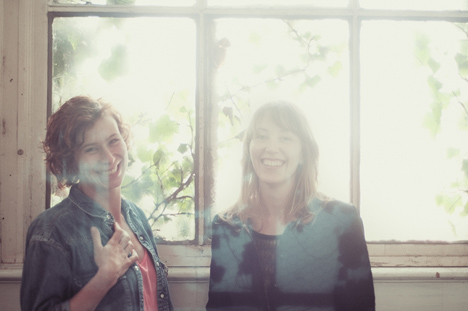 Susan and Maria, please introduce about yourself.
Susan Bijl (1975) studied 5 years of Audio Visual Design at Willem de Kooning Academy in Rotterdam. Susan started a design studio with Vincent van Duin (1975). They started working and living together in 2000. The launch of their first design, The New Shoppingbag, turned out to be the jump-start!
Susan and Vincent live in Rotterdam with their daughter Willie Pop Louise Kee and their son Jan Jozef Spijker Vogel.
Maria Jobse (1975) graduated cum-laude from Rotterdam School of Fashion. She worked with the top of Dutch fashion such as Monique van Heist and G-Star.
Maria currently lives with her boyfriend Bart, cat Stip and two rabbits in Amsterdam.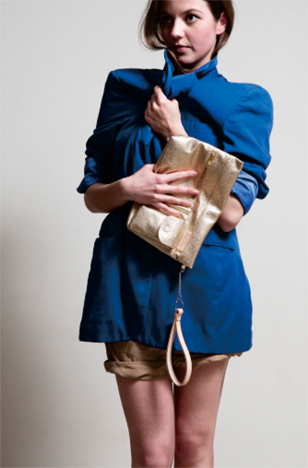 What kind of collection are you releasing through your brand?
SUSAN BIJL MARIA JOBSE is a collaboration between Susan Bijl and fashion creator Maria Jobse. Due to their different backgrounds in the fashion and design profession both complement each other in a special way. Susan as a product designer, were product development and practical application are important, Maria from fashion by developing interesting products from a shape and pattern. Both have a strong sense of color, style, detail and form.
We present a luxurious but clean high fashion line that started with, and is still containing a leather version of The New Shoppingbag amongst other bags and accessories. Our style has sober and straight characteristics.
The crafts way of developing and manufacturing is also found in high fashion, and it makes the products SUSAN BIJL MARIA JOBSE distinctive and unique.
Please let us know what was the trigger for you two to be involved in the world of Design and fashion?
Both of us like to improve and make the world around us, in interior & fashion, more beautiful with our own ideas.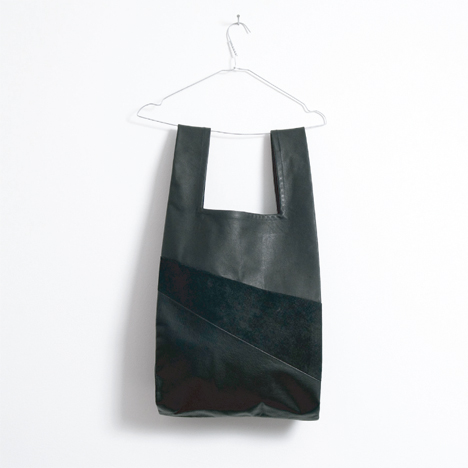 What is the most important point for you in your collection making?
After the process of designing & creating, that takes place behind closed doors, the sales and production starts. That is an exiting and turbulent period, but most of all we love to see our bags and accessories worn by people who are really happy with it!! That is one of the reasons we create.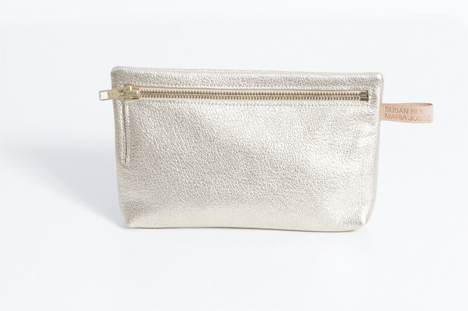 How do you get inspiration or idea for your unique color combination and the idea for your products making?
We always keep our eyes open. We get inspired everywhere. The streets, by friends, fashion etc But the most important thing is we get triggered by our own need for a good and fashionable item we can not find in the shop.
By re-shape everyday originals we have a recognizable style but is both iconic and timeless, with specific details and unique choices of materials.
When is your most favorite time in your day?
Maria; In the evening, with a glass of wine and my imagination.
Susan: Early Sunday morning, when the sun rises, the city is still sleeping, I like to cycle around on my bike watching the city awake…
What is the most important point in your life?
The moment you realize you are doing something you believe in and be happy.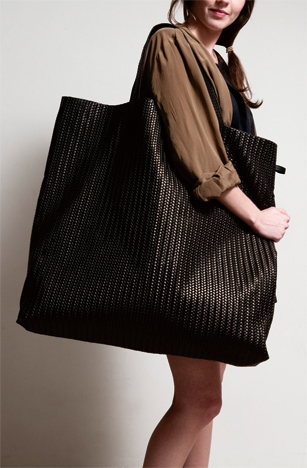 What is the most important point in SUSAN BIJL MARIA JOBSE?
Every time we launch a new collection, it's very exciting how the reactions are. Especially because we love to surprise… every series is different.
We make what we like at that moment.
Please tell us about your plan for the future.
We love to keep on creating beautiful and surprising things that makes us and other people happy.
Text: Gas As Interface Co., Ltd

[Help wanted]
Inviting volunteer staff / pro bono for contribution and translation. Please
e-mail
to us.