In Paris, I often see lots of people who wear a white shirt, black suits and a black silk hat. Few days later, after I moved to Paris, I learned that they are Jewish and I started to be aware of them. As a melting spot, there are several communities in Paris based on ethnicity. For example, Japanese's community is in Opera District and Chinese community is in Belleville neighborhood and 13th arrondissement. I visited the collection exhibition at the Museum of Jewish Art and History which is located in the Jewish community; 3rd arrondissement of Paris.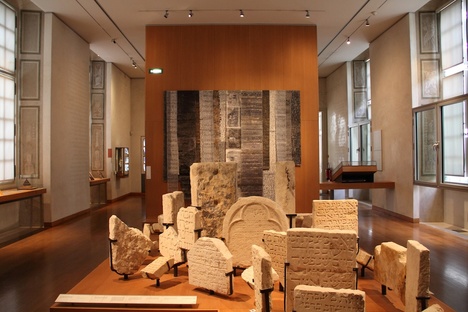 As the name of the museum describes, The Museum of Jewish Art and History traces the history of Jewish in France through their ornaments and arts. At first, I thought that it was just an ordinary exhibition to show the permanent collection of contemporary art. However it had very deep contexts.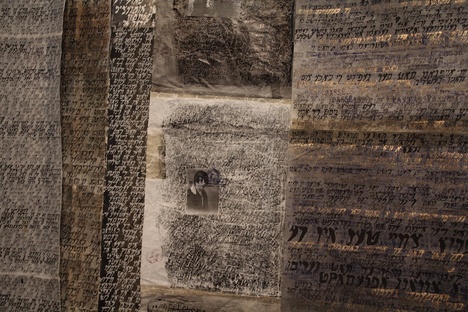 For instance, Serge Lask's installation "Kaddish" is displayed with Hebrew stone monuments near the entrance. By collaging the classic language which is the root of the Jewish, the difference of times is intersected.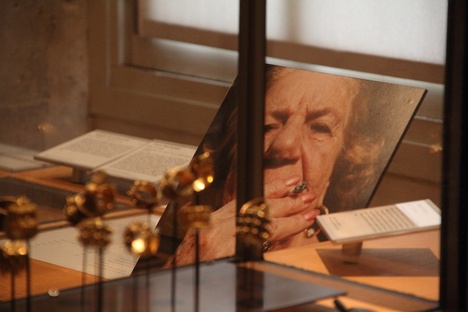 Also, Didier Ben Loulou's documentary photographs of Jewish in France are displayed with the biography of his subjects. It let the viewers understand the details of their background. Above them, a picture of a woman smoking a cigarette with a Jewish ring on her finger was very impressive to me. The picture is displayed with actual Jewish rings. The way of the installation made me think about her background.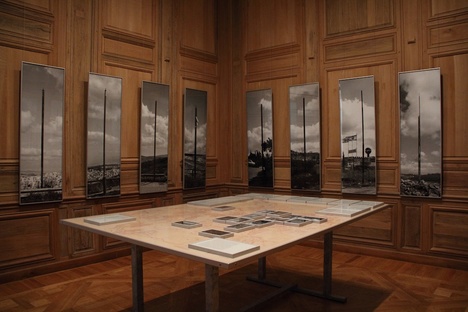 Sophie Calle's installation with photographs and texts seems like a conceptual art in a first glance. The subject of the photographs is "Eruv", a post to show the territory where the religious precepts become ineffective. Surrounded by these pictures of Eruv in Jerusalem, there are interviews on the table at the center of the room.
The exhibition gives a definition of Jewish history in France in different view through their art. The historical literatures and objects are displayed with related contemporary art and they complement each other. The viewer not only understands the history of the Jewish, but also the important aspect of art. The artwork by Christian Boltanski, Kader Attia, and Anne Valérie Hash are also on view.
A journey through the MAHJ's Contemporary Collection
Date: 3rd July – 11th September 2011
Place: Musée d'Art et d'Histoire du Judaïsme
Address: 71, rue du Temple, 75003 Paris
Admission: 6.8 €
Tel: +33 (0)1 53 01 86 65
http://www.mahj.org
Text: Shotaro Okada
Translation: Fumi Nakamura
Photos: Shotaro Okada

[Help wanted]
Inviting volunteer staff / pro bono for contribution and translation. Please
e-mail
to us.