"Where is it I've read that someone condemned to death says or thinks, an hour before his death, that if he had to live on some high rock, on such a narrow ledge that he'd only room to stand, and the ocean, everlasting darkness, everlasting solitude, everlasting tempest around him, if he had to remain standing on a square yard of space all his life, a thousand years, eternity, it were better to live so than to die at once! Only to live, to live and live! Life, whatever it may be!… How true it is! Good God, how true! Man is a vile creature!… And vile is he who calls him vile for that." – Fyodor Dostoevsky – Crime And Punishment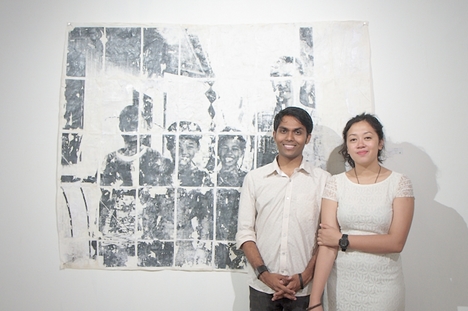 Man as a (helpless and hapless) creature subject to social and moral arbitrariness shapes the art of CAPITAL – a mixed media exhibition that paints a bold statement of artists' Seelan Palay and Shikin Ali's perspectives towards the death penalty.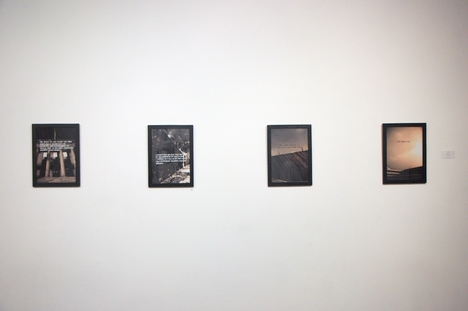 The germane context of Singapore – infamous for her mandatory death penalty- heightens the political sensitivity surrounding this exhibition. Outcries from human rights activists over the years have oft condemned the country's system as draconian and many a time unjustified but little headway has been made in terms of engaging the public or questioning the continued relevance of this law.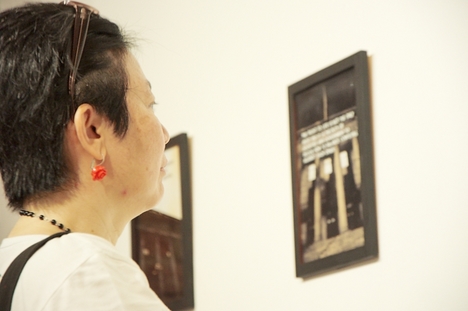 The problem that plagues exhibitions so definitely entrenched in such an overwrought and heavy issue is that one often comes away with a feeling akin to having been run over by a truck – one that is over-capacity in polemic. CAPITAL manages to circumvent this by keeping many of its pieces open-ended, encouraging the viewer to ruminate on the issue at hand.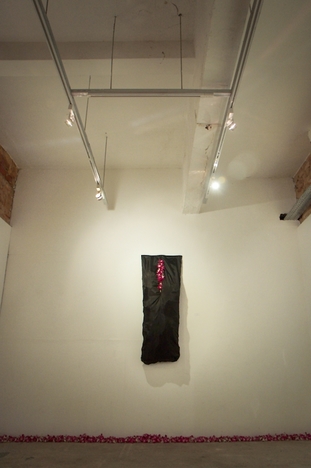 There is an ironically poignant beauty imbued into this exhibition. Selected prose from 'Once A Jolly Hangman' by Alan Shadrake – who has been imprisoned for insulting the Singapore judiciary- is emblazoned across nostalgic photos of Changi Prison; sunlight casting an almost romantic hue on the facility. A black body bag is hung against a stark white wall, amaranthine orchids falling through a small opening onto the grey concrete ground. Clock faces, printed with the haunting expressions of individuals who were sent to the gallows, have its hands halted at the precise time of their hanging. One sole clock is left ticking at the other end of the wall for the unclosed case of Yong Vui Kong, a young drug trafficker who is in the process of appealing against his sentence. It is all at once jarring yet lyrical.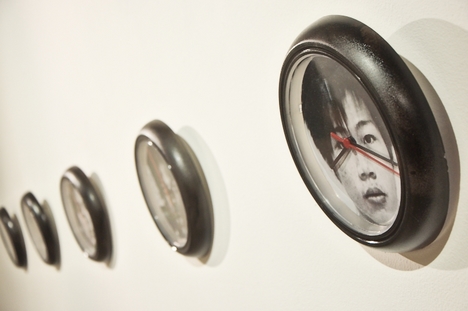 But such open-endedness may have worked against the artists in the case of (helpless and hapless) individuals who have nary an idea of the issue. Many in Singapore do not question the implications of the law that is largely seen as part of the status quo. Dialogue between art piece and viewer could well remain lukewarm if not strangled.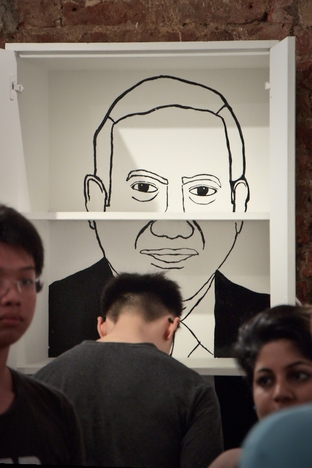 What is truly triumphant in this exhibition then is the use of art to lend beauty to what is seemingly grotesque, to make palatable what is shunned, to cast light onto dark realities- lending new angles and perspectives to Man's conflicting vileness, vulnerability and above all, agency.
Artists' Seelan Palay & Shikin Ali will hold their next collaborative exhibition 'ASYLUM' in April 2012
CAPITAL
Date: 21st – 26th May 2011
Place: Post Museum
Address: 107+109 Rowell Road S209033
Tel: +65 6396 3598
http://www.post-museum.org
Text: Rachel Alexis Xu
Photos: Rachel Alexis Xu

[Help wanted]
Inviting volunteer staff / pro bono for contribution and translation. Please
e-mail
to us.