There is an expression that I specially would like to refer to now –"good people, find each other". Surely, several examples come to your mind but, that was what actually happened with Swedish fashion brand Hope. Ann Ringstrand and Stefan Söderberg together have achieved a path nearly 10 years established in the market. Due to their way of thinking, who truly knows about product design and textiles, plus when quality comes first, now Hope spotlights the Swedish fashion profile worldwide.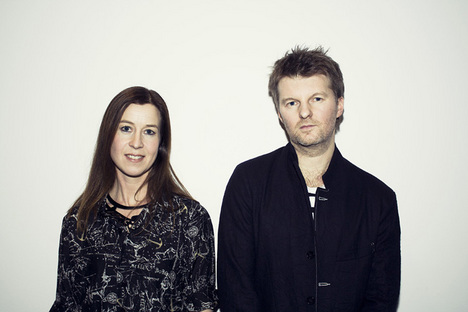 Photo: © Victor Moreno
What took you to start up your own brand?
The passion to create a nice, ecstatic and personal concept.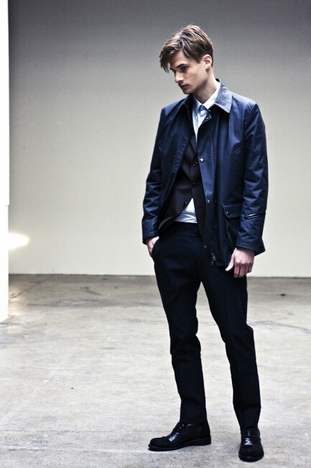 © Hope
What was the link between both Anna and Stefan by then?
We where friends from working in H&M buying office.
Why did you start with womenswear?
We thought that our Hope style for Women was missing on the market.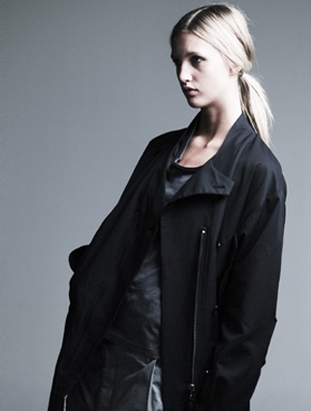 Spring Summer Collection 2011 © Hope
How did it turn out into a masculine work wear inspiration?
We love the well-made handcraft that is often included in men´s wear and wanted to add this value into our women´s design. We also think it is so attractive with a woman in baggy Men´s Trouser. Cool women are more desirable than obviously sexy ones, we think.
Different artists, actors or musicians can be seen wearing the brand proudly. How is this interaction?
We are often asked by artist to cooperate with us instead of the other way around. We prefer it that way because then we know that they honestly love our brand and will represent it well.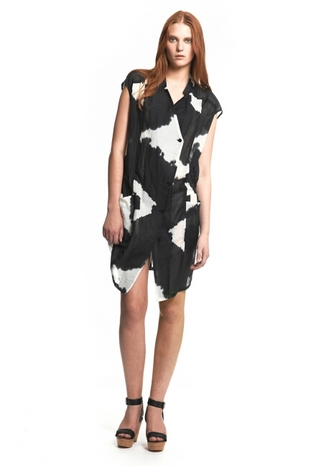 Spring Summer Collection 2011 © Hope
Irina Lazareanu was your face for the SS08 collection. How was the experience?
Irina is a true super-model and she really made the collection grow when she wore our design. The way she moves in a photoshoot, you realize she is more than a model she has a personality that is noticeable.
Any other artists you teamed-up with?
We also worked with musician and It girl Coco Sumner for Spring 09 collection and she will be the face for the upcoming campaign. Coco is such a talent and a lovely person. Coco is such a tallent and a lovely person. She performed some new songs for us during the photoshoot in Stockholm that you can view on YouTube video, which already reached more than 150,000 views.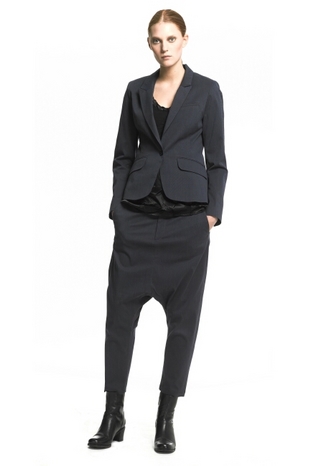 Spring Summer Collection 2011 © Hope
Quality is prior fact for Hope. How it is represented in production process and fabrics themselves?
We buy all our fabric on the fair in Paris. Most of our material are from Italy and Japan because they are the master of quality and new developments. We love subtle structures and mini pattern in our qualities
"Cap of the North" is your latest collection to date. You got inspired by northern surrounding for both, styles and materials.
For this season also the context of the model casting is reflecting the Swedish tradition of openness and diversity, necessary for a creative society and development, we think. The choice of cast resulted in trading the traditional runway concept for a film presentation.
I see: music credits produced by Hope.
We have a creative team in-house that loves music and are talented in producing and mixing music for all our shows and films.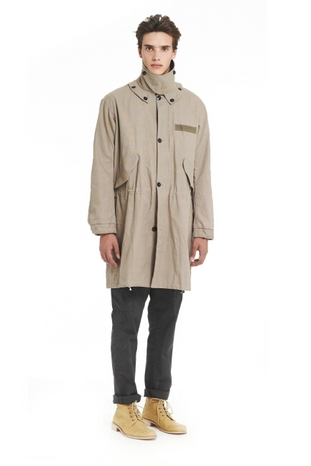 Spring Summer Collection 2011 © Hope
Please tell us about some favorite items to illustrate this collection.
My favorite Piece is the Cape Coat in Camel. This piece give you the opportunity to wear it layered and make the garment underneath visible. The Camel colour we find to be the most important shade for the AW11 season.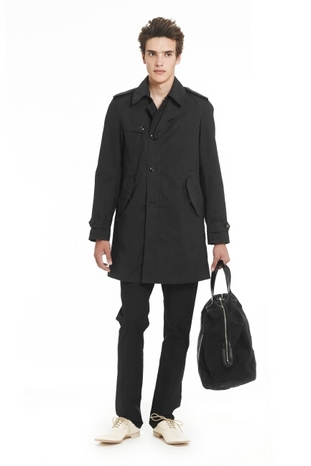 Spring Summer Collection 2011 © Hope
Samis are the natives, indigenous people from Sweden. Which are the values for you about them?
We love the handcraft tradition and the ethnic influence that you see in details such as pewter bracelets.
You just opened a new flagship store in Vasastan, a nice neighbourhood in central Stockholm.
We believe that because Stockholm is growing as a capital city people tend to stay in their hood during nights and weekend and like to eat and shop near by. Also Vasatan is a typical area where a lot of our customer live so it was quite easy to believe in this particular location.
Hope Shop Odengatan
Odengatan 70, 113 22 Stockholm, Sweden
Opening hours: 11:00-18:30, Saturday till 17:00, Sunday 12:00-16:00
(Closed every Sunday in July)
Tel: +46 (0) 8 30 70 60
odengatan@hope-sthlm.com
http://www.hope-sthlm.com
Text: Victor Moreno

[Help wanted]
Inviting volunteer staff / pro bono for contribution and translation. Please
e-mail
to us.