Contemporary sculptor, Jean-Marie Fiori, is having an exhibit in cooperation with the Galerie Dumonteil in Shanghai. The exhibit focuses on art of animals captured from new perspectives. It will be running until the end of August.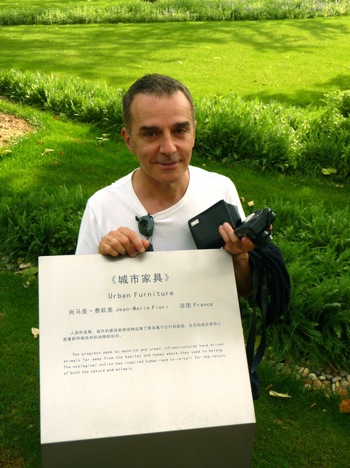 Fiori was born in 1952 in France and lives in Paris. He has worked on painting, mural painting, and sculpting for a long time and has finished many projects. After twenty years of working as an artist, he decided to focus on sculpting and has been searching for a natural fusion of architecture and sculpture. Works by Fiori are possessed at gallery, Pierre M. Dumonteil, in France and also owned by various age groups of individual collectors in Europe, the United States, Asia and the Middle East.
We know that you have great artistic experience. Is there any area that you particularly like? Would that be sculpting or painting?
I first started to like painting, but I could not find a way to make myself satisfied by painting. Then, I started becoming interested in sculpting little by little. However, I could not give up coloring. I guess I could say that my favorite is colored sculptures. My experiences say that combination of solids and colors is amazing. Moreover, I feel like creating animal shapes enables me to express myself better than any other means.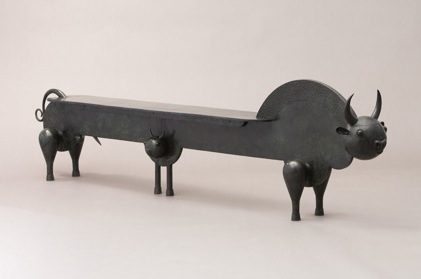 It seems the Chinese sympathize with your works. I guess they think that the bronze and marble used for your work reminds them of the bronze ware in the Qin Dynasty period and the brick and stone from the Han country. Are you interested in the Chinese art yourself?
Of course. No one should ignore the Chinese art. I kept going back to museums in Shanghai and had been greatly influenced by a beautiful bronze piece at the exhibition hall.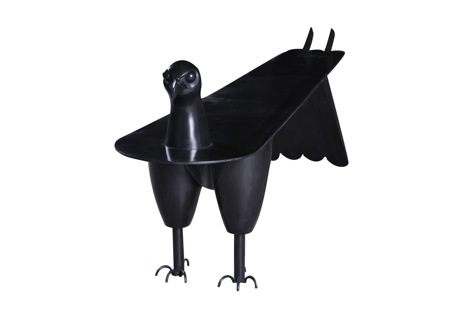 How long does it usually take for you to complete a piece? Do you have any interesting habits when you work on your pieces?

It's hard for me to say how long it takes. Sometime it takes only a few days. On the other hand, it could take several months. I have worked for three years on one complicated piece. Does it sound weird? I just do not want to do anything but making art.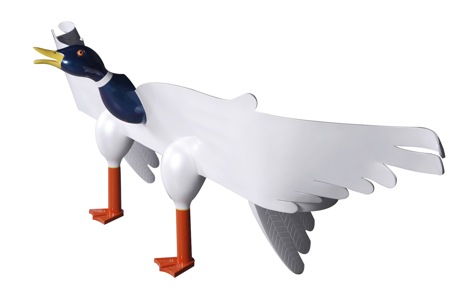 You compare yourself to a castrato singer. Are you a fan of a famous Italian singer, Farinelli?
Farinelli is an amazing Italian singer from the 18th century, However, when I talk about this, it is a metaphor. My body is an adult body, but my heart is pure like a child. I would like to keep myself that way. Castrato singers keep their voices high after they have grown to adulthood. I love baroque opera and castrato singers' voices. To be honest, I used to be crazy about singing tenor in class and practicing for my vocal lessons when I was young.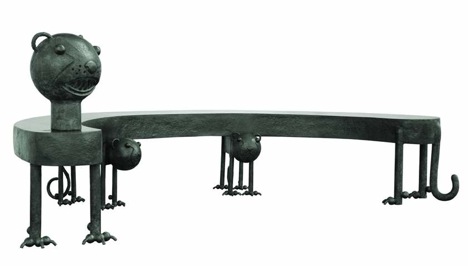 What is your epitaph going to be?
What a strange question! My epitaph will only be my name, my birthday and my death date. If I have to write something else, I'll quote lines from poems by Saint Peter. His words inspire me very much. His life was like a flower. My name, Fioli, signifies flower as well.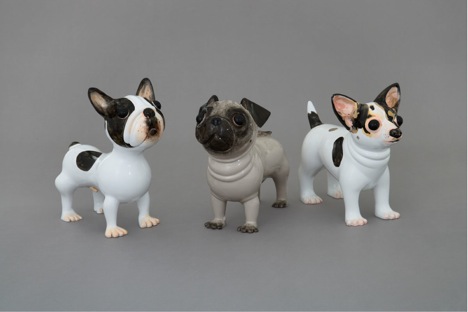 Do you like Shanghai?
Yes, I do very much. Ever since I arrived here, I have wanted to explore the city so much. China has a long history and a rich culture. I feel excited as if I were a tourist from Vienna in the 13th century or a member of an inspection team from New York in the 1930's when they visited China. Shanghai does not have more than two areas that look the same. Restaurants look very fancy and people's pace is very fast. Everything is very influential to me.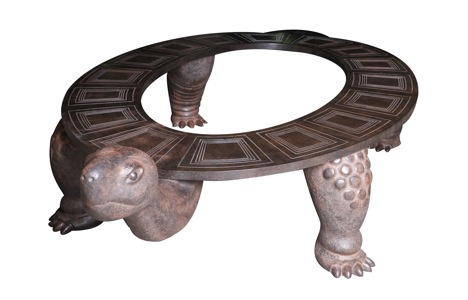 What is your motto towards art?
To make people interested in my works and love them.
Contemporary Plastic Art of Animal Principle
Date: May 16th – August 31st, 2010
Opening hours: 11:00-19:00 (Closed on Sundays and Mondays)
Place: Galerie Dumonteil
Address: 153 Jumen Road, 200023 Shanghai, China
Tel: +86 21 6122 0981
http://www.galeriedumonteil.com
Text: Emma Chi
Translation: Yumiko Miyagawa

[Help wanted]
Inviting volunteer staff / pro bono for contribution and translation. Please
e-mail
to us.