Natsuki Arai
An emerging creator who depicts opposites and inconsistencies with analog and digital styles.

The very first cover design for SHIFT 2010 is a work by Natsuki Arai who has worked on the visual for the last page of SHIFT 2010 Calendar. Based in Tokyo, Natsuki Arai has been working on illustrations as an individual creator and also as one of the members of Tokyo Illustration Center, exploring his works with sophisticated lines. We interviewed him about his recent activities and works.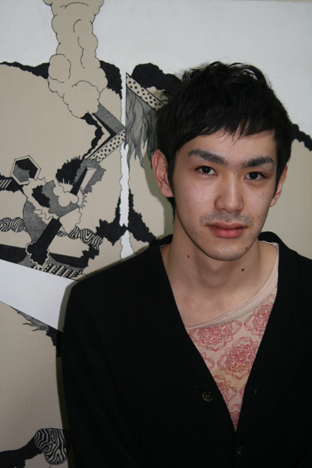 Please introduce yourself.
Natsuki Arai. Born in Nagano, I am 23 and currently live in Tokyo. I am a member of Tokyo Illustration Center and work on my individual works as well.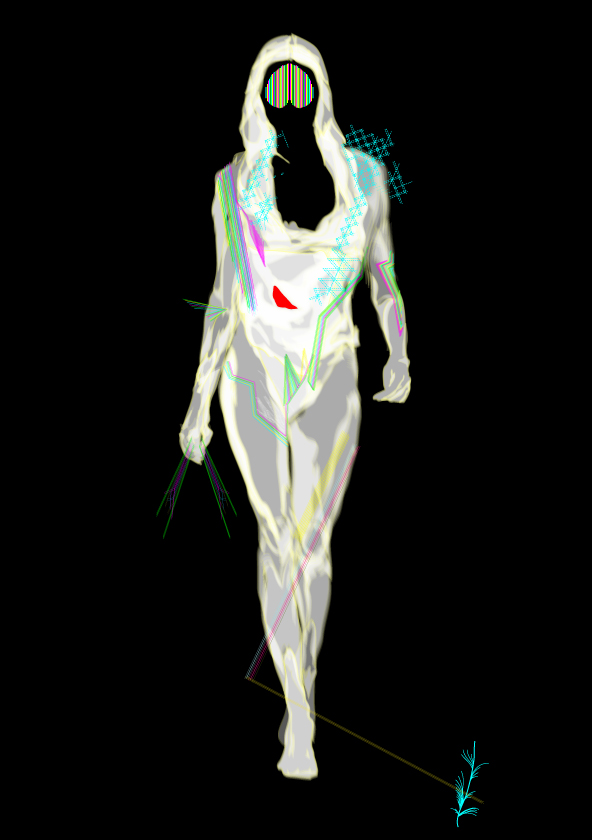 Submitted work for "Soen Award" / Natsuki Arai + Yohei Onuki

What you have done for your creative works so far? Please let us know your recent activities.
I won the grand prize for the second Illustration Competition "NOTE-TEN", exhibited works at the Japanese fashion brands joint show held in Paris, and did exhibitions as Tokyo Illustration Center. Recently I showed my work at an event Voilà, Vantan! held at the old French Embassy.
Also, a fashion designer Yohei Onuki and I have entered our collaborative work for the Soen Award Competition and passed the first screening and we are now working on the next stage.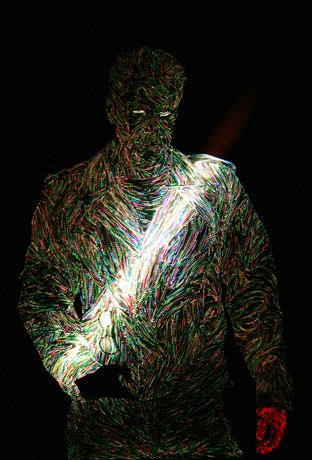 Voilà, Vantan! exhibited work, old French Embassy, 2009

How did you start work on illustrations?
Of course I like to draw, but I got repulsive to the pop things as I learned drawings at art school. Since then I started to illustrate in a current style.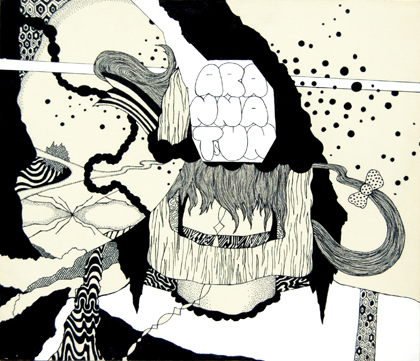 On your website, I saw 2 opposite styles of different illustrations, like one in digital and the other in analog. What method do you use for working on each style? Also, are there any theme or concept for each style?

As far as the original work goes, I consciously try to depict something opposite and inconsistent because I like them. In the point of view, I think I have a same theme for both styles. I depict various opposites for each work, so I will be glad if you look at it as well.
I like shapes rather than colors, so I try to give an impression of shapes, by reducing impression of colors with using monochrome colors for the analog style and various colors for the digital style evenly.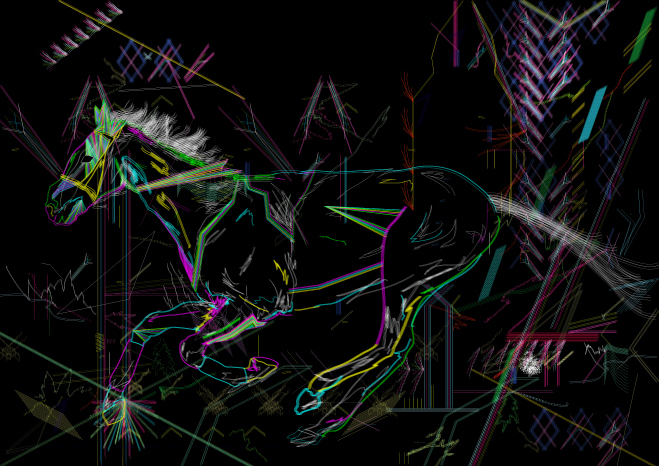 What do you get inspiration from? Could you talk about your working process?
I think I get inspiration from most of things, but when I actually work on my work, I don't directly link with them and start working with drawing lines unconsciously, adjusting them, and leaving some of them and changing the rest...
I aim to express both self-expression that is unconstrained by stereotypes and trying to my way over to the audience in a piece of my work.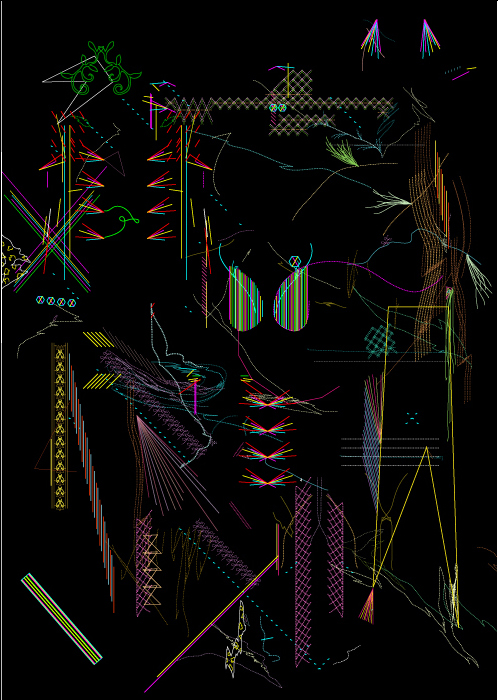 Selected work for SHIFT 2010 Calendar

How did you decide to make your entry to SHIFT 2010 Calendar Competition?
I have seen selected visuals of the past competitions on the site and I wished I could show my work as a part of the calendar.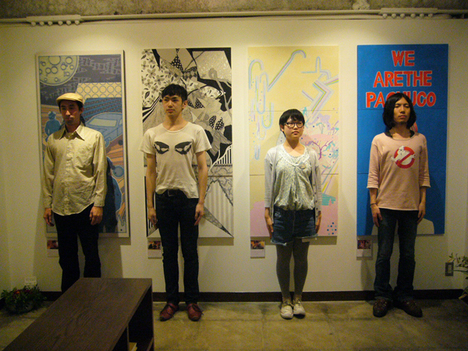 Could you explain more about Tokyo Illustration Center? What do you work on with the group?
It was formed by an illustrator Hideki Tanaka, and 3 additional members including myself became the new member after 10 years from its start, in 2008. While each member works on their own, we do illustrations, exhibitions, live paintings for the Center.
We are looking for more jobs for the Center!

Please tell us about your work for the SHIFT cover.
It is "Shi fu to" (means SHIFT in Japanese) using many shift keys.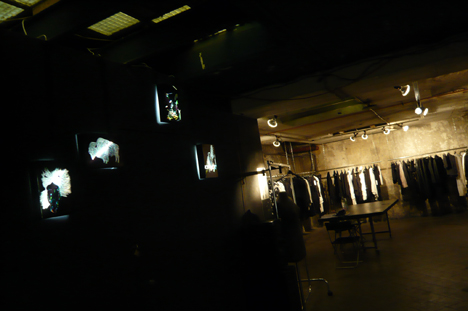 Works exhibited for the Japanese fashion brands joint show held in Paris, 2009

Do you have anything you like to try next?
 
To let more people know myself, I aim to make more attractive works.

Please share your future plan with us.
Currently I am working on the third exhibition of Tokyo Illustration Center as well as my first solo exhibition. I am glad if you could check on my website.
Thank you for reading to the end.

Text: Mariko Takei