Autumn mood at the Biennale…
What is left of Venetian art glamour once the days of summer are counted?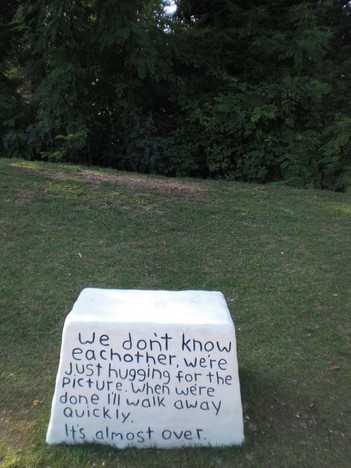 Shame on me: after skipping the opening of one of the greatest art events this planet has to offer, I had still not been to Venice for for the breathtakingly important 53rd edition of the Biennale d'Arte in early September. Since I skipped the fashion obligations that would have called me to New York and London, I mused that I could at least busy myself with some belated commitment to art. And off I went to la bella Venezia: one of the world's most beautiful cities and one where you run a 100 % chance of getting lost in some unpenetrable Calle, Sottoportego or Ramo when looking for forlorn art pavilion outside the Giardini. Months after the opening, I found myself rummaging through the remains of the Biennale, trotting lightyears behind the glamorously jet-setting international art élite.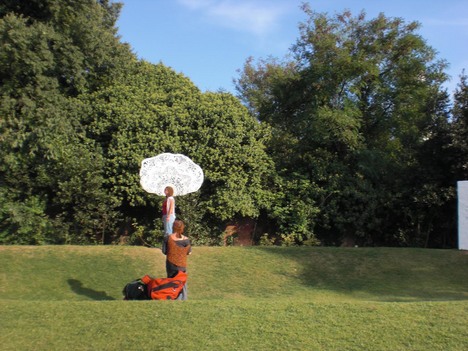 Anyhow, the good thing about NOT being there for the Biennale opening (besides not being obliged to write about it immediately and therefore having to fight for a seat AND a socket in that enormous "sala di stampa" where an electricity breakdown to the detriment of your electronic equipment is not an impossibility…) is that others have already scanned the territory for you. So in some way you already know what's hot and what's not. Generally speaking, at least. Birnbaum's Fare mondi show in the Arsenale, I had been told by tireless colleagues, was a good one – after personal inspection, I feel inclined to disagree despite the undisputable quality of certain exhibits.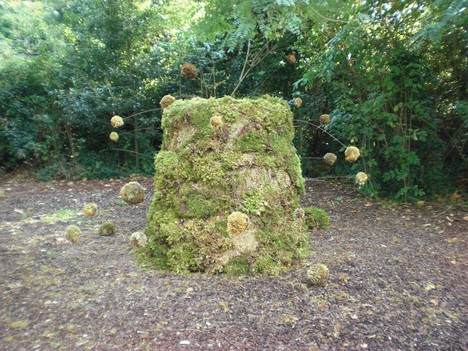 A fantastic stopover was the newly opened rear part of the Arsenale grounds, which harboured several insightful installations by Miranda July and a miniature land art plant-sculpture by Simone Berti. An entertaining and original must-see indeed, despite the thousands of insects biting the poor visitor – a first unpleasant side effect of visiting the Biennale grounds in late summer, by the way.
And then, after going through the countless reviews of the Biennale, there are some artworks you are especially eager to see. And yet – don't count on them in September. I already found out about this four years ago when I also went to Venice in late summer and was dying to see Pipilotti Rist's installation in a church, which had been removed just days before I arrived after hefty interventions by some members of the parish. Besides that, I was also looking forward to Olafur Eliasson's "Your Black Horizon" pavilion (closed for maintenance back then – I was lucky though and got to see it this summer when visiting Dubrovnik, since it now rests on the stunningly beautiful island of Lopud in the bay outside this Croatian marvel).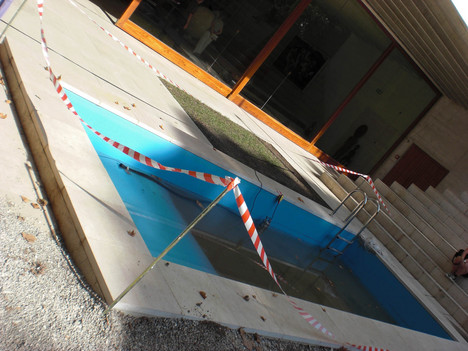 And this time around, I was impatient to see "The Collectors" put together for the Danish and Nordic pavilions by the artist duo Elmgreen & Dragset. The exhibition is mind-blowing, but imagine how disappointed I was when I got there and found the landmark installation outside the Nordic Pavilion (the drowned corpse of a collector floating in a swimming pool) dismantled. No way of denying it: Venice in September is decidedly a different place than Venice in early June (and I'm not talking about the weather).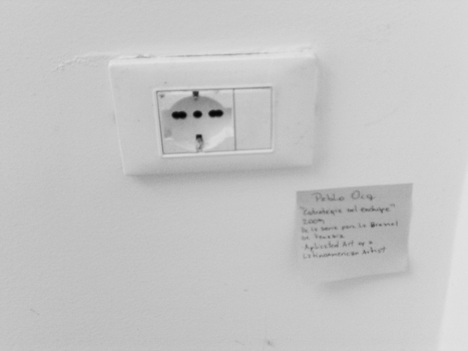 Besides smiling at somebody's feeble attempt to smuggle in some guerilla art (quite wittily, somebody had left sticky notes in the German pavilion and made the attempt to add an extra dose of arte povera in situ), I found the public art installation of bicycle frames without wheels elsewhere in the Giardini very poignant: for a moment, I even asked myself whether they were the leftovers of some fully functional bikes left there two months earlier.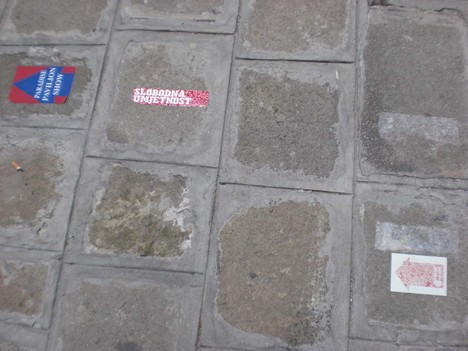 Outside the Giardini and the Arsenale, and despite its endless beauty, Venice is a tricky place. The Biennale organisers know about the labyrinthical nature of the city, and that's why stickers serving as street signs lead the way to the numerous rented palazzi that house national pavilions outside the main Biennale grounds. The only problem: in September you can still see some of these street sign stickers, but trying to decipher them takes about as long as walking up and down the neighbouring streets until you found what you are looking for.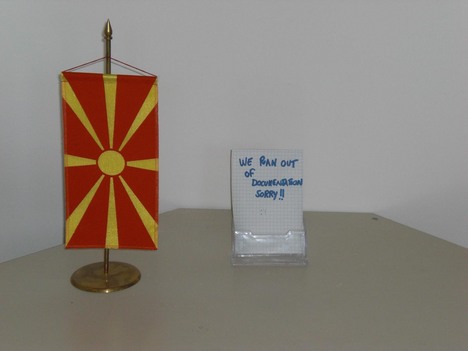 Another tricky detail are certain mechanical artworks that stop working after prolonged use (let's not forget about the damp climate in Venice): for instance the chainsaw object in the Latvian pavilion, which made me really curious about what it could have been like, had it worked. Moreover, certain pavilions run out of documentation and info material – the staff at the Macedonian pavilion did their best to compensate for this with their outspoken nature. In the worst of all cases, an exhibition venue may even become unidentifiable due to a missing entrance sign (after heavy rainfall, the poster outside Atta Kim's "On Air" exhibition had fallen off and revealed the structure underneath, a recycled post from the 2007 exhibition).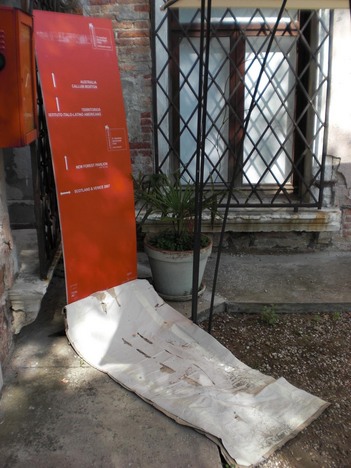 A list of the remaining highlights "under deconstruction" could include the incredibly damp Georgian pavilion (where a mouldy sofa looked like something you'd rather not want to sit on), the theft of two video projects from the Luxemburg pavilion or, impossible to beat, the tiny heap of dog poop I found lying under a painting in the Armenian pavilion. All of this notwithstanding, the aim of this comment is not to state that the Venetian Art Biennial is less of a delight in late summer and that you absolutely have to go there in June or July.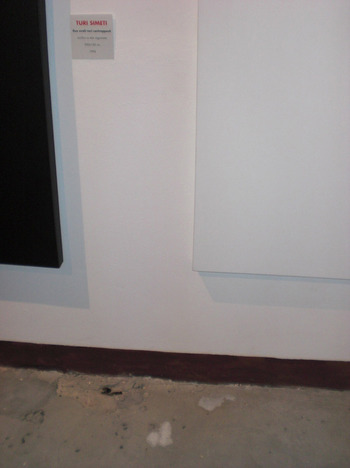 Rather, the point I want to make is that the Biennale d'Arte is an ever-changing event that presents a completely different face to visitors two or three months after the opening. Despite (or thanks to?) everything that is now dysfunctional, the Biennale in autumn is a very likeable, pleasant and pretty unhysterical event. A true Biennale-lover should probably go there twice.
The 53rd La Biennale di Venezia (Venice Biennale)
Date: 7th June – 22nd November 2009
Place: Venice
http://www.labiennale.org
Text: Daniel Kalt, ParisVienne.blogspot.com
Photos: Daniel Kalt, ParisVienne.blogspot.com

[Help wanted]
Inviting volunteer staff / pro bono for contribution and translation. Please
e-mail
to us.