AUSTRIAN WOMENSWEAR DESIGNERS
As the second part in a series of designer portraits realised in collaboration between Shift magazine and AUSTRIANFASHION.NET during the Austria-Japan-Year 2009, this article invites you to take a closer look at four Austrian designers specialising in avantgarde fashion for women. Even though they might not (yet) be globally functioning household names, all of them are actually very well known in Japan. Maybe better known even than in their homecountry, believe it or not. But then again, in terms of fashion consciousness, Austria is ever so far from being as daring and open-minded as Japan.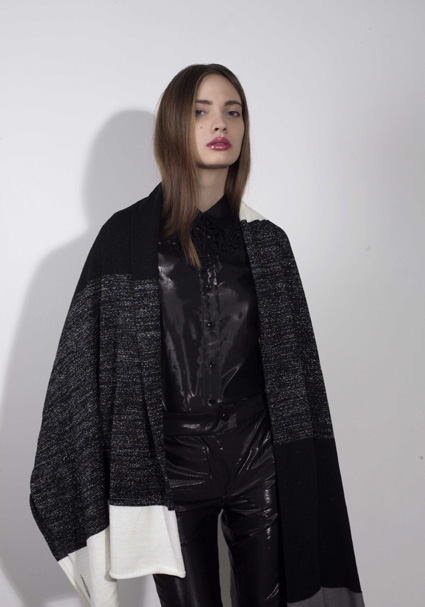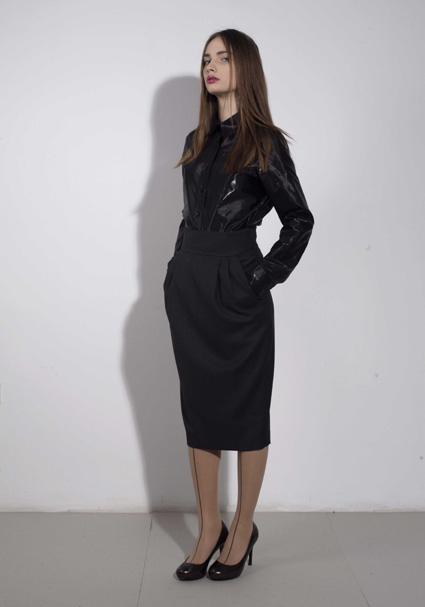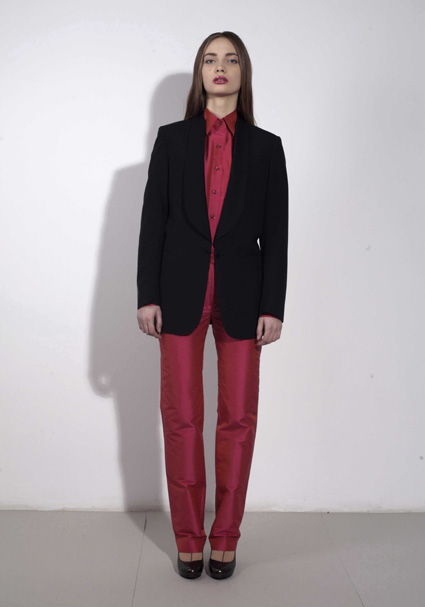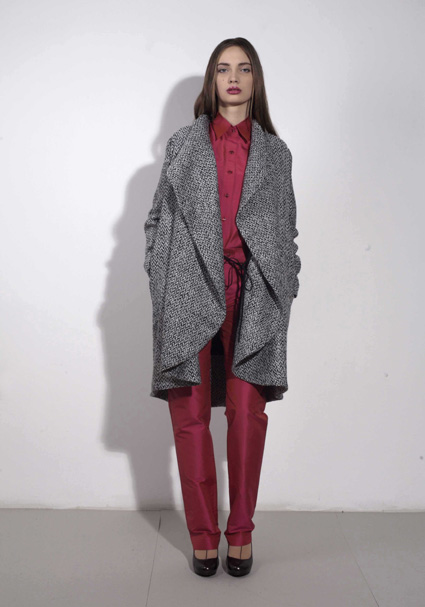 © Claudia Rosa Lukas, Photos: Yvonne Kaufmann
Claudia Rosa Lukas
Like most Austrian designers of international renown, Claudia Rosa Lukas graduated from the fashion masterclass at Vienna's University of Applied Arts where she studied under Vivienne Westwood, Helmut Lang, and Jean-Charles de Castelbajac (what a mixture of aesthetics!). Her outstanding design abilities were officially acknowledged when the designer received the important Fashion Award of the City of Vienna. 2002 saw her among the finalists of the acclaimed fashion and photography festival in Hyères / Southern France, which is broadly considered as one of the world's hottest spots for talent scouting. Genuinely interested in all goings-on in related creative fields (architecture, media art etc.), Claudia Rosa Lukas uses fashion as a funnel for all of them. She has also worked for the theatre and Vienna's world-famous State Opera. Claudia's fashion can be characterised as a sober yet refined approach of the image of a modern working woman who gladly does without great ado and frou-frou. That is not to say, though, that her garments are devoid of all playful elements. Influences from casual streetwear merge with the attempt at creating an upscale "Madame Look" (very compatible with the demands of her US clientele) and assure Claudia a following of detail-loving individuals.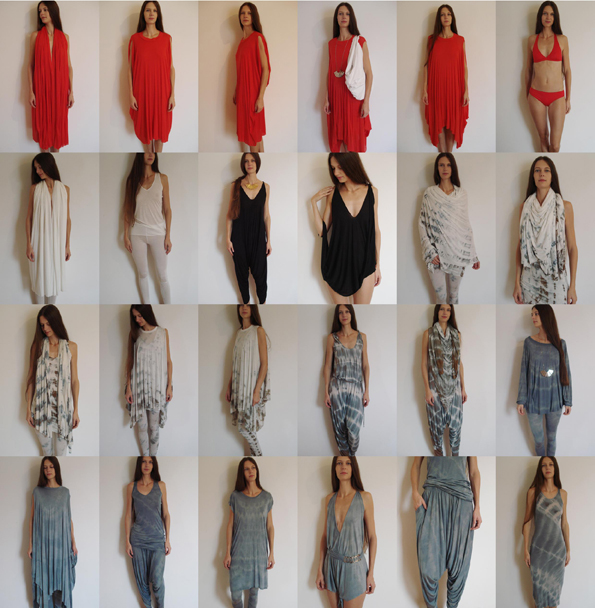 © Awareness & Consciousness, Photos: Bettina Komenda
Awareness & Consciousness
If ever there was a programmatic name for a fashion label, Christiane Gruber would be the one designer to pull it off with "Awareness & Consciousness ". Initially conceived as a joint project with jewellery designer Anneliese Schrenk, the brand is now solely a carrier for Gruber's immediately recognisable work in the field of fashion. Another graduate of Vienna's University of Applied Arts (studies under Castelbajac, Viktor & Rolf and Raf Simons), Christiane has elaborated her characteristic design signature over the past five or so years, and her efforts have paid off. Repeatedly a fashion laureate (Fashion Award of the Ministry of Cultural Affairs in 2002, Vienna Ringstraßen Gallery Award 2007, Austrian Fashion Award 2008), Christiane Gruber never stopped believing in the potential of her brand. She is present in Paris during the Prêt-à-Porter fashion weeks and has found a faithful clientele that cherishes the soft and floating silhouette of her designs. A key element is certainly the combination of simplified tailoring patterns with delicate jersey fabrics that are elaborated into tunic-like shapes and feather-light jumpsuits. Another fascinating detail are the delicate graphic adornments that she conceives to embellish her clothes and are often created by the skillfull master's hand.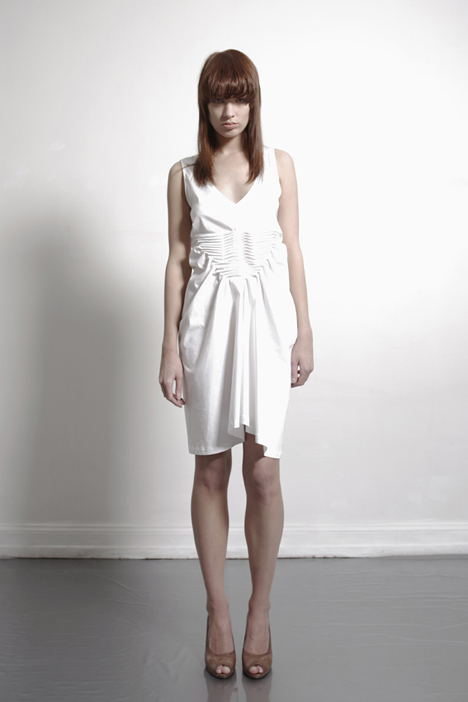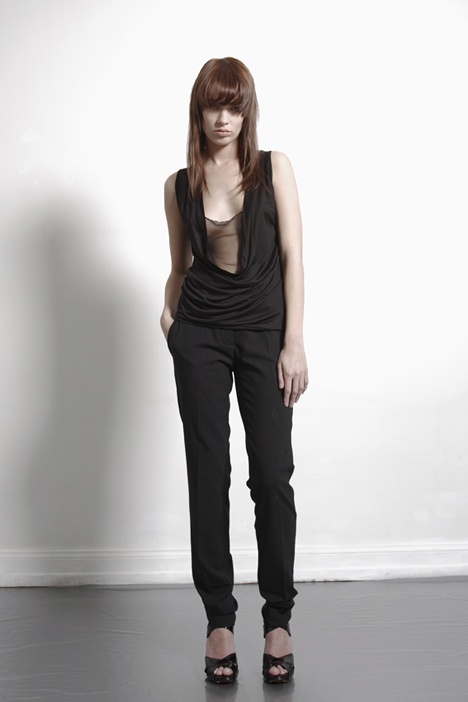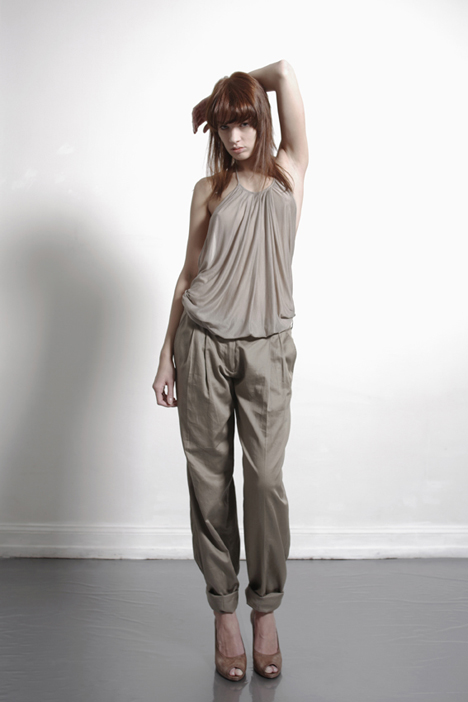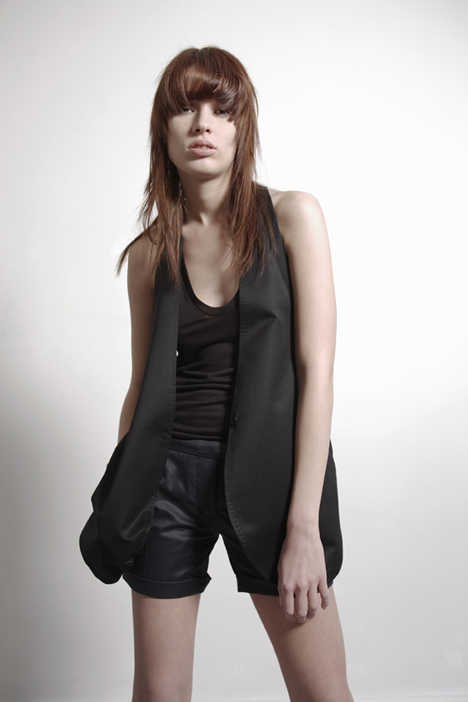 © Claudia Brandmair: Courtesy of Claudia Brandmair
Claudia Brandmair
From Vienna to New York and back, or something like that: Claudia Brandmair, once part of Marc Jacobs' design team in the Big Apple, set up her own brand in the early noughties and is a regular participant in Paris fashion week since 2004. Claudia was honoured with the Fashion Award of the Ministy of Cultural Affairs in 2002 and was selected by the Vienna-based design support programme "departure" in 2007 to receive funding for an international press and marketing initiative. But it is undoutably the designer's own merit to push forward her brand's continuous aesthetics with what seems like tireless effort and commitment. For strong colours and flashy looks you will search in vain when flicking through her lookbooks of the past few years. Rather, Claudia's interest goes out to reinterpreting strong silhouettes in a basic and reduced range of colours, introducing slight changes and transformations into apparently familiar looks and thereby bringing on an interesting twist in the evolution of her signature line throughout the seasons. Characteristic of her overall work with its clearness and simplicity, Claudia's current collection features well-known details from the past (transparent details and shiny fabrics) as well as a hint at something remotely different, such as a pleated, ruché dress front. Are we going to see more of this surprising playfulness in the future?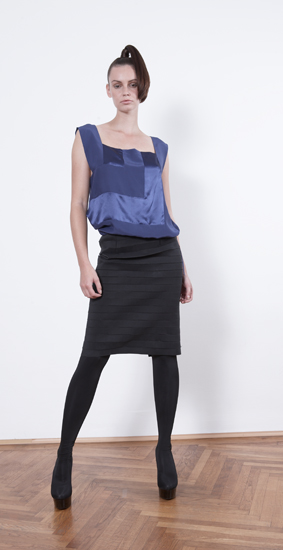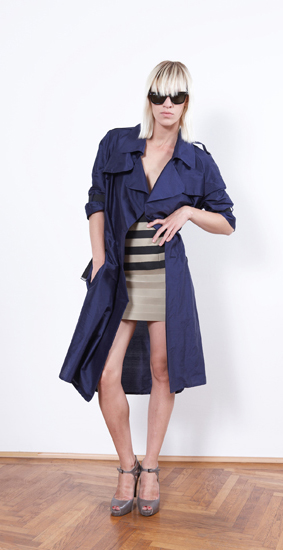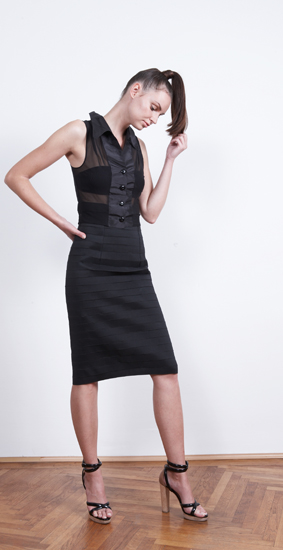 © Anna Aichinger, Photos: Irina Gavrich
Anna Aichinger
As a designer, you'd rather pick your collection titles well since they may stick with you for a while. Since Anna Aichinger's S/S 2008 collection entitled "Alphagirls", Anna's work never stopped being associated with a theme of self-confident working girls who know what they want and don't necessarily think that success on the job and a well-staged sexiness are incompatible. And that, almost needless to say, is quite in line with the designer's intentions: being sexy is not about cleavage and bosom or rising hems and buttocks but about a nonchalant self-assurance that can also be transported with the means of a less (openly) aggressive look that never even comes close to being vulgar or too outspoken. As one of the latest discoveries of Austria's fashion scene, Anna received the Fashion Award of the City of Vienna in 2006 and was distinguished as a designer with an interesting international portfolio during the recently held Vienna Awards ceremony. Anna will also be part of a joint presentation of Austrian fashion designers with funding by Vienna's Chamber of Commerce, scheduled to take place on April 9 and 10 in Tokyo.
A final remark concerning the images: Claudia Rosa Lukas has chosen to present Shift readers with a preview of her F/W 2009 collection, all other designers are represented with their S/S 2009 collection.
Text: Daniel Kalt from AUSTRIANFASHION.NET
[Help wanted]
Inviting volunteer staff / pro bono for contribution and translation. Please
e-mail
to us.