A journey to the creation world that has started with Makin Jan Ma is ongoing. Guiding now the road to the next area of creativity is Jez Tozer, a London-based fashion photographer who has approached the London's fashion scene through his exploration of his own photography and filmmaking. Zooming in the central part of humans through their movements with garment, he, with photography and film as his methods of representation, visualizes a series of human's motion, a hiding moment, invisible part of humanity and a fragile mind deep inside humans. He collaborates with various fashion designers and makes films, which can be found at SHOWstudio that is produced by Nick Knight, known for his film work for Bjork. While we are excited about his future creation, he now takes us on the journey further ahead.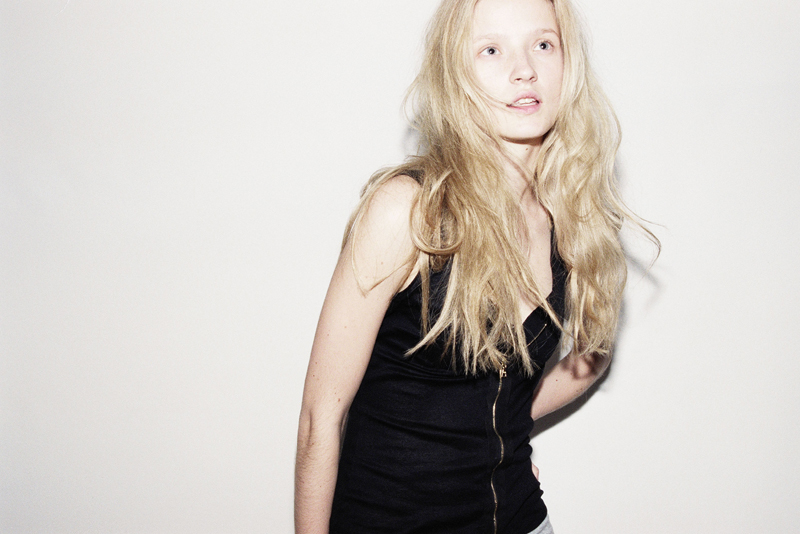 Alek at Select Verve © JEZ TOZER
Could you tell us about yourself including your background?
I had a very scattered childhood with a 2 year spell in Texas as well as a whole load of different places in England. As a result of this I suppose, I have learnt to embrace change. Whilst I was studying photography and afterwards while I was still finding my way I always worked in restaurants and it quickly became more than just earning a bit of extra cash. I love food and the more I learnt from the various chefs in London and finally at The Tresanton in Cornwall the more I enjoyed cooking myself. Cooking is very like photography in many ways and I tend to adopt a similar approach to both – no recipes, a respect for different flavours and how they mix, but most importantly good fresh produce presented in a simple and honest way.
I don't like my food to messed around with and the same goes for my pictures. Almost everything I do has to go through photoshop to get where it's going, but for me it is primarily scanning, cleaning up and proofing rather than comping, stretching or any of the other wonderful image manipulation tools at our disposal now. Working in restaurants and most particularly The Tresanton under Olga Polizzi, I learnt a lot about meticulous presentation and developed a much more honed attention to detail – funnily enough one of the few things I picked up along the way that in some way prepared me for working as Nick Knight's first assistant.
Could you tell us your recent activities or projects?
In the last 3 months I have done 3 short films including 2 for SHOWstudio and another for Makin Jan Ma. I've also worked with the artist Richard Watkins and most recently just got back from a 3 day trip to Ibiza. Ibiza Rocks are opening a hotel and 3 shops this season to cater for the growing demand for their gigs and the merchandise. I shot this seasons collection with them in and around the new hotel and on the beach. They're a great bunch of people to work with – I didn't want to come home!
I'm working in an ongoing project in London, which I'm hoping to take to New York. It involves a big sheet of canvas and models who I don't direct (and no it doesn't involve throwing paint around!) It is all about questioning the need for control at the final point of the image making process.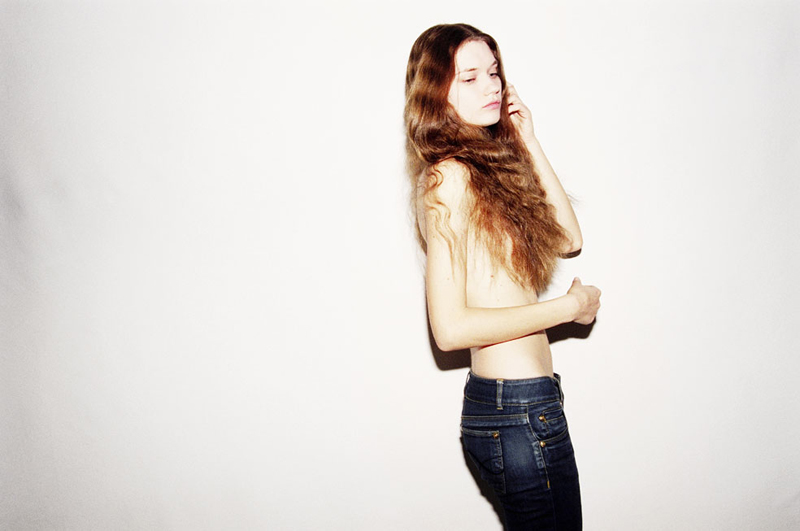 Lyoka at FM Models / Hair Halley Brisker © JEZ TOZER
Other projects coming up include a multi faceted project with Paul Davies who works with Visionaire and a project with a major sportswear label. Last but by no means least, I've recently been lucky enough to meet Nana and Brooke from Aganovich and am very excited about working with them this season.
Read more ...
[Help wanted]
Inviting volunteer staff / pro bono for contribution and translation. Please
e-mail
to us.