Craig Swann is on stage in substitution of Adobe. Strange, the main sponsor of the festival was supposed to be talking about "Flash Now and in the Future". I hope this situation has nothing to do with the Silverlight stand behind me 😉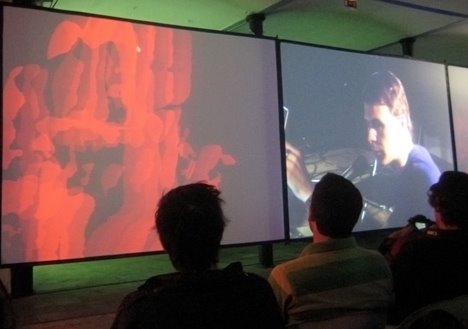 Craig Swann during his presentation
Craig talks about human computer interaction. He remarks that computers can hear and see, referring to built-in microphones and cameras that lots of computers have nowadays. Craig's work focuses on alternative ways of interaction with the machine, away from "unnatural" devices such as mouses or keyboards. Craig also hacks some hardware devices and make them interact with Flash applications as well.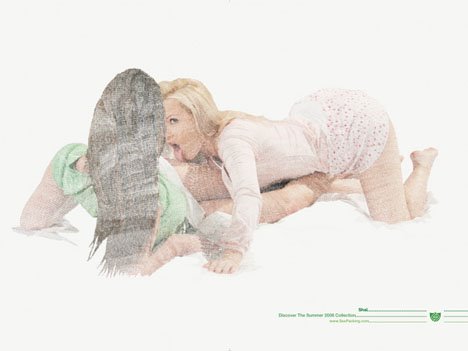 SHAI printed campaign by Agence7Seven
Agence7seven (Fullsix group) is a french advertisement and communication agency behind the porn campaign for the fashion label SHAI. Under the slogan "Don't be SHAI", they developed a very successful and controversial campaign based on a set of "very clean" porn films with all possible combinations: man-woman, man-man, woman-woman.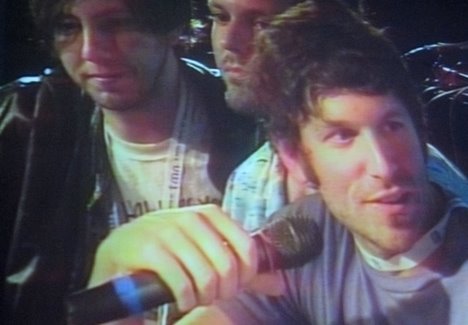 Gmunk (right) and Minivegas (left) during the Motion panel
The 2-hour motion panel introduces motion work of Minivegas, Onesize, Gmunk and is moderated by Lucas Elliot from Boolab. Specially interesting is the S4/C live action fromMinivegas, a voice-driven "live" interaction with video with really surprising results. Worth a check!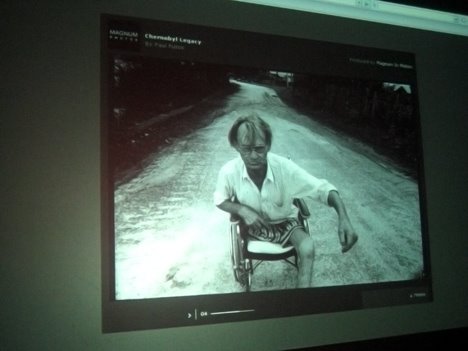 Magnum photos by Group94
Group94 is a small web design company located in Gent, Belgium. Besides a long list of international clients and recognised work; Group94 is also well known for having a sophisticated Flash CMS available to their clients. During their presentation, we can take a look into the work behind projects like Nokia nonstop living and EA Crysis is upon us; and an overview to several of their beautifully executed web productions. Group94's work is outstanding, and their presentation one of the best this year.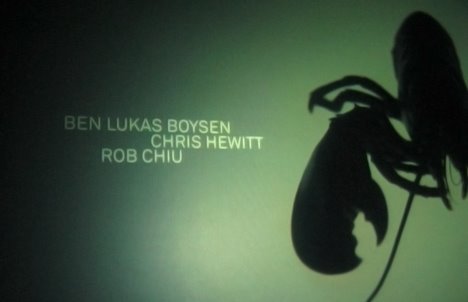 Scene of the OFFF 2008 credits
Rob Chiu, Chris Hewitt and Ben Lukas Boysen present the OFFF Lisbon '08 opening credits. Directors Chiu and Hewitt founded the collective Devoid Of Yesterday together with Ben, who's dedicated to design and produce the soundtracks of their films. Based in Yorkshire, London and Berlin, they work remotely and collaborate together in several projects. Although the narrative of some of the pieces is excellent; and the quality of animations, illustrations and sound are remarkable; I must admit that I feel a bit tired and saturated of the "Aphex Twin" look-and-feel (and sound!) of some of their pieces. Besides, the extremely loud sound has been a bit irritating in some moments during their presentation.
Read more ...
[Help wanted]
Inviting volunteer staff / pro bono for contribution and translation. Please
e-mail
to us.