He doesn't always show every person whose photo he took during the day, since what he saw and what he took are sometimes different. Even if he receives an e-mail from an upset person who is waiting anxiously for a post of herself, if he is not satisfied with every thing then he won't show it. "I prefer not to post rather than show a photo which makes people disappointed." He is a perfectionist. This is the reason why his photos don't just stay lying around at his place in London, but instead often whisk their way off to GQ, ELLE, Vogue, Cosmopolitan, the US, Denmark, Germany, France, Sweden, Chile, the UK, Japan. Magazines all over the world.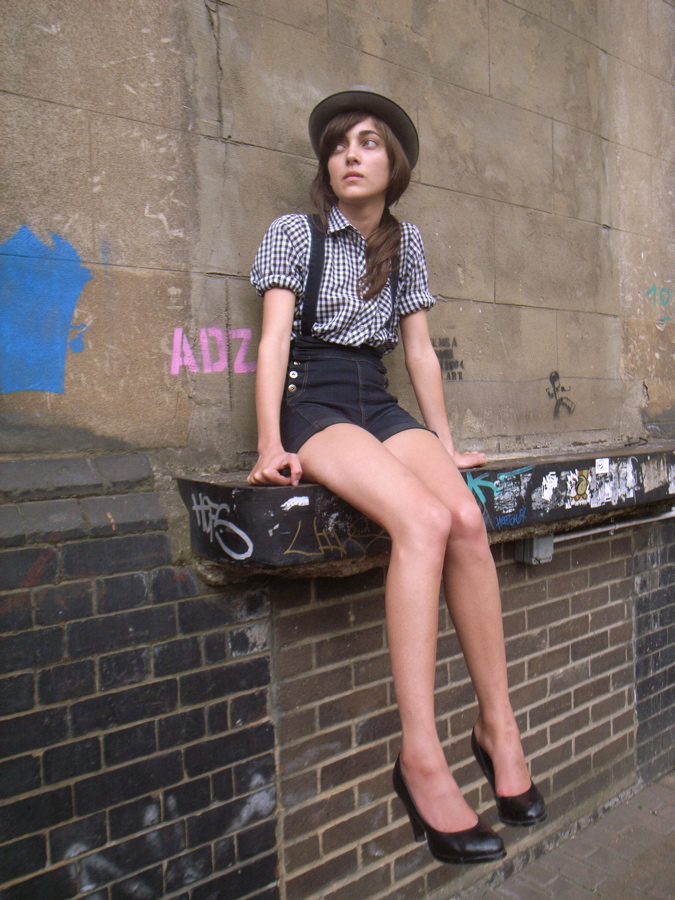 After posting his photos he settles down to post his bulletin on his Facebook page. One glance is enough to give you a glimpse into the mind of the man who is able to mesmerise people around the world with the styles he finds. "Doo-dah… Don't reproach this young lady not to smile!
With the introduction of the smoking ban, people seem to have stopped smoking, drinking and… smilling in the bars. I don't think it's sad. Why happiness should be obligatory? Do you really think that living in a wonderful cheesy land topped with ketchup, populated only by quarter pounds of teletubbies and protected by overfriendly anti-unhappiness cops buns erasing melancholic cucumbers, would help you to write, draw, paint, compose, dance, perform, clean your doghouse and make your life easier?"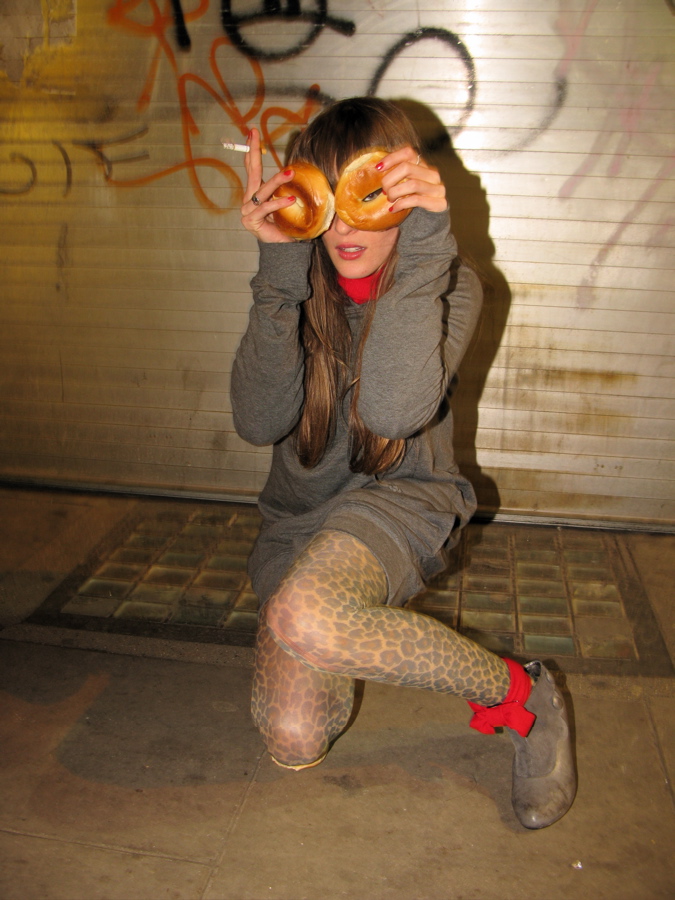 As he strolls around Brick Lane humming away to Chick Habit he jokes about how nice it would be to have an automatic camera in the front of his house so that he never misses any of the fashionistas passing by in the street. However, the only thing he can really believe in when it comes to getting the right shot is his own eyes. "I like both daytime and night," he says. "People show different clothes and expressions. Even for just one hour I like to go out…." He may be able to cut back on his sleeping time, but clearly wouldn't like to have to cut back on his face hunting time. He no doubt dreams about his next shots during his 2 to 6 hours sleep before waking to reply kindly to the many more admiring emails filling his inbox.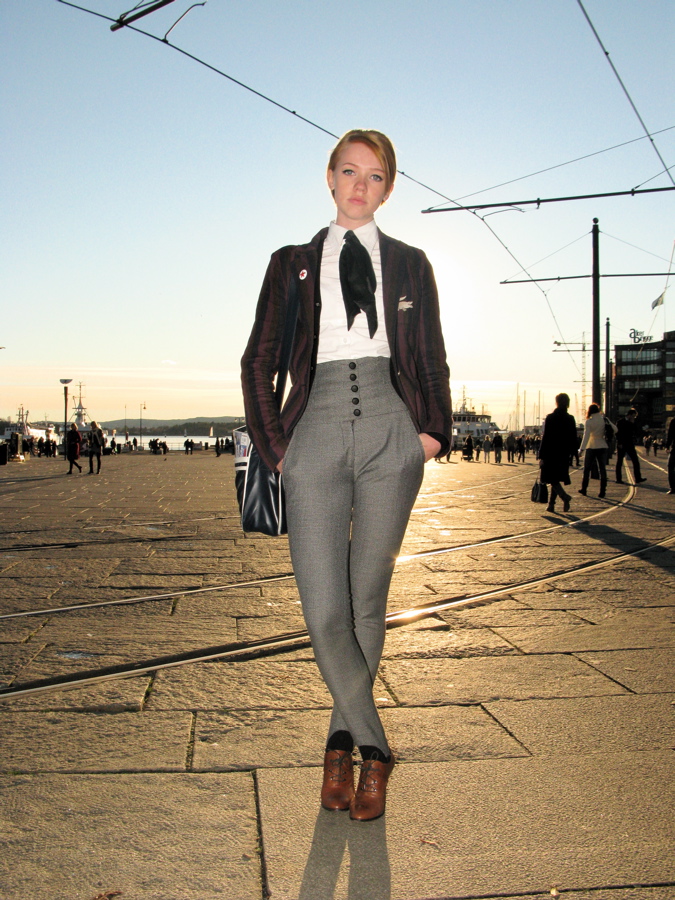 He admits that the work is sometimes tough. It unpredictable how many shots he will get in one day, but he keeps his creativity and inspiration alive with his enthusiasm for finding new projects and challenges. He is also excited at the prospect of now working with a TV crew to film his work, something he describes as "the show behind the show." In addition to television, his first exhibition in Collette, Paris, in October turned out to be a big success. In December, his first solo exhibition is going to be held in La Robe, an exclusive vintage book store in Berlin where he will be the first artist holding an exhibition there. Compared to his Paris exhibition where he displayed his best pictures from a range of styles this exhibition will be focusing much more on only his greatest Vintage looks.
He did not have a background for photography or fashion at all; his parents also not being artists. He was just a person who was interested in the fusion of marketing and creativity, and for a while he spent time working as a copyrighter and in advertising. So how did he get to become a photographer who receives love-filled messages from dozens of admirers every day? That is the biggest question. This is what people warming up to the Face Hunter phenomenom really want to know.
"I was just inspired by the people who are special. It happened to me naturally….it is just my taste," he says as he keeps his eyes open for his next model. However, after watching him at work today it's clear that it's not that simple. The cool calm exterior hides the amount of effort that he puts into his work day in day out. As a famous inventor once said, "Genius is one per cent inspiration and ninety-nine per cent perspiration." Although he's certainly not lacking in inspiration, and doesn't appear to perspire that much either, I was given the impression that the creation of Face Hunter didn't come about without a huge amount of effort. It's difficult to find someone these days who is so committed to his work and actually yearns to do more. With the opportunities for new challenges growing every day it seems that for richer or poorer, in sickness and in health, the relationship between Yvan Rodic, Face Hunter, and his growing number of fans around the world is one that looks set to continue going from strength to strength.
'Face Hunter' Exhibition will be held from 14th December, 2007 to 13th January, 2008 at La Robe (10 Winsstrasse, 10405 Berlin).
Text: Arisa Kobayashi
Photos: Courtesy of © Yvan Rodic (Facehunter)

[Help wanted]
Inviting volunteer staff / pro bono for contribution and translation. Please
e-mail
to us.