"Yes and No"
Currently I live in Karuizawa. An hour from Tokyo by the Super express. I go to the city with a purpose, therefore I can enjoy Tokyo life more than the time I used to live there. Visiting my friend's office, checking out a club event, hanging around a record shop, though, I sometimes buy records on the net.
If you ask about an influence of environment to my creation, the answer will be yes and no. Your cells change every day, and they are different from ones you had previous day. Talking about my creation again, a place I live makes no emotional difference either Tokyo or Karuizawa. My concern is rather on my mentality and body & soul than the province. I believe no matter where I can work with my solid body & soul. I don't get that people call my music "from Tokyo".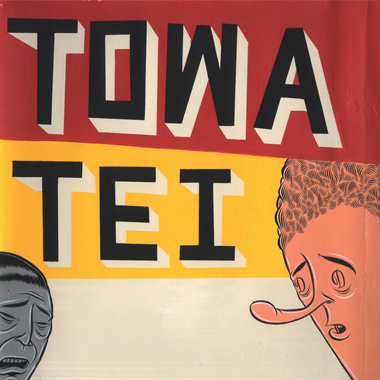 4th Album "FLASH" (2005)
Sunny snug finish. Joined by Ryuichi Sakamoto, Kylie Minogue etc. Art work by Barry Mcgee.
"Neighbors make things available to anything in this city."
About Sapporo, personally, I love noodles soup in Sapporo. People like house music for years and that is the only city where it is still big. Techno, hip-hop, and reggae music were big in other cities, I've heard. I also thought about moving to Sapporo when I was leaving Tokyo. Food is great, especially plenty of sea food. Neighbors make things available to anything in this city. Not in Karuizawa. No venues. It is great city, Sapporo.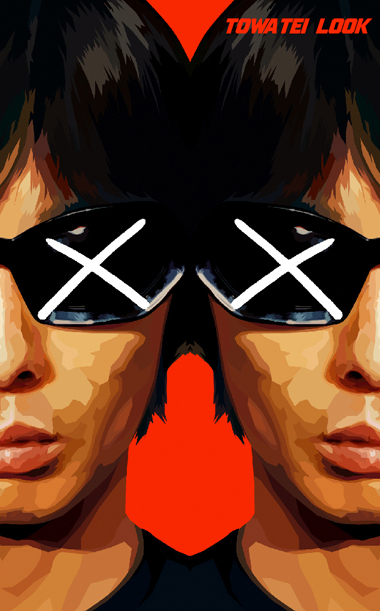 Book "Towa Tei / LOOK" (2005)
The corpus of his 15 years with photo materials by himself. Designed by Enlightenment and Tycoon Graphics.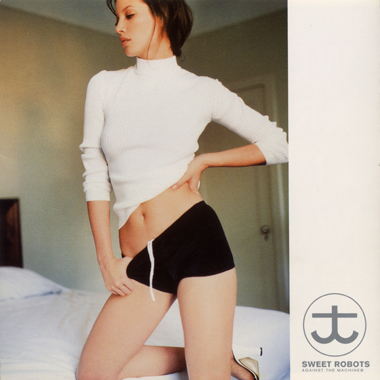 "Sweet Robots Against The Machine/Sweet Robots Against The Machine" (1997)
To different credit, 2CDs includes cover version of Patrice Ruchen's "Forget Me Not". The second is regarded as Balinese environmental music. Another side of Towa Tei.
"Neither ambition nor great dream"
I first considered how to send it out when creating something. Various "creative" motivations you have, and important things is how you couple that circuit in the right way, I think. I used to do it at random before. But not anymore. The less quantities, the more qualities. I haven't got ambition or a great dream. However, I still have lots of things that I want to try. I would like to accept this fact and enjoy it.
Read more ...
[Help wanted]
Inviting volunteer staff / pro bono for contribution and translation. Please
e-mail
to us.