"Such a Dream was Seen".
A sketch "Yume Jyuya" by Soseki Natsume is the ten talks of the dream that Soseki once looked. A story of the woman who says already dies from graceful eyes, and a story of Unkei (A famous sculptor back in 13c) who carves Niou (A brave god in Buddhism) with casual skills. The story slowly drawn with mystery through the dreamy sophisticated phrases that makes the sight likely exists with reality. A punch line at each time is thrilling somewhere but absurdity, and it is a stealthy masterpiece by Soseki who put his smartness in it.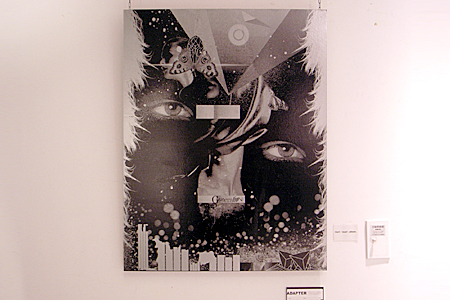 The First Night by ADAPTER
"YUMEJIMA EXHIBITION", which goes the rounds of And A both in Shibuya and Umeda form 1/25 to 2/13, is an exhibit featuring the "Yume Jyuya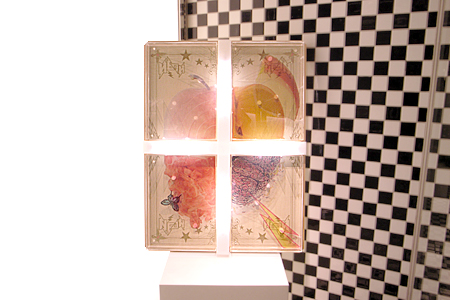 The Second Night by imaitoonz
An art work you can play with dreamy signifie by Japanese literary master. In this hard challenge, ten groups of artist announced their participations such as ADAPTER (the first night), imaitoonz (the second night), Risa Fukui (the fourth night), Kiyoshi Kuroda (the sixth night), Ryuta Iida (the tenth night) and so on. It has been about one century since the ear Soseki lived, now these artists bear the atmosphere of present TOKYO somehow. What kind of unseen image do this dream interpretation bring connecting literature and aesthetics?
#Works will be changed during a period due to holing the exhibit in 2 stores at once.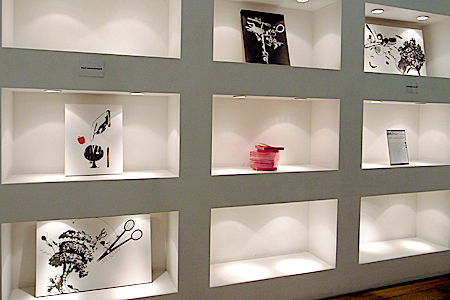 The Third Night by Jun Furuuchi
It is just like ADAPTER to draw a beautiful collage for fantastic "The Fist Night" that Soseki keeps waiting for the time sincerely while picking up a piece of star until a woman comes to see. Lustrous black eyes shine, and Eternity is packed in momentary monochrome. On the subject of "The Second Night" where a stubborn samurai and a priest go through question and answer, imaitoonz tore mixed media of photo and painting into four pieces. He assumedly attained the state of enlightenment with a mixture of the subject and naught, Cross light is certainly divine. Or "The Forth Night" where an old man appears to show that he turns a towel into a snake. Ms. Risa Fukui clips hidden danger as being deceived with art while she compares it to Noh-mask of a old man.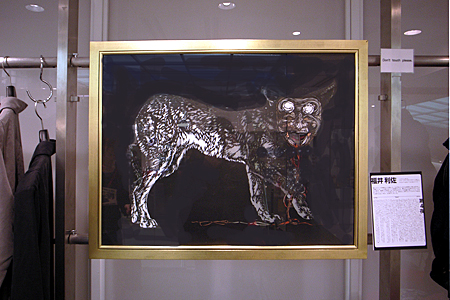 The Forth Night by Risa Fukui
The act that closes an eye and feels vision and of which it dreams takes out all the archived things that were seen, and reconstructs them in the various context. That is to say it is art act itself. That analogy just stimulates an imagination infinitely is the exquisiteness which experiences a "dream" vicariously.
The response by the art which traces an original symbol and makes an image was well over the relation of a mere text and an illustration. Each artist's dream stories lie and the short story by Soseki serves as a remarkable prologue.
YUMEJUYA EXHIBITION
Date: January 25th – February 13th, 2007
Place: And A shibuya / And A umeda
http://www.and-a.com
Text: Yoshihiro Kanematsu
Translation: Yoshitaka Futakawa
Photos: Yoshihiro Kanematsu

[Help wanted]
Inviting volunteer staff / pro bono for contribution and translation. Please
e-mail
to us.