On a little blank wall in a little gallery within the city, it is written: "In unguarded moments, we show what's on the inside. Retreating ourselves, empty. We are in the same room, but in our own space, with that wall of our own thoughts which we put up around ourselves. We create our private little blank."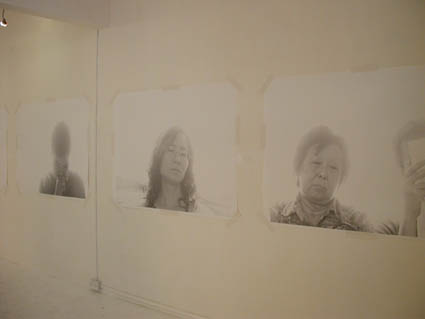 On the other walls, sheets of washed out portraits are taped on; There is a certain emptiness to the space. There is a certain blankness to their expressions. Someone dozing off. Another looking at her mobile phone. Someone is reading. Another one pretending, ignoring.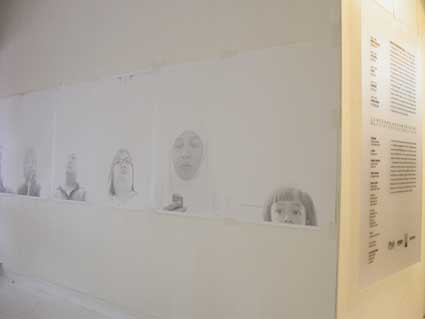 Welcome to Blank by Joe Nair, an unconventional photographic exhibition where the object is no longer just the subject, but has taken further as a concept into a spatial experience. Isolation, closeness, separation, exasperations. It is concealed as we move from one part of the city to another. There is a blankness covering over us. A veil to protect us. Perhaps from the bright lights, or the fast pace. We require something to protect ourselves, to maintain our sanity.
Hidden in little carriages that zip about, Joe Nair presents voyager shots of passengers on the subway, washed out by the light coming through the windows, lined up in a space to produce a clarity which one might have otherwise missed in the crowded train.
Part of Out of Focus featuring five local photographers, Blank is the third of five consecutive shows. Featuring a new breed of non-commercial photographers, an array of themes are presented throughout the run of the show. Held in a little gem tucked away behind shelves of architecture books, it is an ironic juxtaposition that is waiting to be discovered.
Blank by Joe Nair
Date: July 9th – 16th , 2006
Place: City Room @ Basheer
Address: Bras Basah Complex, Bloack 231 Bain Street, Singapore 180231
https://www.basheergraphic.com
[Help wanted]
Inviting volunteer staff / pro bono for contribution and translation. Please
e-mail
to us.