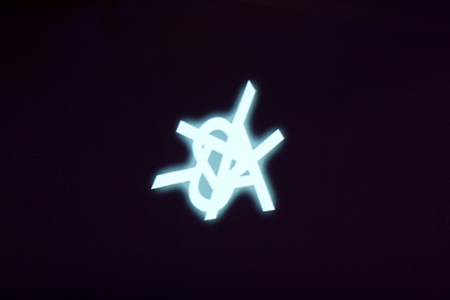 On September 16th, on the day getting closer to the harvest moon, there was an announcement party of "*ALLRIGHTSRESERVED" at Ebisu Garden Hall.
*ALLRIGHTSRESERVED – INTERNATIONAL DESIGN BUSINESS MEETING is the international design business show that is planned to be held on next June. Centering around Biken International, there are executive committees, such as NOTOS, TRICO DESIGN LOVE!, MATT, GAS AS INTERFACE and so forth.
Lamborghini had appeared at the entrance of tha hall, and at the party table there were various rare alcoholic drinks and dishes offered by embassies of each countries. Lots of derssed up guests and journalisms had crowded and the hall was surrounded by a gorgeous mood.
Because it was an announcement party, core members such as Director Saeki (TRICO DESIGN LOVE!) and Li Mingxi(MATT)went on the platform one after another.These people reminds me "HAPPENING" which is already a legendary design event, or "MOVEMENT" exhibition of Sendai Mediatheque. It has been a few years from that. "TOKYO DESIGNERS BLOCK" has changed its name to "DesignTide" and right now, Tokyo's design scene is on a big transition period. Wondering what *ALLRIGHTRESERVED is going to challenge by saying "only the real designs can create the real value", I listened to them.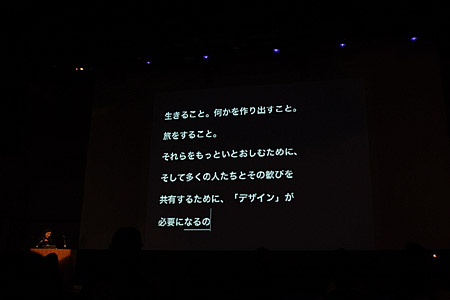 What is going to be a pivot is that "to turn the value of the design into a wholesome business " and "to contribute to the society with designs". The bussiness-like meeting that offers the opportunity of business for companies, the opportunity of presentation for creators, and the encounterment with real designs for everyone, is going to reclaim creative business by enlarging the conservative "design industry" wide openly.
Also, as a social contribution, a foundation called "*ALLRIGHTSRESERVED fund" has established in order to support the activity that is going to solve social problems in creative ways. Moreover, they are going to urge matching of companies that are positively wrestling with design self-governing bodies that are putting up design as their policies support; and supports the use of public assistance system, products development, and market enlargement as well.
Were there any establishments of opened design infrastructure like this in Japan so far? I thought this when I heard about that. The mission of *ALLRIGHTSRESERVED was certainty facing towards the coming creative future and my body unconsciously shook.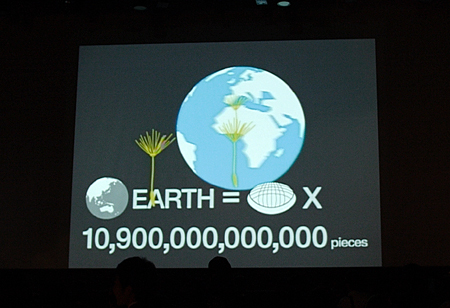 Surprisingly, the place of for the meeting is Tokyo Dome! Saeki said "Tokyo Dome is not only huge but also symbolizing 'Tokyo'. Back of a bench and a bullpen can be a exhibition area, and it is creative to think about the use of the space that is not be used as well." Not only main arena which will be a hot spot of "business trade show", but also hidden space in the dome such as bullbens will be opened for creators' diversion. Furthermore, audience seats for 50000 people will be as "jumble market zone" and general guests can participate with 1000 per seat.
During the meeting terms, variety of devisly planned events that are able to be held in the dome such as competitions, seminors, workshops, and studium lives are planned. It will be the scene that geeks associate variously beyond the limit of exhibitors and guests.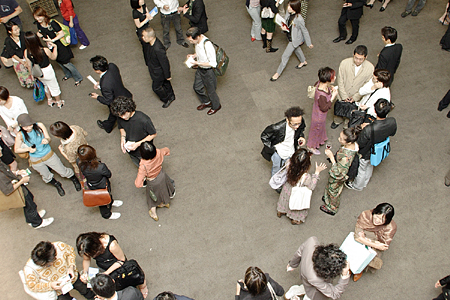 I asked Saeki what the real value is. after AFRA spoke loudly at the live saying "Even though it is different atmosphere from normal, good things will come out!" Saeki answered strongly, "That is what the market gonna decide naturally".
Press release of HAPPENING 2001 said "The environment that we've made will grow naturally after all. Lets correct the course again when the environment face towards the bad way " Now, it is five years later from that. I do not know if this is the time for it, but I am so exited with this new movement.
*ALLRIGHTSRESERVED
INTERNATIONAL DESIGN BUSINESS MEETING
Date: 16th September, 2005 18:00-20:00
Place: Ebisu Garden Hall
http://www.allrightsreserved.jp
Text: Yoshihiro Kanematsu
Photos: Tomoaki Kumano
Translation: Kosai Kato
[Help wanted]
Inviting volunteer staff / pro bono for contribution and translation. Please
e-mail
to us.