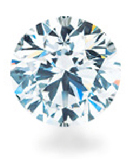 The super-swanky area of Rue St Honore in Paris is sparkling somewhat brighter than usual this month. Not surprisingly, Christmas decoration-mode is going into overload as surrounding businesses attempt to out-do one another in the window display stakes. But thanks to Tobias Wong – aka the conceptualist mastermind of JFK Airport's Terminal 5 project's gift shop – a diamond-themed window installation at Colette has ensured that number 213 Rue St.Honore, stands as the undisputed leader in the quest for bling with balls this season.
Sparkling overtime until the end of the month, Wong's assortment of diamond-encrusted objects with a twist evoke the quintessential anti-design frame of mind.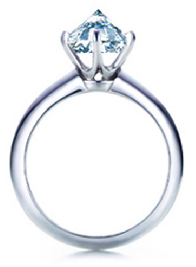 Take for instance, a killer-diamond ring, complete with an "ultimate reverse setting……perfect for tagging any surface." Or better still, a diamond screen saver….."otherwise described as animated, sparkling eye candy." Put simply, if its witt you're after, then Wong is your guy.。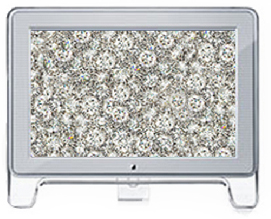 The New York-based artist, who originally heralds from Vancouver in Canada, is a graduate of art and architectural studies, specialising in sculpture. Recognised for a whole lot more than his right-arm Jenny Holzer tattoo depicting the phrase "PROTECT ME FROM WHAT I WANT," the Terminal 5 golden-boy sets the scene at Colette on the ground-floor, preparing fans for the first-floor group exhibition, which counterpoints the subject of luxury air flight and other travel-related encounters. Among those whose work graces the first-floor gallery space are Dean Kauffman, Just Another Rich Kid, Tom Sachs, Toland Grinnell, Douglas Coupland, Sean Linezo, Jonas Mekas, Jonathan Monk and Jennifer & Kevin McCoy.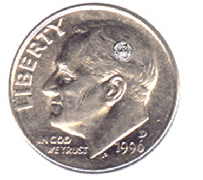 For the show, Wong devised a set of disposable crystal cups, "for that special on-board flight which lasts just a couple of hours only." Excessive? Maybe. Funny? You bet. The cups carry with them the ongoing diamond-theme of other creations on-show downstairs…such as a diamond-dime pocket charm…"the real-deal, and its even US mint authorized!"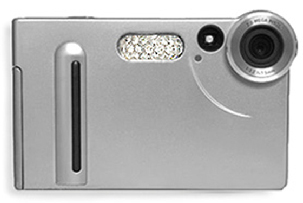 Or if its toys with a twist you're after then don't look past the rubber bouncing ball……"infused with two separate carats of micro diamonds." Or what about a digital camera, complete with its own diamond dust reflective flash? Sounds like the perfect gift idea for that special somebody with everything already, no?

Tobias Wong at Colette in Paris
Date: 4th – 29th December, 2004
Place: colette
Address: 213 rue st honore, 75001, Paris
Open: 11am – 7pm, Monday – Saturday
http://www.colette.fr

Text Linlee Allen from colette

<!- Rubicon OS Player -->