TOKYO DESIGNERS BLOCK 2004
Several symposium on various themes were also held at United Nations University. I decided to participated in one, "Urban Scan" by LOT-EK.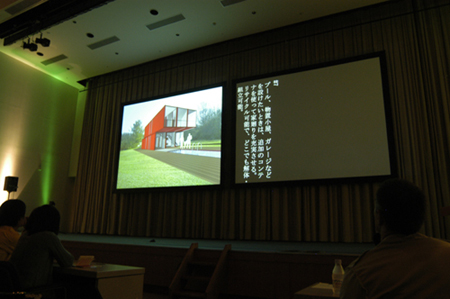 LOT-EK
LOT-EK is a architect design unit of Ada Tolla and Giuseppe Lignano. They design architecture using a container or a tank lorry. Their lecture at this festival was about a housing, shop or space design using containers as a main material. They showed many pictures capturing the cityscape first, then explained the concept of their architecture with visual materials.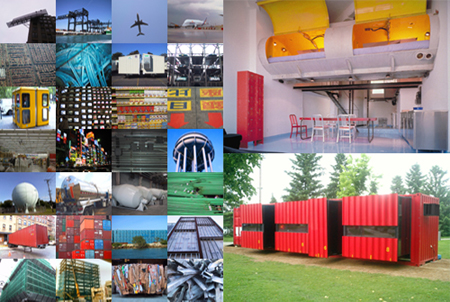 LOT-EK
They told that they are interested in reading context of a city and thinking how to use existing buildings. I thought this idea is exactly what is fit for Tokyo, where is full of buildings. It is more clever to grow the city by mixing the existing things and new technology, not by throwing super hi-tech architecture ignoring the scenery into the city.
A project that is slightly links with this idea is "Ikejiri Institute of Design" which just opened in October.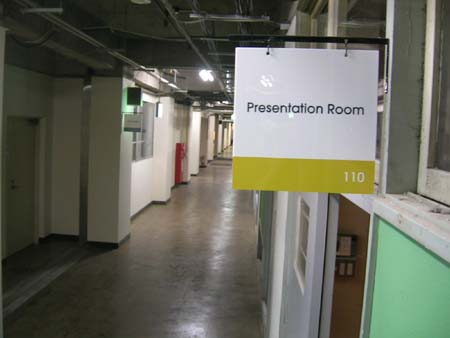 Renovating a closed down elementary school, creators from various fields gather to set up an art community, say, a legal squat. The idea that utilising the vast space of school not just destroying the old buildings link with the ones of LOT-EK.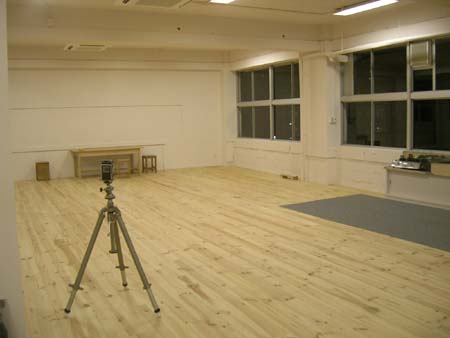 The building is not converted at all. A class room is used in various ways such as an office, a workspace or a gallery. When I entered into the classroom, I remembered fond memories, while feeling the newness at the same time.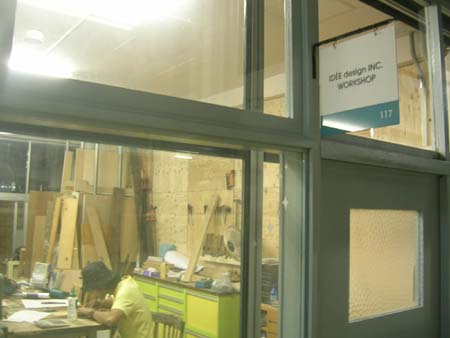 These kind of places are dotted all over Japan. At the same time, there are more places which are destroyed with the present sense of values. If more people realise the problem and try to re-utilise the old buildings like "Ikejiri Institute of Design", art and design is going to really coexist in a city or people's life.
I can't say how the heat of 1968 is inherited to the present. If the problem laying down at that time streamed into the collision between demonstrators and the riot police or music in Woodstock, we can surely say the movement have influenced on the later world. However, it is also fact that those movement were transitory.
How shall we solve the problem laying down in the present time, read the context of a city as LOT-EK said, and think the way to re-utilise the existing buildings?
This idea can be adapted not only for the renovation of buildings but also for several other fields. This was one of the answer for me to the theme of "1968 Revolution".
Tokyo Designers Block 2004
Date: October 7th – 11th, 2004
Place: Aoyama, Omotesando, Shibuya, Ebisu, etc.
http://www.tokyodesignersblock.com
Text: Yasuharu Motomiya
Translation: Naoko Fukushi
Photos: Yasuharu Motomiya

[Help wanted]
Inviting volunteer staff / pro bono for contribution and translation. Please
e-mail
to us.