THE PAPER SCULPTURE SHOW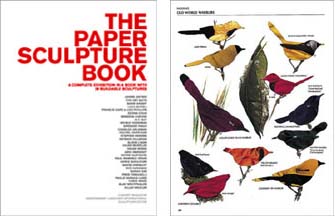 How often does a catalog overshadow the actual exhibition? In this case, it's a close call which is better. The Paper Sculpture Show, which originated at the Sculpture Center in New York, invites visitors to get involved by assembling sculptures designed by twenty-nine artists.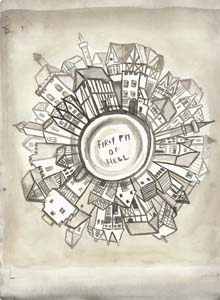 The accompanying book is actually the source of the travelling show, and includes flat pages you can pull out and put together by yourself at home, at school or on the playground with your friends!
Participating artists include: E.V. Day, Spencer Finch, Rachel Harrison, Helen Mirra, David Shrigley, Sarah Sze, Fred Tomaselli, Chris Ware and Olav Westphalen.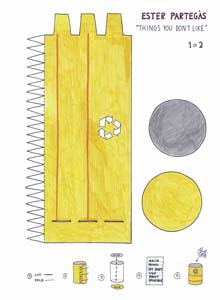 Organized by Cabinet magazine in collaboration with SculptureCenter and Independent Curators International, and curated by Mary Ceruti, Matt Freedman and Sina Najafi, The Paper Sculpture Show is currently showing at the Southeastern Center for Contemporary Art in Winston-Salem, North Carolina; the Salina Art Center in Salina, Kansas and at the Hunter Museum of American Art in Chattanooga, Tennessee.
The Paper Sculpture Show
Date: 13th January -28th February, 2004
Place: Gallery 400, University of Illinois at Chicago
Address: 1240 W. Harrison Street, Chicago, IL USA
Tel: +1 312 996 6114
http://www.uic.edu/aa/college/gallery400/
Text: Matt Smith from Clean Magazine
Images: courtesy of Gallery 400, University of Illinois at Chicago & Cabinet Magazine