Where do you get elements that make your drawers full?
From life, from our personal experience, and mostly from the mixing of diverse cultures and personal histories. The people at Syrup are a huge melting pot of individuals from across the planet that each bring their own unique perspectives to the table and we thrive on this. That's why we love New York as a center for this and why we love the idea of mixing New York/American and Scandinavian perspectives – then throw in Thailand, China, Persia, Africa, South America, etc… you get the picture.
We use lot of our time just looking for ideas and thinking about what we could do with those ideas. Concept is king! If we are thinking about a solution for some problem we usually find 10 different answers and ideas to solve it.
We are also increasingly aware that we are a part of a new global culture that is rising from the connectivity of our modern world – its what inspires us and gives us hope that this messed up planet may one day be a better place.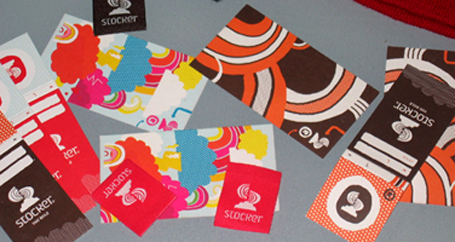 What do you think a reason that many clients found you are reliable and imaginative design studio?
When you look at our portfolio you can see the wide scale of works we have done. Clients find us reliable and imaginative because they see it's not about certain style we can do, it's about the way we think. Again developing relationships with clients based on trust and honesty is a key. When we're not happy with how things are going, we voice our opinions and expect our clients to do the same. In our business, its like a marriage – your "in bed" with the clients so we fight, we make up, we hate each other, we love each other, etc. – that's what keeps it fresh and keeps the work at a high level. Our worst projects creatively tend to be the ones where we have not developed this close relationship. We're now working on eliminating these types of clients from our roster.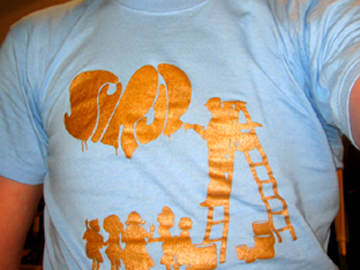 Please tell us about the cover design you made for this issue. What did you image? What kind of message did you put?
Our cover piece was just us playing with the cheese snacks and digital camera. There is a little story behind that, at some party couple of months ago we started playing with those snacks. We wrote different words and messages, then we took photos with our camera phones and sent those picture messages to our friends. Again its about ideas and concepts and we find these everywhere! When we start testing how different ideas work in practice, inevitably others pop up. Usually you can't use all those ideas in one specific project, so we store all the results of this researching (living) and use them in other work in future – hence this cover for Shift.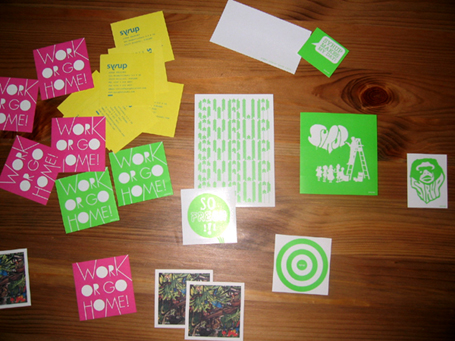 How would you like to expand your field in the future?
Our philosphy is still to stay small and flexible as an agency. However, because of the increasing workload, we're getting bigger literally every month. We are focusing on winning larger projects and are focusing only on "A-level" clients. We are working with the top brands in many areas like fashion (Polo Ralph Lauren and Aeropostale), luxury (David Yurman, Judith Leiber) and telecommunications (erm…companies you know but we can't necessarily say in print). We want to reach out across these industries while broadening our range in others. Also we see more television commercial work in our future.
To us, we find that the media vehicle (print, TV, interactive, video, direct, etc.) is secondary to the concept. We've grown up as a part of a generation that has internalized media and embraced new technologies almost instinctually. Therefore, we have a bigger-picture view than many of the older, bigger agencies out there. The brand message is our central focus; then we strive to develop creative that remains consistent throughout all executions of the concept. This gives our clients' customers a clear picture of the brand and a strong understanding of our client's message.
Please leave a message to Shift readers.
Work or go home.
Syrup
Address: 476 Broome Street, New York, NY 10013
Tel: +1 212 680 1477
info@syrupnyc.com
http://www.syruphelsinki.com
Text: Sachiko Kurashina


1
2
[Help wanted]
Inviting volunteer staff / pro bono for contribution and translation. Please
e-mail
to us.