Only recently I came across Coparck myself, although I'm rather well informed usually, they had escaped my attention. Fortunately that has changed and I've had the pleasure to familiarize myself with their music. Coparck consists of the illustrious quartet Odilo Zjiro (vocals, guitar & samples), Maurits de Lange (piano, Wurlitzer, samples & prophet), Mark van de Driest (drums & percussion) and Rik Hansen (electric double bass).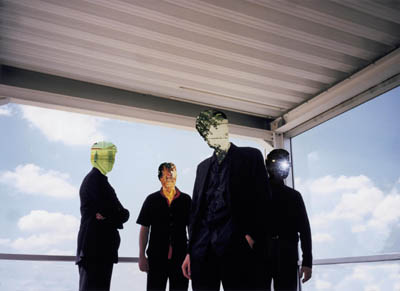 Four Dutch guys who have all played in numerous bands before, until they formed Coparck in 1999, this is when things came together, this is when the magic started. Soon they recorded and released two demo CD's. Almost immediately people and the media picked up on it, and very important an A&R man from Labels (Virgin). He came over to see their show in the 'Melkweg' after which signing a deal was only a matter of days.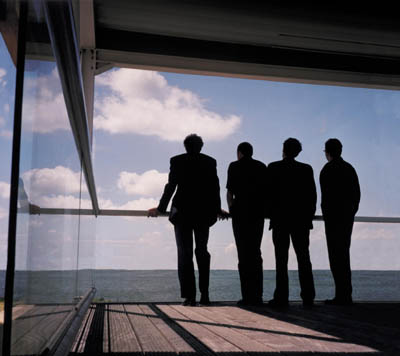 The 'no category' music and the immaculate graphic design of their album sleeves will catch your attention and urge you to keep on playing the CD. The sense of esthetics is deeply rooted in Coparck as two of the band members are graphic designers in their 'daily' lives. The inspiration for their music can come from anywhere at any moment, they believe in letting things go and seeing what remains, explaining things was never a virtue. They feel making music can be compared to graphic design as it's also an creative field where it's not always necessary to explain everything, the emotional guides the way.
After asking where that intriguing name 'Coparck' came from I got a fantastically evasive answer which seems quite appropriate:
We chose the name Coparck because:
1 – It sounded good.
2 – It had an international feel.
3 – It had almost no other connotations but still would make people wonder where it would originate from.
4 – John Lennon's dog was called Coparck.
Which of these isn't the right answer? So much for saying anything. Same goes for their musical heroes, there are many and none. When one hears the album it does become clear immediately that there's an interesting mix of pop, jazz, classical & modern technology like sampling going on. It's what gives the music an almost timeless character which makes their debut album "Birds, Happiness & Still Not Worried" an instant classic.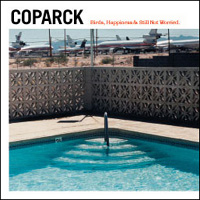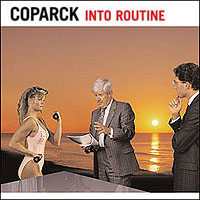 Slowly "Birds, Happiness & Still Not Worried" is being released worldwide and people are picking up on their sound. Japan was the last country where their album was launched, it was received well with great media attention. In fact when I saw them they had just received a whole pile of Japanese magazines with reviews and articles on Coparck. The articles were somewhat unreadable but the number of stars with each and every review spoke of success and quality. Let's hope there will be an opportunity for a Japanese tour soon.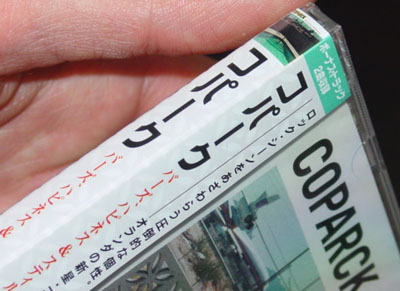 At the moment they are spending all their time working on a new album, due to come out early next year. According to Coparck the new album will have an even better sound, their learning experience on the previous record has lead to a whole new array of technical knowledge as well as new ideas. As a band they've also matured and have become more coherent. The new album promises to be a great one. So have patience and check out "Birds, Happiness & Still Not Worried" if you still haven't done so.
Coparck
Address: 151 Stadhouderskade, 1001 NC Amsterdam
Tel: +31 (0)20 470 5990
info@coparck.nl
http://www.coparck.nl
Text: Bastiaan Rijkers

[Help wanted]
Inviting volunteer staff / pro bono for contribution and translation. Please
e-mail
to us.