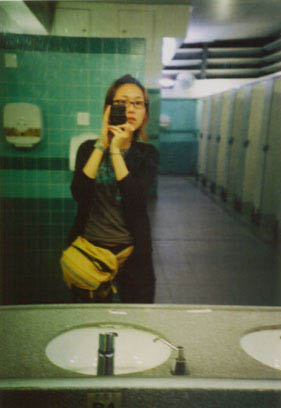 Hong Kong had a small heat on Lomo. Photos were hanging at bookstore like Page One and boutiques like "medium rare" and Double Park. There's a person behind the heat who has contributed her personal time to let Hong Kong people learn what is Lomo – Elaine Lee.
She is a twenty-six-year-old designer and interested in photo taking, chating with friends, enjoying taking a piece of cake and a cup of hot coffee.
How long have you took snap shots?
I started taking snap shots 2 years ago, but not with Lomo. I frist started taking pictures with automatic camera like Olympic and iZone.
When did you start taking snap shots?
I started taking snap shots at my friend's birthday years ago. At first, I took photos with automatic camera, but the flash made the photos look "unreal". I mean using flash when taking pictures is pretty much part of the set up for the atomsphere. I like the everything just the way it is. So natural and orginal. That's why I started giving Lomo a try and it could catch the moment. Sometimes the result is unexpected.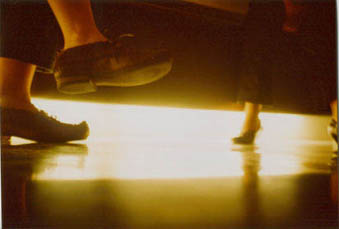 How did you know about Lomo?
I got an email about a Lomo photos contest named "HK noise" by Hong Kong Art Center. The contest had three topics: My Story; My Terriorites and My People. I joined the contest and met the Lomo director, Damien, and the Asia President, Carsol.
What do you like about Lomo?
About a year ago, I read about Lomo from Relax magazine, and interested in Lomo's color and shape, and the look and feel of the photos. I went online to purchase my first Lomo from www.lomography.com.
What do you think the difference between Lomo and other cameras?
Lomo is not fully manual control, so that I can control the camera that can fully demonstrate the moment.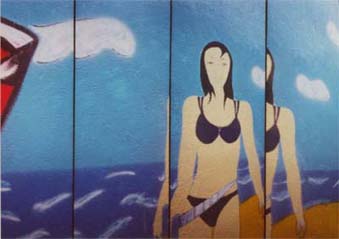 Where is your nake name "Lomo Star" comes from?
"Lomo Star?" Well, probably it's because Damien and Carsoal named me to help promoting Lomo in Hong Kong. The name may also helped to send message to other Lomo lovers.
Unlike snap shots, what other things do you do for Lomo?
I worked as a volunteer for Lomo such as work on editorial with magazines, set up exhibition and other events.
How is the atmosphere about Lomo in Hong Kong?
Local Lomo lovers are not active enough to join the Lomo contest or communities. In Taiwan, it had pretty good participation rate. Also in Japan. Hong Kong Lomo lovers are too passive sharing. They are too shy and afraid to face any comments.
What would you do with Lomo in recent future?
I am planning to publish a magazine with Lomo photos to introduce Lomo from a photographer's point of view. Keep taking pictures and hope more people will join the Lomo community.
Do you think taking snaps with Lomo is just a trend in Hong Kong?
I don't think Lomo is a trend. It will last forever.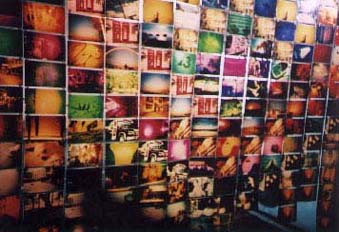 Does anybody supporting what you do with Lomo?
All the Lomo staff. They are really into their job and love their job very much!
Any suggestion or advice for Lomo players?
It always surprise you when you saw the photos.
No need to care about what other people think.
Don't be afraid to share.
Great experience when teaching people to use Lomo.
Elaine Lee
e0@e0ll.com
http://www.e0ll.com
Text: Mlee from Shellmoon
Photos: Elaine Lee from Eoll
[Help wanted]
Inviting volunteer staff / pro bono for contribution and translation. Please
e-mail
to us.